Men who won the lottery of about 1.5 billion yen, use up all of the prize money and return to their original garbage collection work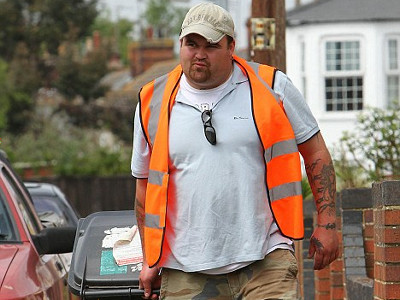 A man who won the lottery of 9.7 million pounds (about 15.4 million dollars = about 1.5 billion yen) in the UK used up all his winning money and returned to the work of the garbage collector who was doing originally. In addition to buying a mansion or car, besides purchasing a car, she used bankruptcy for women, gambling, medicine, etc., and seemed to have been a considerable wasteful life and it went bankrupt in February 2010. However, he said no regrets about such a situation at all.

Details are as below.
Bin of the chavs: Lotto lout Michael Carroll set to return to old job after blowing ₤ 9.7 m win | Mail Online

I live in NorfolkMichael CarrollMr. 26 (2002) hit 9.7 million pounds (about 1.5 billion yen) in the lottery at the age of 18 in 2002. But this money goes wrong with his life.

A state at the time of winning.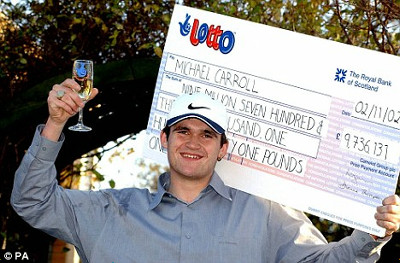 Carole said, "Since the lottery won, I followed my money with vultures," I looked back on the past. He bought a house, bought a car, drowned, dragging, gambling, playing girls. We distributed millions of pounds of money to families and friends, and hundreds of thousands of pounds into drugs. Until the end of 2003 Carroll sucked 2000 pounds of cocaine every day and opened a drag party with a mansion of 325,000 pounds. His wife Sandra took over with his little daughter Brooke to such overwhelming life but he did not accept Carol as a warning and continued living with prostitutes.

Carol, now living with a girlfriend Gemma Peake, living with a child, once slept with more than 2000 people totaling 8 times a day for a total of 8 times a day to satisfy libido, 10 He said he was proud that he used ten thousand pounds. "Thanks to drugs I have not slept all night and night, but at that time I was a woman forever," Carol said. I thought about when I fell on days of drugs and sex pickles "I thought of only three things in the day, drugs, sex, money." He was riding the black Mercedes decorated with the phrase "King of Chavs" with trademarks of gold and jewels. The house which broke up at the drug party took repair costs of thousands of pounds and lost 80,000 pounds in real estate transactions in Dubai. One million pounds are used for dogs and horses, and for my favorite football clubRangersI invested $ 1 million.

Eventually, in 2008 we reduced the hand at hand to 500,000 pounds, so we sold 400,000 pounds of luxury cars, but we also used all of that profit. Carroll, who was sentenced to bankruptcy in February 2010,Mail paper"I finished the party and I came back to the reality as the party was over.I like rubbing two 1 cent coppers, but I do not have that money anymore." After bankruptcy, he lived with a unemployment allowance of 42 pounds a week (about 5500 yen), "I understood that it is easier to live on this 42 pound more than 1 million pounds" I am glad it is over, "he continued.

Carroll is a state of "tagged" as a crude youth. In 2004, he refused drug therapy and he was imprisoned for five months due to cocaine possession, and also as ASBO (antisocial behavior prohibition) as having caused a thousand pounds of damage by launching a ball bearing from Mercedes who was riding. I was caught.

In 2004, Carroll who appeared in the courtroom.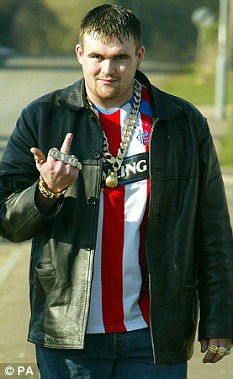 At that time, an agreement was made that we should not frighten others by 400 miles around West Norfolk. On the contrary, he was also helping protect himself from being threatened by someone, but in 2008 the killer killed 12 dogs he had and returned home. It seems not to be. Now, that house has become ruined and the pool is filled with garbage.

Carol now is returning to the work of garbage collector who was doing old. He worked as an ordinary person and decided to pay for it, and engaged in a work of 200 pounds (27,000 yen) a week. "I'd like to see my old friends ... Before the lottery won, I was having a great laugh, I want to return to that time."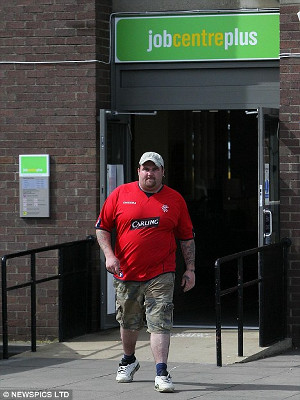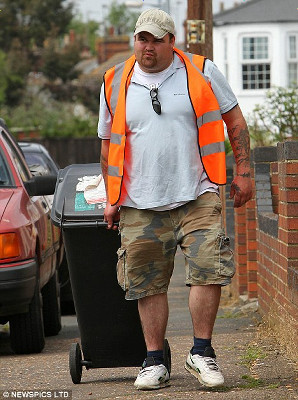 in Note, Posted by logc_nt