A man with an arrest history of 152 times, bail for bail stolen beer 1 million yen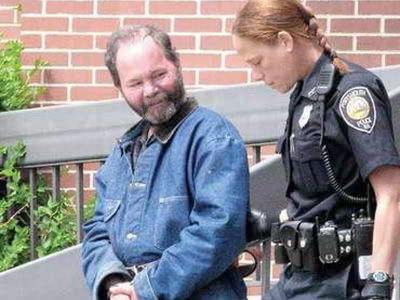 A man who stole 1.99 dollars (about 200 yen) of beer was arrested and the amount of bail is estimated to be 10,000 dollars (about 1 million yen). As this man had been arrested 152 times, he asked the district court "HillIt was said that it was said.

"I do not need a lawyer, I have a lot to go to court from you," Paul Baldwin, 48, said he is telling the judge.

Details are as below.Police arrest man for the 152 nd time

The prosecutor Corey MacDonald asked the court to raise a high bail rate, citing Baldwin 's criminal record such as illegal invasion, theft, arson, etc. Baldwin claimed that he had already returned payment for beer and is calling for the destruction of theft.

Baldwin was also arrested for taking action to disorient the morning as he was drunk this week before being arrested, but at the time of stealing beer the imprisonment was gone.

In consideration of the criminal record of Baldwin, the judge gave a personal pledge and a $ 5000 dollar (about 500,000 yen) with the condition that it should not come close to the gas station, without returning to the court for the cause hearing, without using alcohol or drugs ) And a bail of 10,000 dollars (about 1 million yen).

Because the prosecution has been tapped by Baldwin many times, "We are doing Baldwin's opponent more than anyone else," MacDonald said, and the hardships so far are endangered.
in Note, Posted by darkhorse_log