A man who kissed his wife with drunk momentum, he is likely to be imprisoned for a moment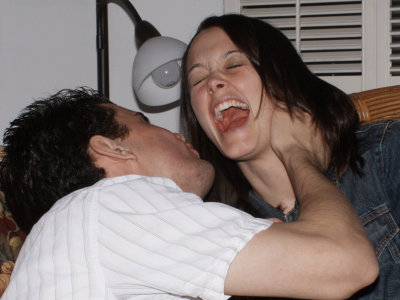 ByChiceaux

An incident occurred that her husband who pressed his wife to kiss with a drunk momentum was about to be sentenced to prison at a prison after being accused.

If it is a couple, whatever the drunk momentum is, it seems that it is a very common skin ship to kiss, but why did the couple have to fight on the stage in the courtroom at the same time?

The detail of the case where only one kiss developed into a criminal case is as follows.Man who kissed wife's bottom avoids jail | News.com.au

Last year, when I came home and tried to talk with my wife, a man (48 years old) was drinking. To the wife who was lying on the bed, he begged twice, "Please fix me up." When my wife refused "I do not like it," he brushed his wife with a brute force, clapped her underwear and kissed her butt.

When listening to the voice shouting "Stop it!", The children at that time rushed to my mother's bedroom. My wife tried to lie to "Do not be afraid of children", "Mother was tickled for a moment", but the man tells the child as it is.

When receiving a censure from the police, the man acknowledged that he acted violently and apologized to his wife. He kissed in such a way to excite his wife's mood that appeared to be overwhelming, but he acknowledged that it was too much.

At the time men were suffering from alcohol poisoning and lived as if they were going to drink alcohol two or three times a week but now they appeal in the court that they go to church every day to live a regular life It was. By the way, it seems that men are currently unemployed, and this may have caused the relationship between married couples to get worse.

Judge Olivia McTaggart decided that the sentence should be suspended for a period of time during which the wife, the victim is convinced about the sentence, was presented. The judge said, "His act was a strong act of humiliating his wife, and that at the time the children were present at home, she should have made her feel more humiliation stronger." .

The couple who had been bothered for 21 years have seemed to live separately in the event. Judge McTaggart sentenced the man to imprisonment for four months but granted a three year grace period on condition that he would no longer extend to sexual violence and sentenced probation for one and a half years .
in Note, Posted by darkhorse_log