Huge solid puzzle with height of 1 m 10 cm that can enjoy Apollo 11 and Saturn V type rocket without leaving anything else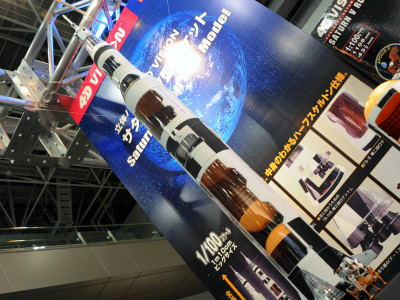 In the "three-dimensional puzzle" series in which Qingdao Bunkyo-tsusha Co., Ltd. is importing and selling, "Gigazine"An anatomical model that can be detailed about the structure of living organisms such as the heart and reproductive organs"There are not only biological things like" Vehicle Cut "series with the theme of mechanics.

Among them, this huge one will be released in JulyApollo 11WhenSaturn V type rocket. It is possible to enjoy Apollo 11 from corner to corner while assembling parts stuck to detail such as booster and lunar landing ship,The 49th Shizuoka Hobby ShowIt was exhibited at the Qingdao Bunka Gymnasium company booth.

Details are below.
Exhibition of "3D Puzzle 4D VISION Saturn V type rocket" at the Qingdao Bunka Wood Products Booth.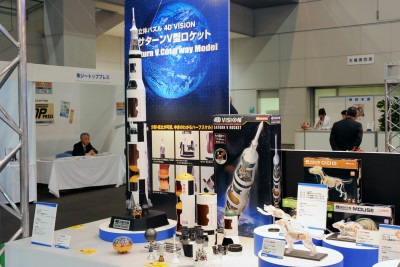 After assembly, the total length is 1 m 10 cm. This size is 1/100 scale though. There is a considerable impact.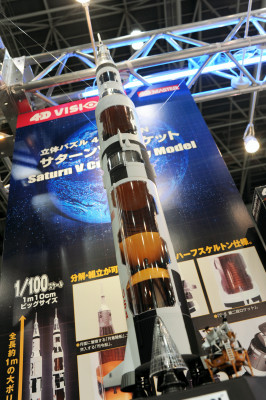 The box is also considerably huge, 640 x 335 x 118 mm.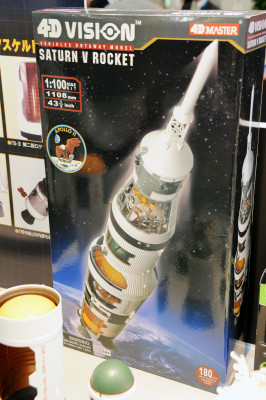 Saturn V type finely divided, such as booster, commander, internal fuel tank on machine ship.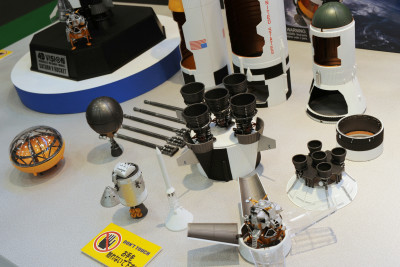 With storage bayMoon landing ship.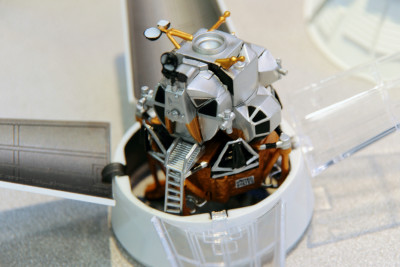 Five rows were arranged in the bottom rowF-1 rocket engine.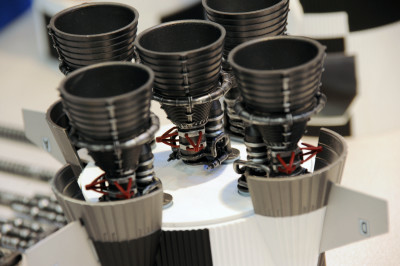 Fuel tank inside the fuselage.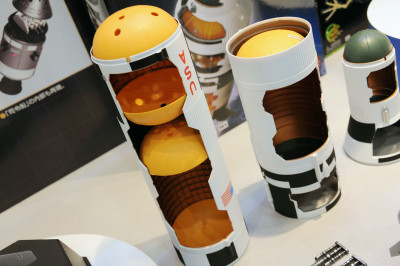 Some parts are reproduced with transparent plastic.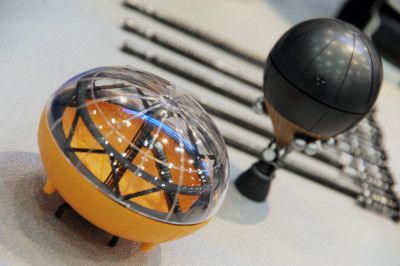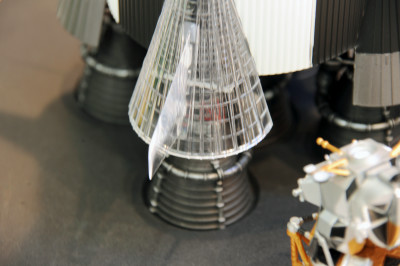 From the leftCommand shipAnd communication antenna, emergency escape rocket.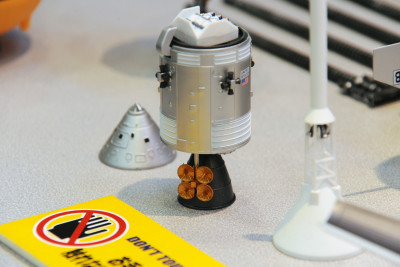 I also have a miniature astronaut.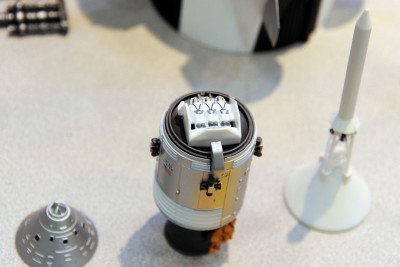 "Three-dimensional puzzle 4D VISION Saturn V type rocket" is a finished paint finished product, scheduled to be released in July at a price of 2790 yen.