Scale Models of "Idolmaster" Ita-Fighter Jets at Shizuoka Hobby Show 2010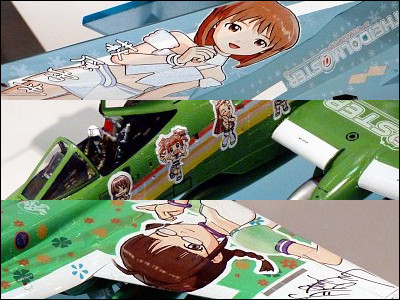 To date we've seen tons of itasha(painmobile), itansha(pain-motorcycle), itachari(pain-bicycle) and even ita-jet skis: what next?

At Shizuoka Hobby Show 2010 we got our first opportunity to see an otaku-fied fighter jets, or an intricately detailed scale model of it, at least .

Scale models of The [email protected]-themed fighters, featured as downloadable paint schemes for flight action video game Ace Combat 6: Fires of Liberation, were on display at Hasegawa's booth.

Pics after the cut!
The model planes on display are the second series' lineup in Hasegawa's "[email protected] Project".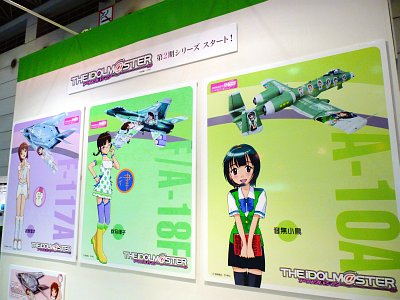 1/48 scale "F/A-18F Super Hornet Idolmaster Ritsuko Akizuki"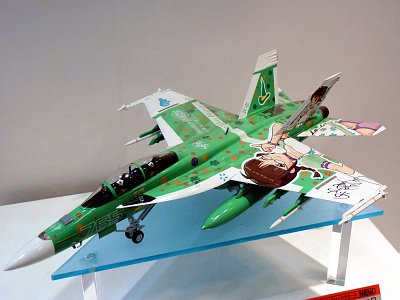 To come out in late May for 7,140 yen (about $77).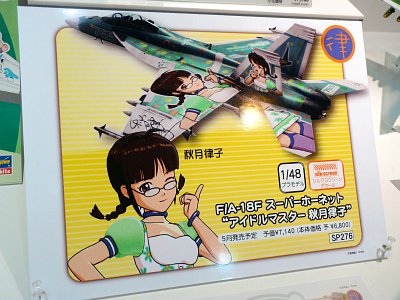 Package design.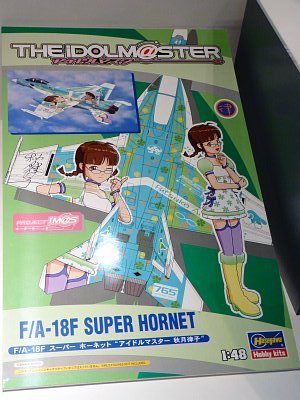 1/48 scale "A-10A Thunderbolt II Idolmaster Kotori Otonashi/THE [email protected] SP"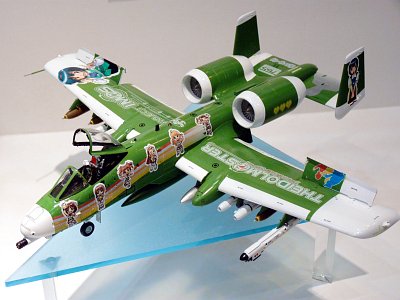 To come out in June for 5,460 yen ($59).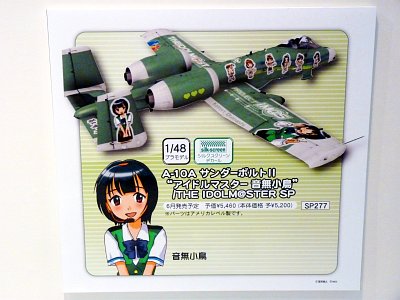 1/48 scale "F-117A Nighthawk Idolmaster Yukiho Hagiwara". Not very stealthy.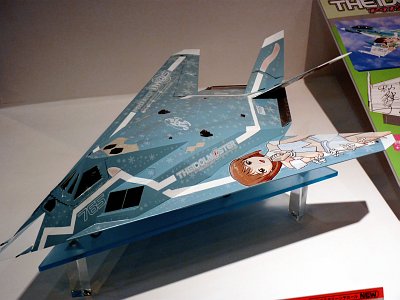 5,460 yen ($59), due July. A 1/72 scale version is now on sale for 3,150 yen ($34).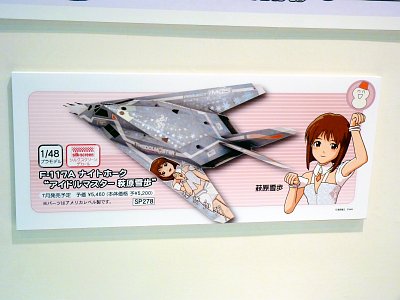 Some models that sold out in the 1st series will be reissued this June.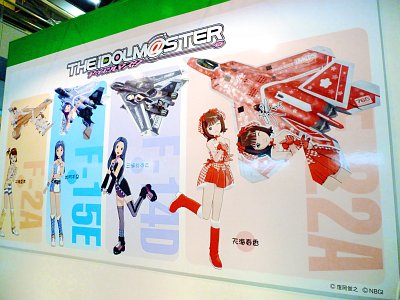 1/48 scale "F-14 Tomcat Idolmaster Azusa Miura"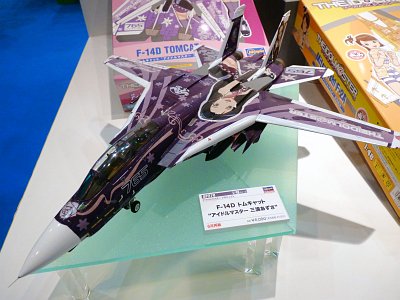 6,090 yen ($66). A 1/72 scale model will also be released for 3,990 yen ($43).


1/48 scale "Mitsubishi F-2A Idolmaster Ami Futami".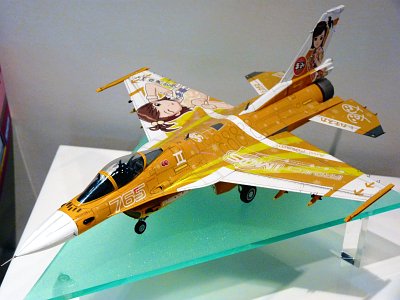 3,990 yen ($43).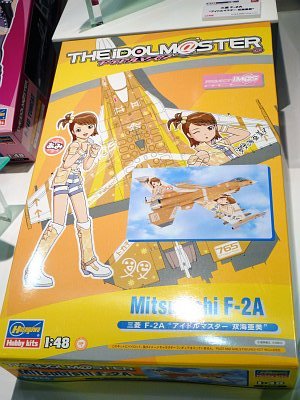 1/48 scale "F-22 Raptor Haruka Amami".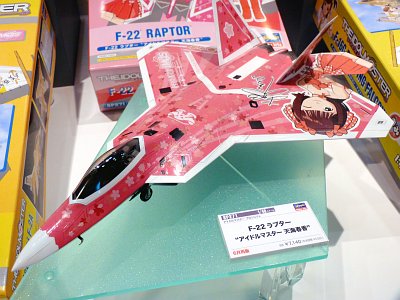 7,140 yen ($77).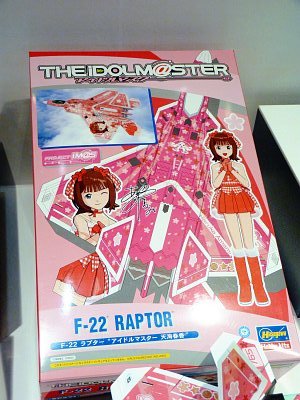 1/48 scale "F-16C Fighting Falcon Mami Futami".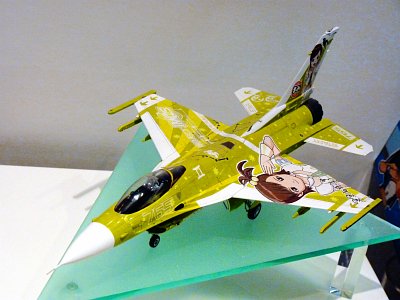 3,990 yen ($43).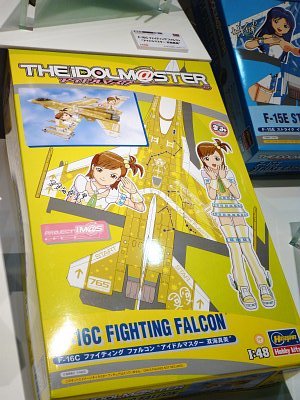 1/48 scale "F-15E Strike Eagle Chihaya Kisaragi".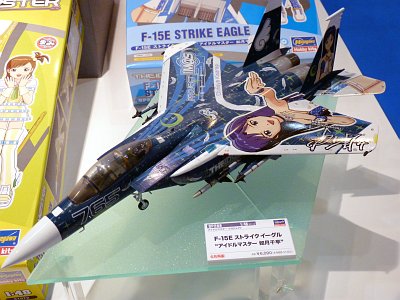 6,090 yen ($66).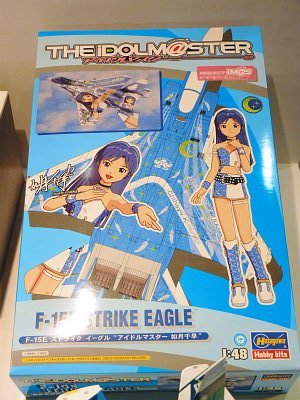 Considering the need of stealth, an actual ita-fighter seems impractical, but something like the Japan Air Self-Defence Force's Kitaro planes with moe character for air shows might not be too far-fetched.