"3D BRAVIA" which can be enjoyed by converting ordinary high-vision programs to 3D images will appear, scheduled to be released from June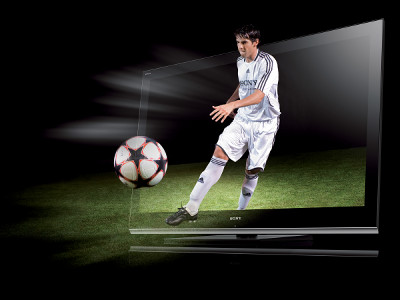 Sony's LCD TV "BRAVIASeries, "LX900" series that can enjoy 3D images and "HX 900" and "HX 800" series which can be 3D-compatible by installing a separately sold transmitter with 3D compatible terminal are added.

Release is scheduled from June 2010, and seems to be available in sizes from 40 V type to 60 V type.

Details are as below.
Breathable 3D response and monolithic design LCD TV New series | Press release | Sony

Three models are released. The LX 900 series incorporates a 3D synchro transmitter and includes two 3D glasses. You can enjoy 3D images immediately after purchasing. Wireless LAN function is also built in, making it easy to enjoy content on the network just like content such as television broadcasting and Blu-ray Disc. The size is 60V type, 52V type, 46V type, 40V type.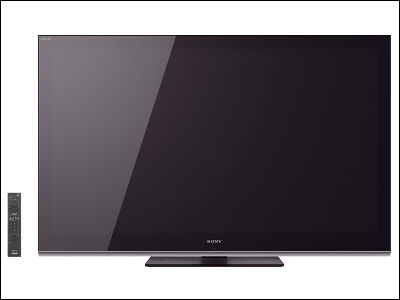 HX900 series boasts the highest image quality in lineup. In addition to the realization of black depth and sense of depth, it also features advanced high-quality features such as "Motion Flow Pro 240 Hz", "Intelligent MPEG Noise Reduction", "Intelligent Image Enhancer" and portrays the image beautifully. The 3D transmitter and 3D glasses are sold separately, but since it has a 3D compatible terminal, when you want to see 3D in the future, you can enjoy 3D immediately by just purchasing accessories. The size is 52V type, 40V type.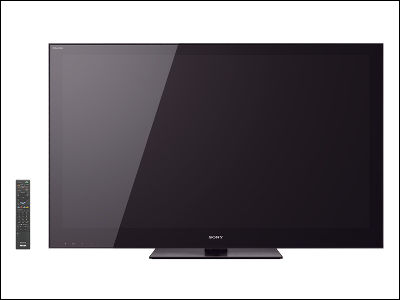 The HX 800 series is a popular version of the 900 series. "Motion flow pro 240 Hz" realizes high image quality, in addition to the future 3D viewing equipped with a 3D compatible terminal. Size is 46V type, 40V type.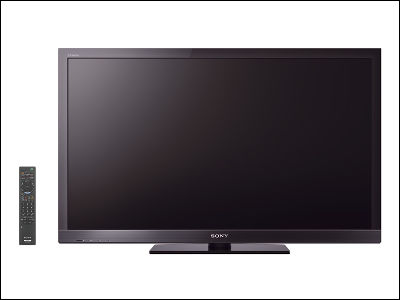 Technology equipped with the LZ 900 series. Normally, when displaying 3D images, left and right images are displayed at a total of 120 frames per second, but since the left and right images are displayed alternately, the crosstalk phenomenon that the image looks double appears Become. However, in 3D BRAVIA, applying unique proprietary 4 × speed technology, we increased the left and right images to 120 frames per second, finely controlling the brightness of the LED backlight so that bright 3D images can be seen even at home It seems to be.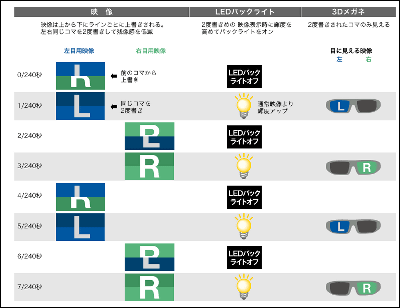 3D image playback is done with this kind of feeling.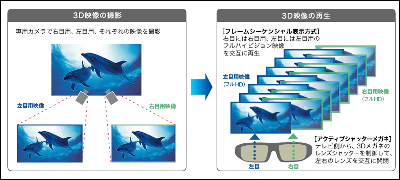 In addition to regular size glasses, small glasses are also available for children and women.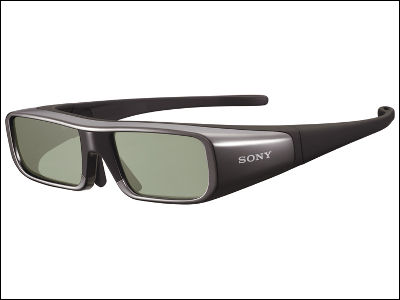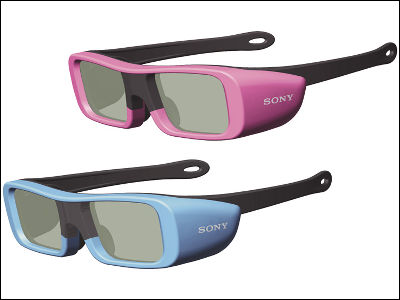 This is a 3D synchro transmitter. By purchasing kore and 3D eyeglasses for HX 900 and HX 800, you can enjoy 3D images later.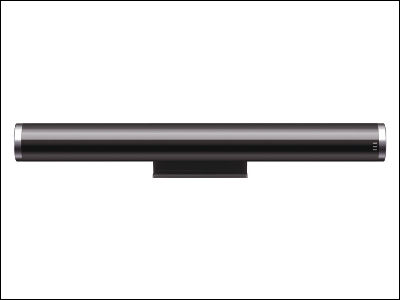 One of the features is "3D button" which can convert even 3D images to 3D images. It seems that it is possible to make it 3D video even on the terrestrial digital high-definition program and the external input such as the Blu-ray disc. However, it is said that it is not as effective as images shot only for 3D.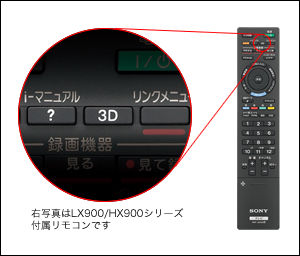 The release is from June 2010. now"AvatarAlthough 3D can only be enjoyed at the theater, it seems that the era when it will be enjoyable even at home will come soon.