I am going to be a savior of a hungry college student or a "Legendary Suta-Donburi" newly opened in front of Kansekimae Station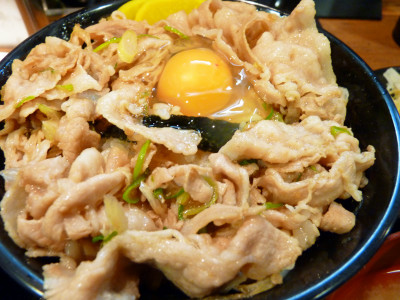 Bonory shop spreading mainly in the metropolitan area "Legendary soup bowls". In the Kansai area, it opened only in Dotonbori, there was no opportunity to go to eat quite a while, but as it is said that a new shop will open in front of Kansei on February 8, please go immediately I decided to see.

It is a great fierce battlefield where a large number of eating and drinking establishments for university students, including Yonenkei and Matsuya's bowl of chain stores, are located in front of Kansei Univ. What kind of first day did you have for Sotabeya?

Details are as below.
Kanbai Store Open Event Legendary Sotabeya Co., Ltd. Antworks Co., Ltd.

Hankyu Chisato Line,Kansei Univ.station. As the name suggests, it is the nearest station of Kansai University Senriyama campus.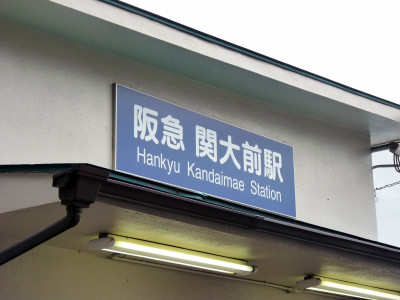 I opened it before my eyes left at the exit of the north gate was "Legendary soup bowlsKansei front shop ". It is the second store in Kansai following the Dotonbori store.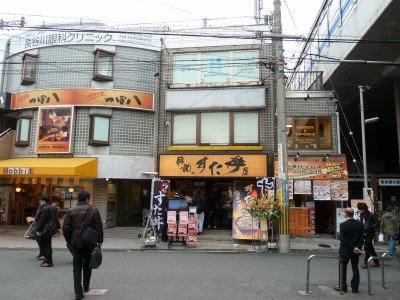 An intense catch phrase flyer "Are you a hungry savior or an invader of a stomach?"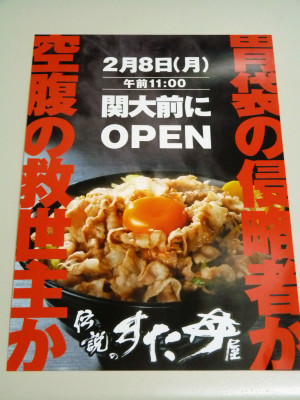 Until February 14th (Sunday) the menu is offered by 100 yen discount.



The appearance looks like this.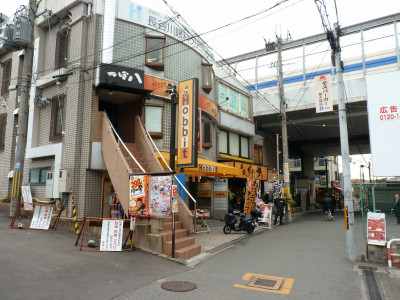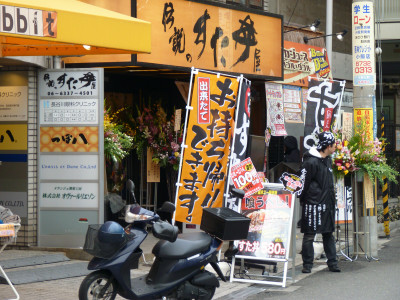 The place is here. As you can see from the street view, it seems that it was an au shop before.

View Larger Map

I bought a ticket as invited and went inside the store. The seat is guided to such a counter seat if it is a small group, but table seats are also prepared near the entrance. Today, it was just a few hours ago just opened, but the scent of garlic is very ... ....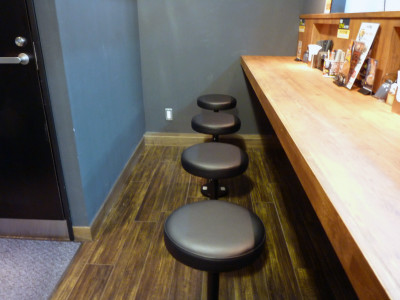 It seems to be "the heart of" Ichiban-guchi ".



The menu looks something like this, normal "Suta don / ginger don" is 580 yen.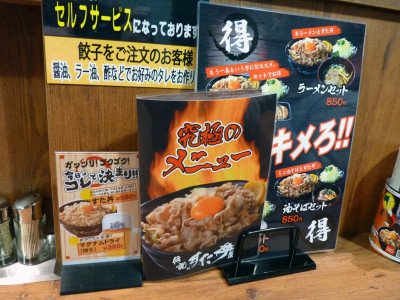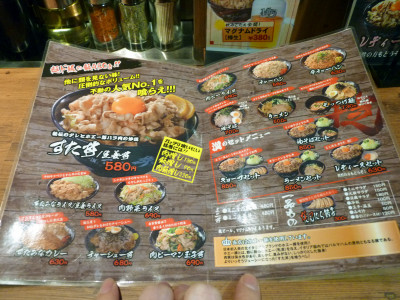 There is also a set menu for those who say that bowl alone is not enough. This time I ordered a dumplings with stamina (suta - don). It is 850 yen, but now it is a commemoration of opening 100 yen discount of 750 yen.



Rice bowl, raw egg, 5 dumplings, miso soup, salad is included in the set.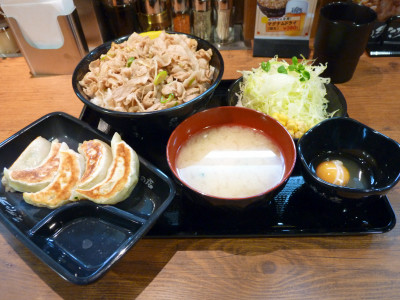 Soy sauce and secret sauce using garlic are added as whey pigs (wheyIt is said that it is finished with a powerful firepower in relation to the rose meat of a pig which has been raised using pigs.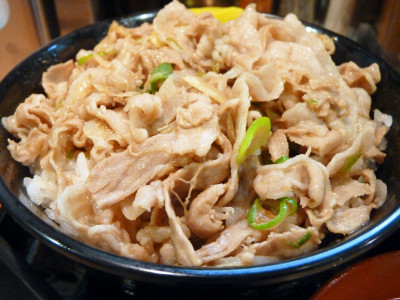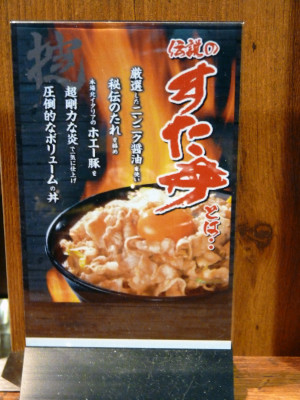 Salad, heaping.



Gyoza.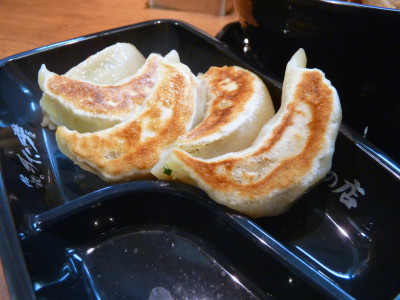 Sauce is made by mixing soy sauce, vinegar, rice oil etc on its own.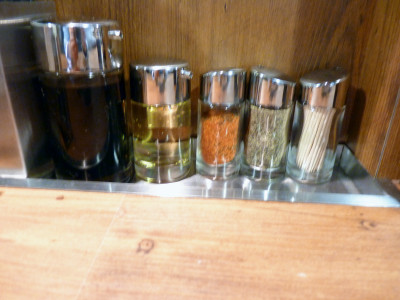 Even though the garlic flavor is intense, even more grated garlic is prepared.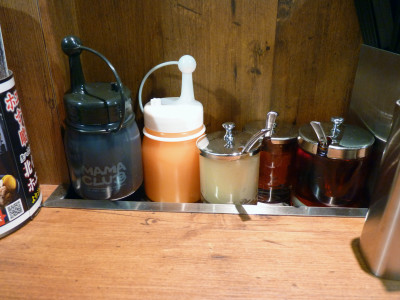 I will have a raw egg and get it.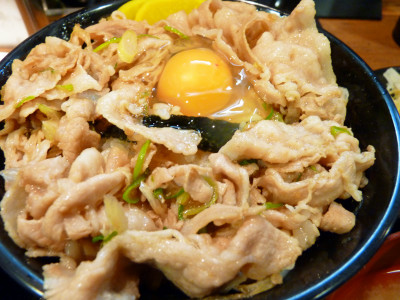 The scent of garlic as if you can relax. Soy sauce based seasoning is outstandingly compatible with rice, eggs will mellow the whole taste. At the beginning, the amount of rice is as much as "There might be insufficient if it is as it is ...", but because the taste of the ingredients is dark, it is possible to eat with guigui.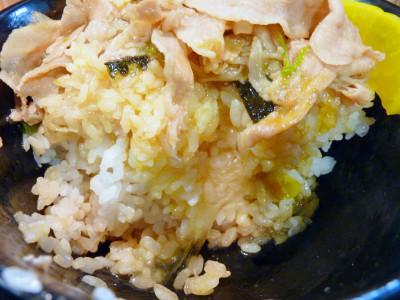 Thank you for the meal. I went when I was on an empty stomach, but I was already full. It may be that she is flattened with licking even if she is hungry and both rice and meat are huge. However, since garlic smell after eating is inevitable, we can not recommend it for a meal before going out with people.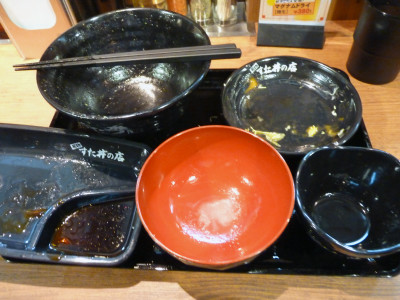 It seems that there is not only a bowl but also an oil soba.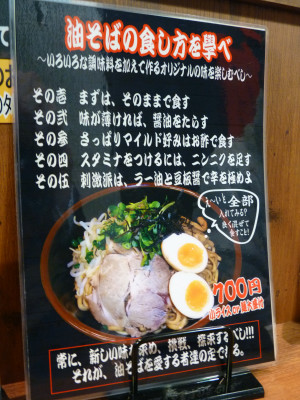 One item.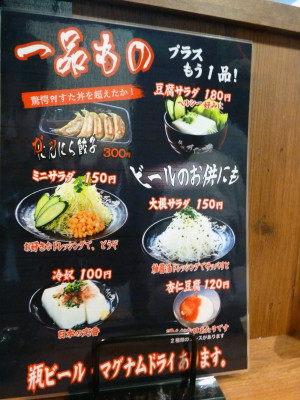 A little comment about each menu was attached to the back of the menu because it is a knowledge of soup bowls.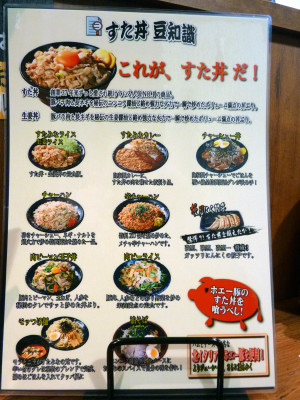 By the way, although it is "Gutsuri Zushiri" and "Sotto Don", it seems that it is the ultimate health food.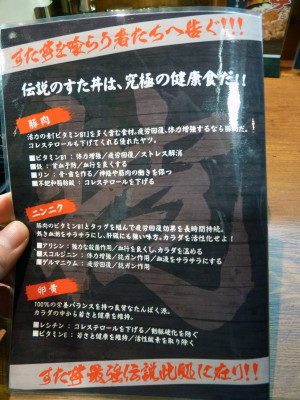 A clerk wearing a "law" T shirt was cooking up busily.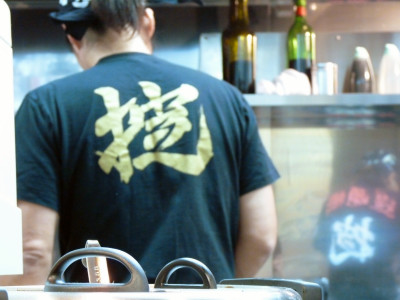 "Suta-don" that restrained the prime location immediately after leaving the station's ticket gate. However, in front of the station in front of the Kanseki Univ., The food shop has become a fierce battleground where eaves are connected. Coco is Yoshinoya, and a little bit more in the back of the picture there is the grandmother of dumplings.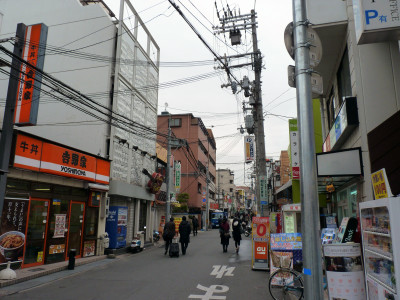 Futaba bowlIn the surrounding area there are various fast food restaurants such as McDonald's, Mos Burger, Takoyaki shop.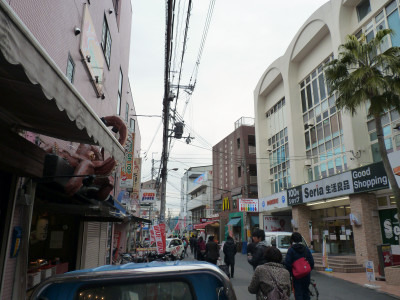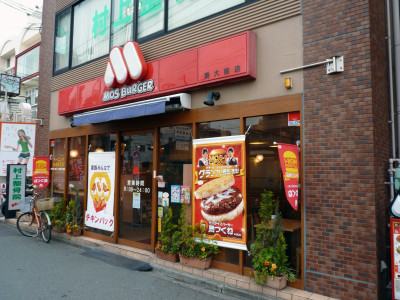 I am really looking forward to seeing how much futura can be raised in this battlefield.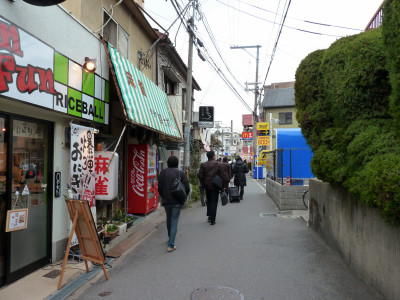 By the way, Kintai University seems to have been an entrance exam until today.