Legendary soup bowl "Taste Calvi Don bowl - sou taste prepared" that can taste thick crispy ribs with delicious spicy barbecue Sauce Review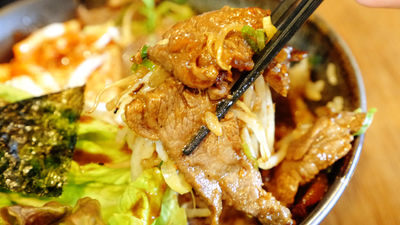 Legendary suta-no-yu-ya serves as a limited-time menu from February 1, 2016 (Monday)Thickly cut whey kimuchi rice bowl ~ tasting ginger ~"Extreme carbia rice bowl - soup dress included -"Power ★ Beef Calvi Sumimono DonWe are now offering three products, namely, Although sales stores are limited in any way, since it is said that two limited menus can be eaten in Kansai, we went to eat Morimori with a thickly cut whey pig and extremely kalbi bowl.

【February / March】 Store only! "Ultimate Calvi Bowl - Sotata Sauce" - New Release! | Legendary noodle bowl shop / shop of specialty bowl 【Official site】
http://sutadonya.com/2016/01/26/【2・3月限定】店舗限定!「極みカルビ丼~すたダレ仕/

Arrived at the Kyoto Sanjo store which offers "thick cut wheat pork kimchi rice bowl - ginger tailoring ~" and "extremely delicious bowl of rice bowl - sour dish".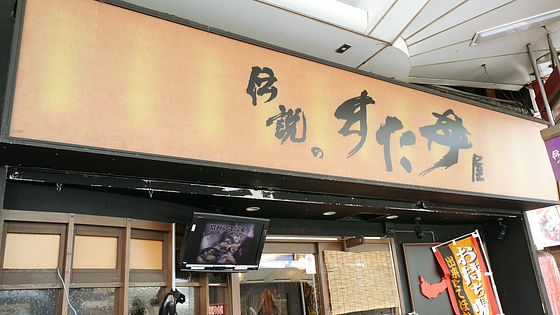 I will buy a ticket with a ticket vending machine.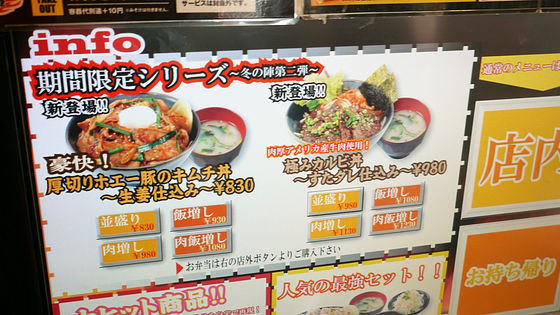 However, since it was said that "thick wheat pork kimchi rice bowl" is out of stock, we will only order "extreme kalbi rice bowl - soup dare".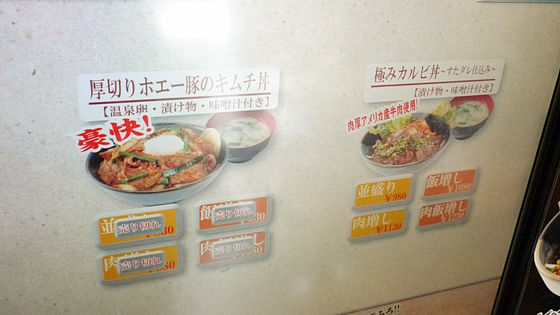 "Extreme carnivorous bowl - soup drowned preparation" arrived in less than 10 minutes.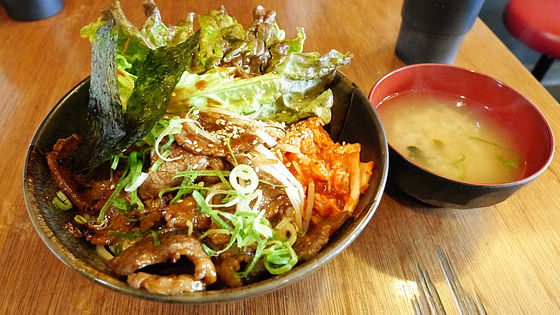 Besides Calvi, onions, Korean paste, kimchi, sprouts and lettuce are contained, but the thick American beef dominates about half of the bowl.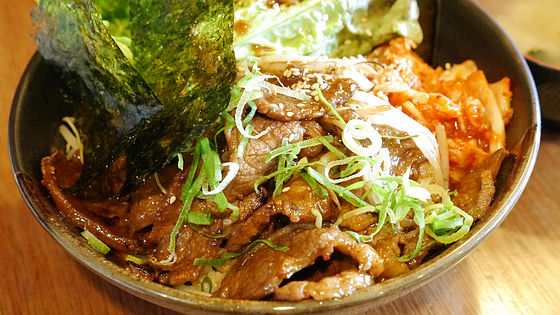 Unlike sliced ​​pork used in regular bowls such as regular bowls, the meat used is beef rib meat firmly thick. As I eat it, the calm meat with reasonable elasticity spreads into the mouth so much that the meat's mouth can be gleamed. It is not hard at all, it might be okay for people with this to eat.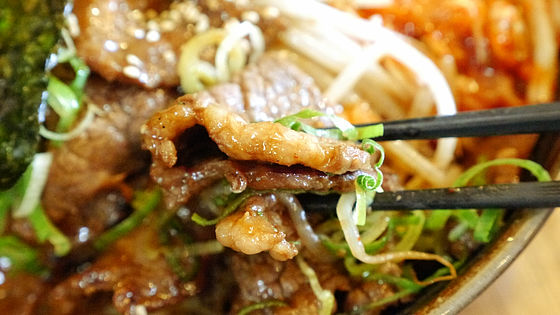 Recommended because you can eat Calvi with a feel like a grilled meat shop when you eat it together with kimchi or Korean glue. Although it is said to be "Sutra dudori", it is not a taste of the bowls which they completely made, but it is a special taste finished in spicy spices based on sau bowl soup and miso saga. Feeling like grilled meat of rice balls, too much compatibility with rice. However, since garlic is effective with guts, it may be anxious after meals such as when you have an appointment with a person.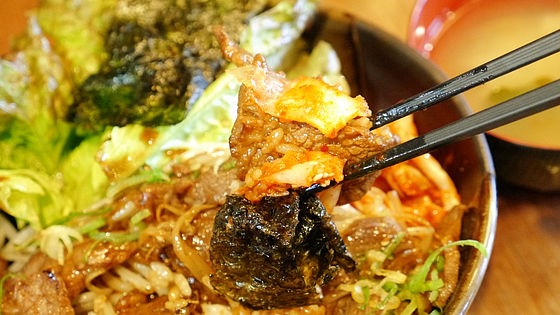 Because it contains plenty of meat, you should be satisfied well when you feel like "I want to eat meat and rice today!"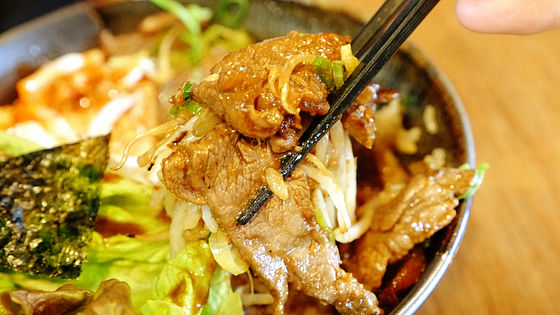 In addition, "Limited bowl of rice bowl - sour taste" is limited-time sale from February 1st to March, the price is 980 yen including tax. The Kansai handling store is only Kawaramachi Sanjo store, and the Kanto sales store is also listed on the following page.

【Legendary noodle bowlers】 2/1 (Monday) ~ Limited time [3 items] released! | Antworks Co., Ltd. 【Official website】
http://antoworks.com/news/【伝説のすた丼屋】2月1日~期間限定【3商品】発/