A new ice "Momo strawberry" taste review of "Haagen-Dazs La Maison Ginza" using the phantom brand strawberry review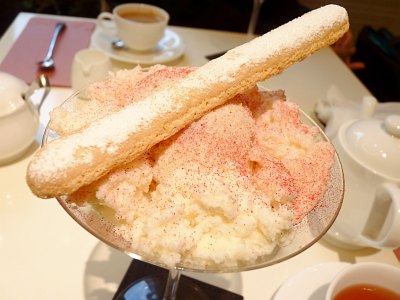 In 2009Haagen-Dazs Philosophy shop opened in Ginza "Haagen-Dazs La Maison Ginza"At the morning, a new ice "Momo strawberry" using an illusion strawberry that is produced only in Sano Haruka village in Tokushima prefecture was released, so I tried what I wanted to eat It was.

Details are as below.
When I went to openThrough the concierge was the basementIt was, but this time it was introduced to the second floor with a colonnade.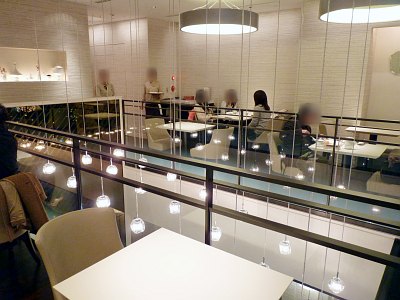 There is also a large window on the second floor making it feel like opening up.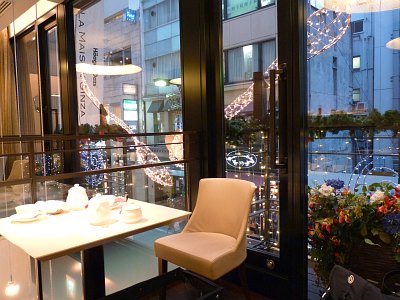 Looking at the second floor part from the outside it is like this. The light of the decoration lights at night.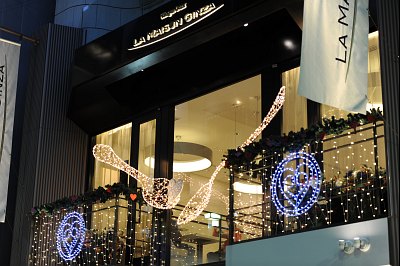 "Momo strawberry ice cream, coconut mousse and limeju glass tailoring (1500 yen)" which was decorated even in front of the shop.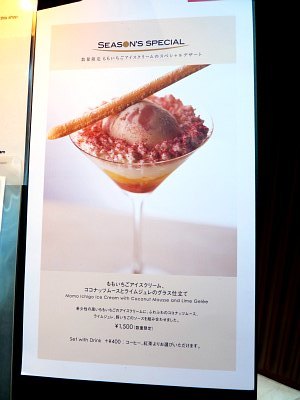 And the real thing came out.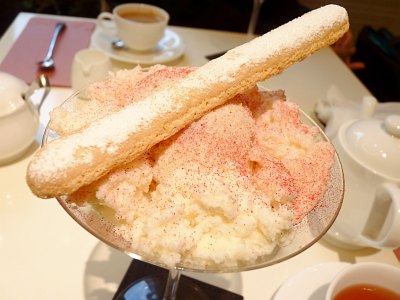 Ice is in fruit. Even though it was tasted by the tongue accustomed to the sweetness of ice, it was more flesh that felt sweet, and it was complementing the ornate scent of ice cream.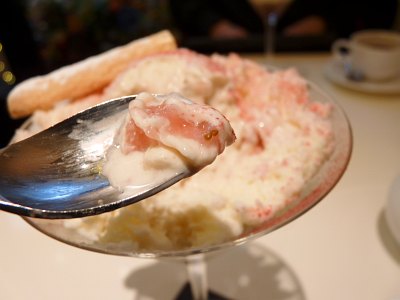 Coconut mousse around the ice cream. I did not feel the taste of coconut much. Not being chilled by the kinkin, sweetness is also modest at room temperature so it is also suitable for tongue rest.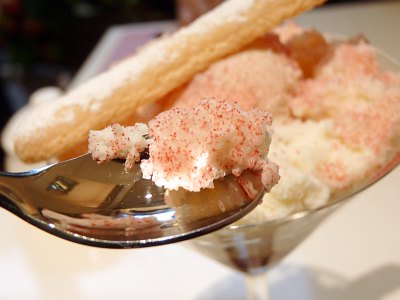 Baked goods to rest cold tongue. Sugar powder is easy to spill, so be careful when you eat.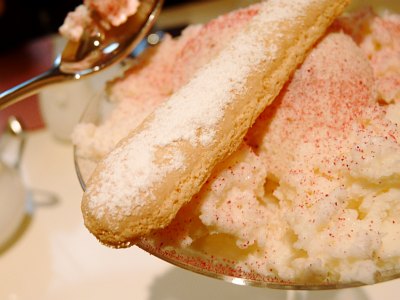 At the bottom of the glass is the source of limejule and wild strawberries. If you eat from the ice layer on top and eat only Jure the last time, the strength of sourness will be hard. When eating the contents of the glass evenly through the spoon vertically from the beginning, Juret refreshes the rich sweetness peculiar to Haagen Dazs, and it can be eaten without being tired until the end.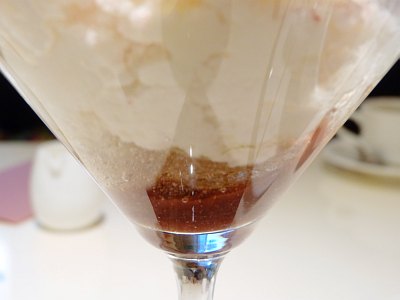 The flavored tea of ​​the season we ordered together is that of vanilla · caramel · cacao mixed. As sweetness is characterized, I failed to choose as a drink to match this dessert. As tea has richness and not sweetness, it is not a problem to combine dessert with those who like sweetness.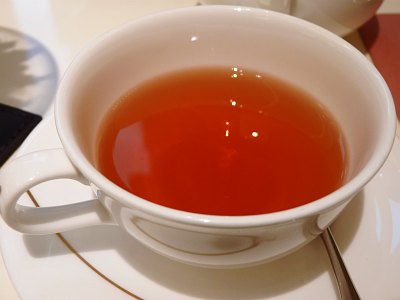 We also ordered a seasonal plate menu, "Rich milk ice cream, fondant chocolat and banana mousse (1350 yen)" at the same time.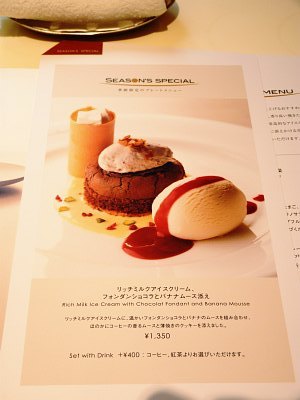 This is the real thing.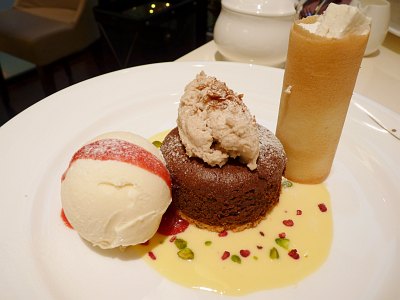 Rich ice cream. It covers the rich mellowness of the sauce of the sauce.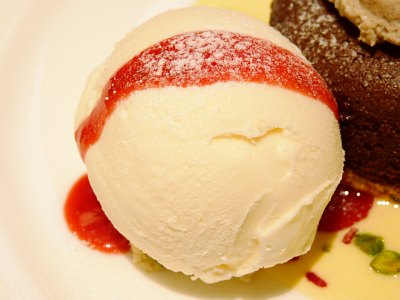 Fondant Chocolat. The banana mousse on top is so tasty that it misunderstood that it is a soft genuine banana. Chocolate cream is contained in chocolate.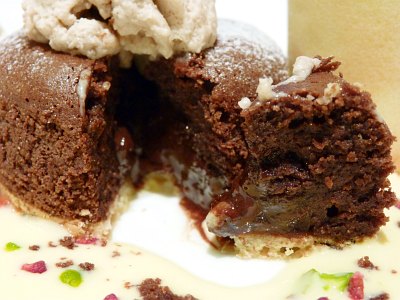 Thin cookie wrapped in a dice shaped mousse.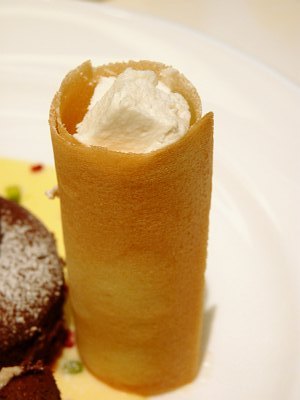 When I break the cookie, it looks like this. The white mousse has a coffee taste so that a pleasing fragrance spreads over the tongue accustomed to sweetness of ice and chocolate.



As a dessert it is a price that both feel high, but the menu I ate this time was a gem that balanced the exquisite taste, making it a gem that gives a sense of well-being equal to the price.

Although it is not the menu that comes out in the store as it is, for the person who can not go to Ginza, the ice part of "Momo strawberry" is sold in lottery in limited quantity on the dedicated website. Lottery acceptance period will be until January 24th (Sun) 2010, the lottery announcement will be on Tuesday 26th January 2010. Delivery date is from February 7 th (Sun) to 14 th (Sun) in 2010. The price is 5800 yen (shipping fee included) with a set of 120 ml × 6 pieces, the limited number is 5500 sets.
Momon Strawberry Haagen Dazs | Top
http://momoichigo.haagen-dazs.co.jp/