A thorough commentary on what Google can do with Google's "Nexus One" movie, the merit of not being on the iPhone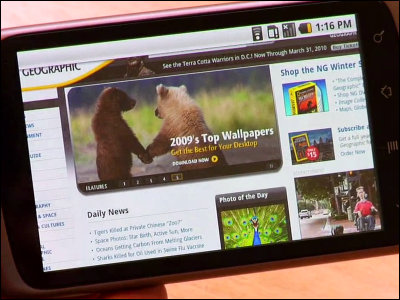 Snapdragon processor which Google operates at 1 GHz early in the morning of January 6, Japan time, 3.7-inch wide VGA (800 × 480) organic EL touch panel, 720 × 480 movie shooting also possible with auto flash with auto flash 5 mm pixel camera etc. Equipped withFirst officially announced our first high-end smartphone "Nexus One"However, by introducing this model, I tried thoroughly checking what I can do with a movie released by Google.

In addition to the highest hardware performance of smartphones, combined with various services offered by Google, we realize high usability and combine advantages not found in rival Apple iPhone,People who are waiting for release in JapanYou might as well check it out.

Details are as below.
We start with setting up Nexus One.
YouTube - Set up your Nexus One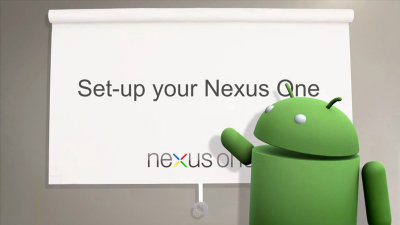 This is Nexus One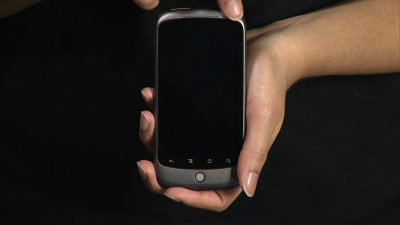 Open the back battery lid and insert the SIM card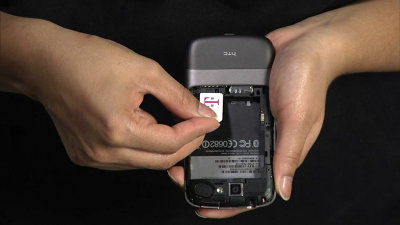 When you start up, the setup screen of your Google Account will appear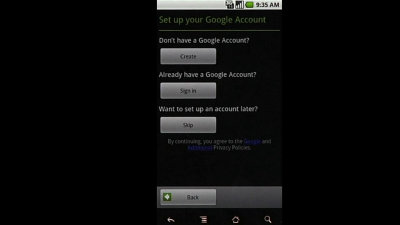 If you do not have an account, follow the instructions to create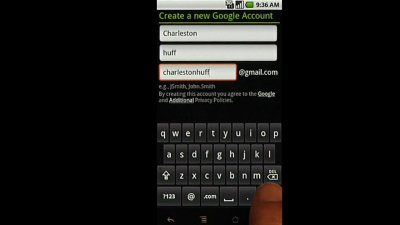 Next, register the operation to unlock the terminal. Register by tracing the points displayed on the screen in the manner of a single stroke as you like.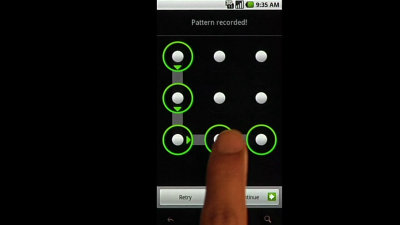 Tracing according to the set motion, the lock is released.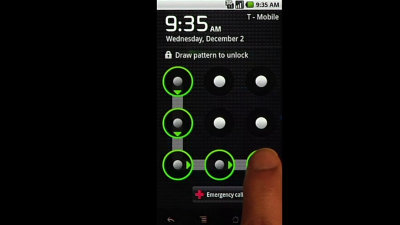 Next, let's actually use Nexus One.
YouTube - Using Your Nexus One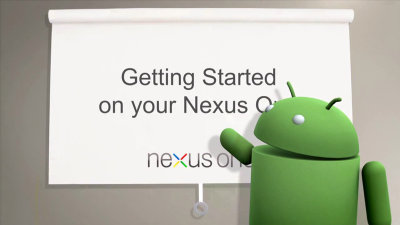 Where I am calling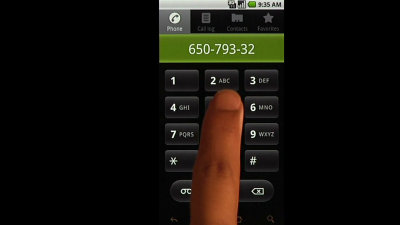 The screen when calling is like this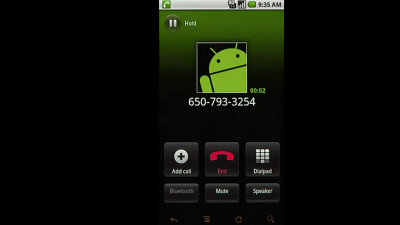 Introduction of camera function and 3D gallery function
YouTube - Nexus One - Camera and 3D Gallery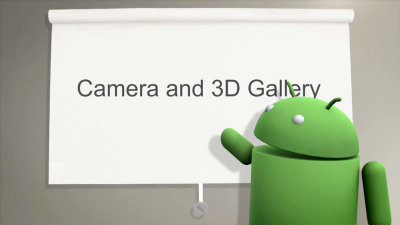 Shooting screen. The 5-megapixel camera supporting autofocus is installed, and the impression that the performance of the camera is not bad. In addition, because it has an LED flash, you can shoot even in dark places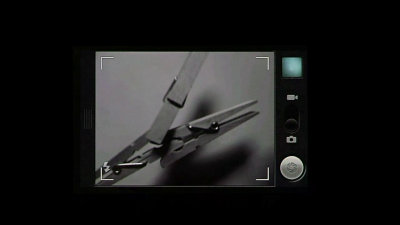 The 3D Warehouse function is like this. Combining the touch interface is very graphical.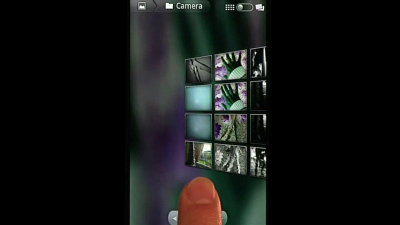 In addition to being able to send photos attached to e-mail, Google's photo sharing site "PicasaUploading is also possible.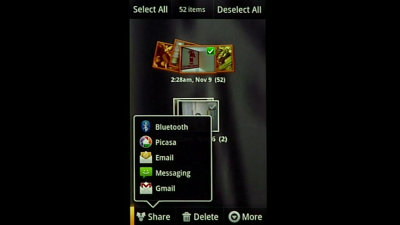 We also support Google Voice, a free VoIP service offered by Google.
YouTube - Nexus One - Google Voice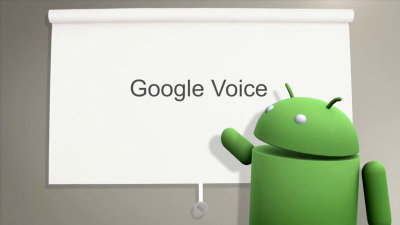 Google Voice is equipped with voicemail technology, it has the ability to instantly convert voice to text, and free calls and text messages via Google Voice in the United States are free.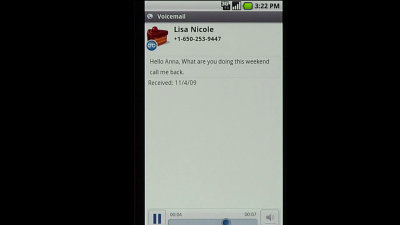 You can also enhance usability by using "Android Market" which enables you to purchase applications supporting Android devices online.
YouTube - Nexus One - Android Market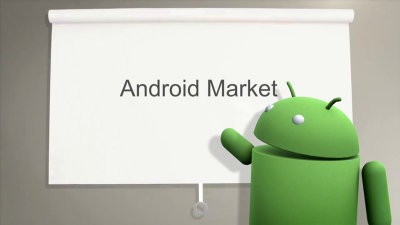 This is "Android Market"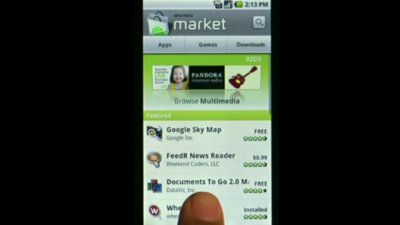 It is also possible to check applications classified by category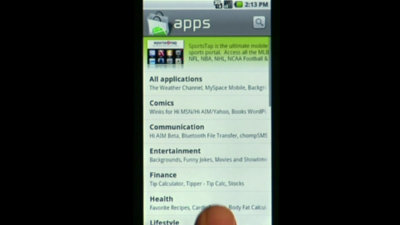 Introduction of the application is like this. Currently 18,000 applications are recorded.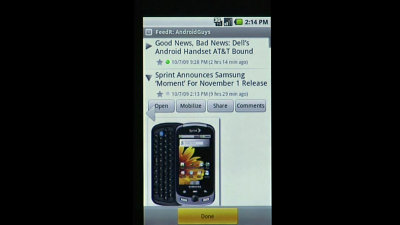 It is an introduction of the contact (telephone directory) screen.
YouTube - Nexus One - Contacts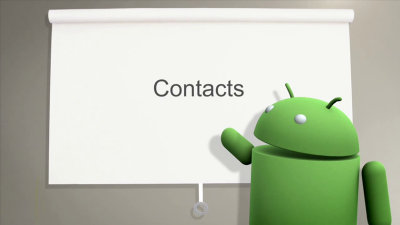 Nexus One contact list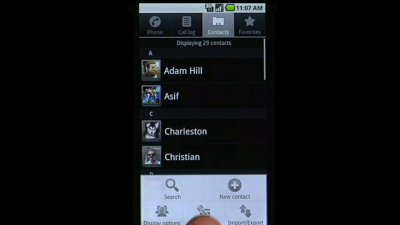 I am editing contact information. Because it is a clean screen, it seems to be usable for mobile phone like.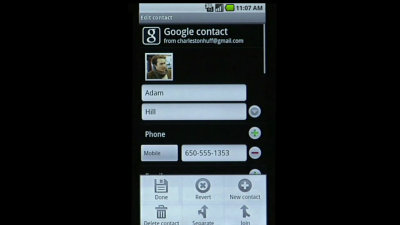 And the big feature of Nexus One voice input function
YouTube - Nexus One - Voice Input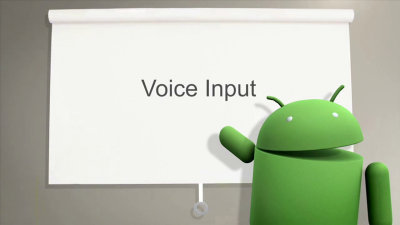 It recognizes voice and converts it to text. Furthermore, voice input can be used not only at the time of creating mail, but also at various locations.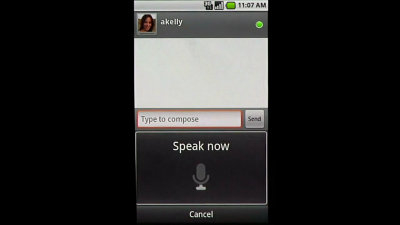 After inputting voice, a slight time lag will occur.



Conversion accuracy is high. It is a concern whether the model for the Japanese market corresponds to Japanese.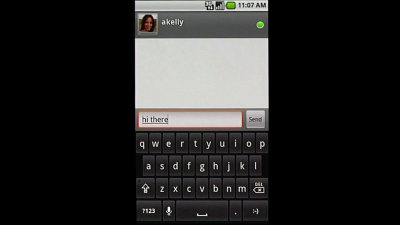 Since it is possible to convert long clauses, it seems there is no need to convert single words.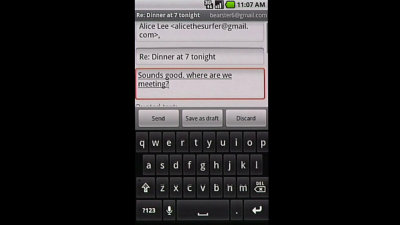 What is the usability of Google's search function, which is its core business?
YouTube - Nexus One - Search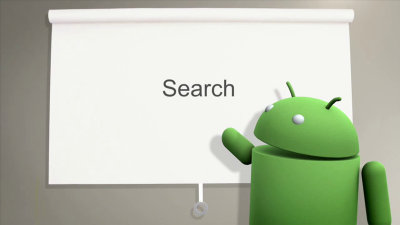 I entered "m" in the search window. We adopted a mechanism that can search all at once from applications and contact lists as well as on the web.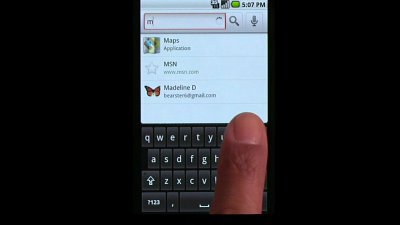 I did a Google search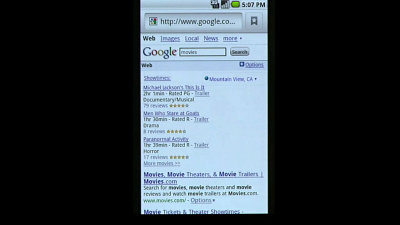 Search by voice input is also supported.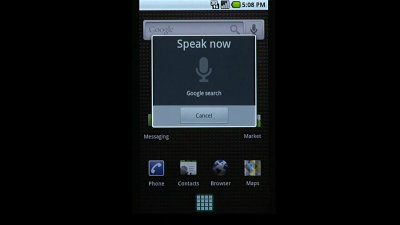 By using the installed GPS function, you will be able to use the mobile phone as a full-scale car navigation system linked with the Internet "Google Maps Navigation". It also corresponds to the search by voice here.
YouTube - Nexus One - Google Maps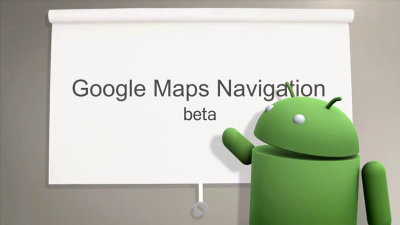 This is the navigation screen.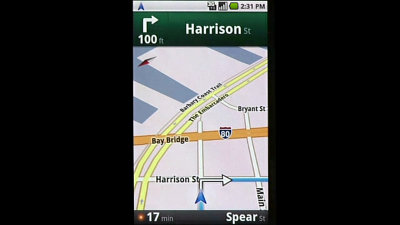 You can check spot information etc. in the neighborhood.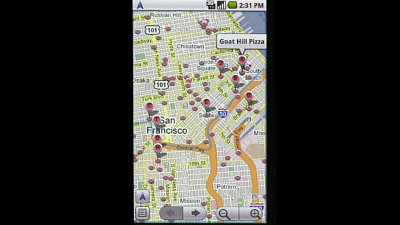 Google Maps satellite photos are also available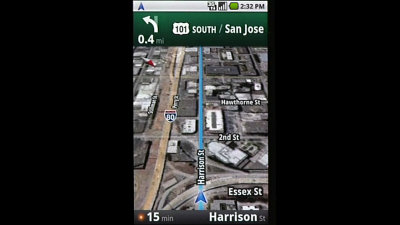 Of course you can also use Street View. It seems that you do not have to get lost if you have this.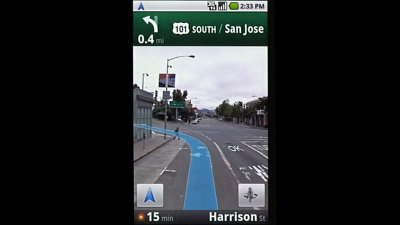 Like ordinary cell phones, wallpaper etc can be customized.
YouTube - Nexus One - Customization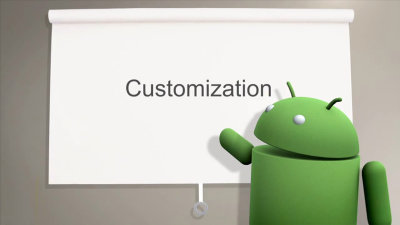 I changed the wallpaper. By the way, wallpaper can choose not only still images but also wallpaper that animates according to touch.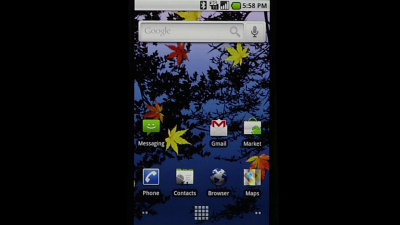 Gadget such as weather forecast can also be used, customization is high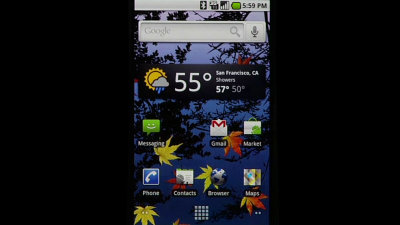 We use Gmail, a mass mailing service offered by Google, for e-mail.
YouTube - Nexus One - Gmail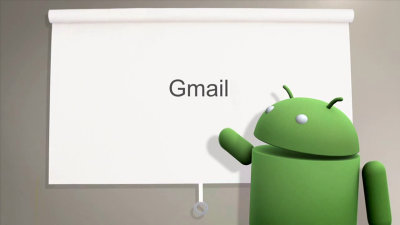 Mailbox looks something like this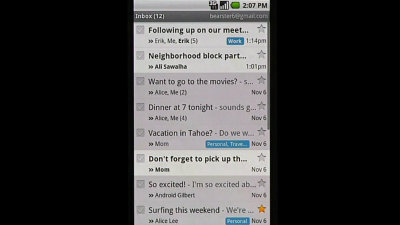 Since you can manage mail for each thread, you can also summarize the exchange.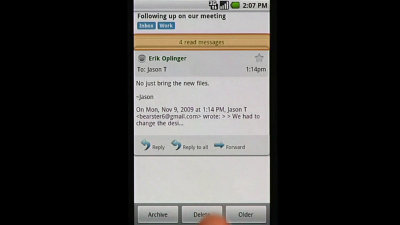 It may be very useful for people who are using various services from the usual because it is possible to select whether to reply by e-mail or text message.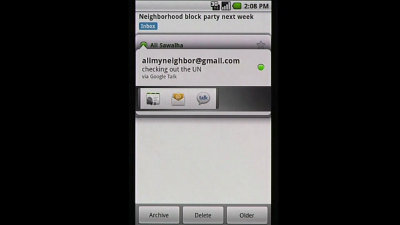 You can also watch popular video sharing site "YouTube".
YouTube - Nexus One - YouTube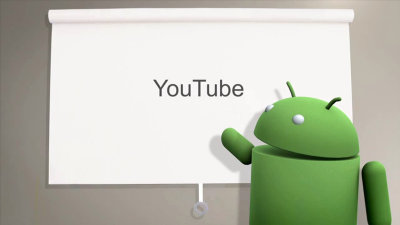 This is the top screen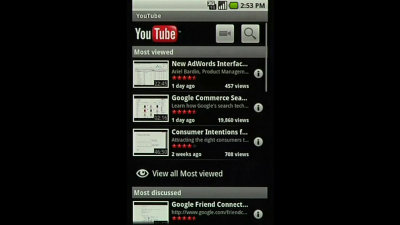 I am searching for videos. Of course you can also search by voice.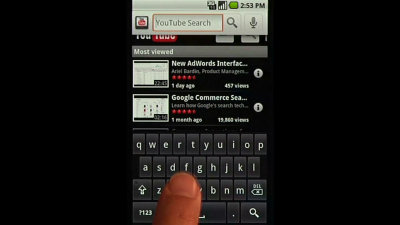 The playback screen looks something like this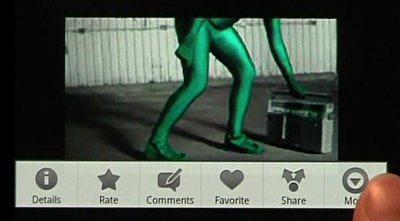 You can also easily upload movies taken with the installed 5 million pixel camera.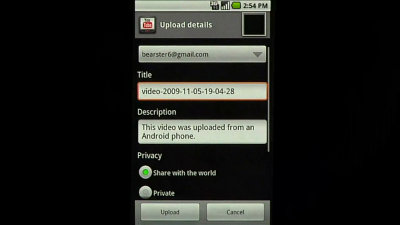 Since Nexus One is compatible with Flash Player 10.1 and Adobe announced that Flash content can be used, Nexus One has a big advantage over Apple's iPhone series that can not use Flash content .

Where I play a Flash game
YouTube - Flash Player 10.1 on Google's Nexus One Phone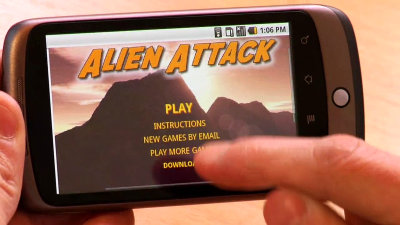 You can also browse WEB pages with Flash content.