I tried a luck test of one year this year with "Nissin no Denba yearly udon" with lid back on the back


"Donba yearly noodles" sold to convenience stores in the neighborhood, so I bought it immediately and tried it. It is made by adding "plum" "Tororo kombu" "Umami kamaboko" and ice cold toppings of red and white to udon, so that we pray for happiness by eating at the beginning of the year.

Although I went to the New Year's visit but I did not have the Omikuji, I fortunately fortunately fortunately fortunately fortunate fortune of this year's lid on the back of this product's lid. What kind of result was opened with a slight pleasant feeling, it was a kind of peculiar content that suffered from judgment whether luck was good or bad that I was waiting.

Details are as below.Nisshin's Donburi Yearupu Udon | Product Information | Nissin Foods

Since there is "Sumikuta on the back cover", it seems that fortune is printed on the back of the lid.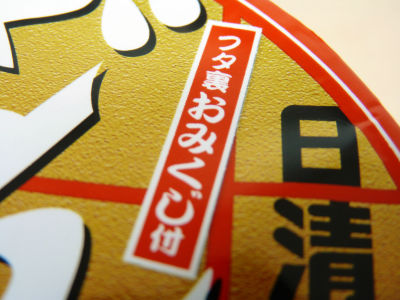 Raw material is like this. Although raw materials are basically included in many of them before, but because the fish extract is earlier than soy sauce, the dashi receives a strong impression.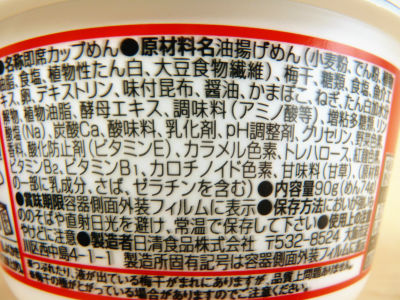 It was rare that the cup noodles had plum pickles, and there were noticeable notes that were hard to see.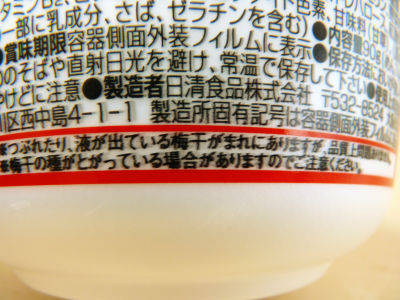 369 kcal per meal and low calories. In addition to noodles, it seems that there are ingredients that are fried in oil.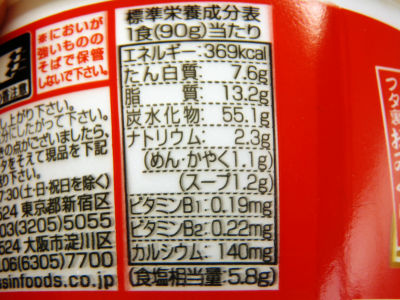 Then I will try Omikuji. I feel a unique response, with crispy, and cup noodles.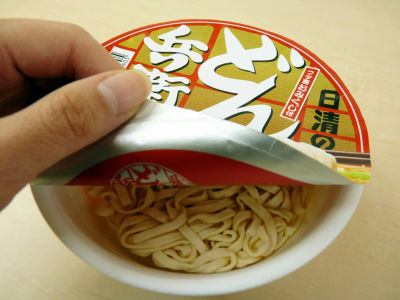 A good new year came out. "Kim is lucky, but I am hungry, but moderately." Apparently, "Daikkon" and original Denmei noodle that was renewed last yearBud UdonIt seems to be putting on it. I have not mentioned anything other than money for luck, so I feel like I have ended in indigestion as an omikuku.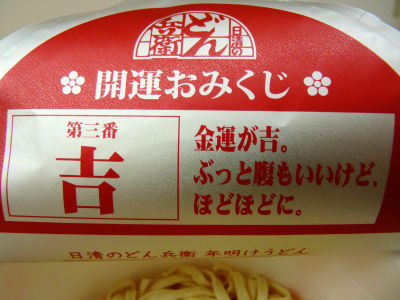 I will rebuild my mind and make udon. Inside was powder soup, quickly, Umeboshi.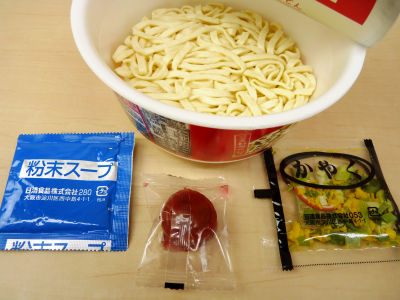 Pour hot water and wait 5 minutes.



It was completed. There are more molasses than kelp packages above.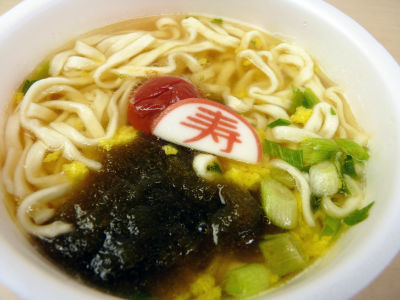 The shade of Kotobuko and Umeboshi is indeed a celebration feeling. The soup is neat and the mushrooms come out of the konbu of mushrooms, so it is a good taste not to be instant. Umeboshi also neutralizes the oil content of the noodles, so you can eat it all the time. Since it seems to be gentle to the weak gastrointestinal tract of the beginning of the year, it may be good to eat while striking auspiciously.