2nd "Eden of the East" Movie Postponed Two Months due to "Expanding Plot"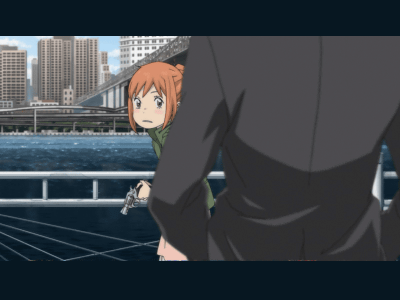 TV anime series Eden of the East aired from April to June, 2009 on Fuji TV's noitaminA timeslot. Created, written and directed by Kenji Kamiyama of Ghost in the Shell: Stand Alone Complex and featuring character designs by popular manga artist Chica Umino of Honey and Clover, the series reached a wide audience, receiving favourable reviews and high ratings.

A two-parter movie version was announced earlier this year. The first part, The King of Eden is to come out on November 28, 2009 according to plan but the release date of the second movie Paradise Lost was rescheduled from January, 2010 to March, 2010.

Updated 12:00 Nov. 26, 2009: We added some new images of the movie.

Read on for details and pics.
(Japanese)Fuji TV "noitaminA" TV Anime Eden of the East

(Japanese)"Eden of the East The Movie II: Paradise Lost" Release Date Postponed - Production I.G

According to Eden of the East's animation studio Production I.G, the second film was originally planned to be released on January 9, 2009 but the production is delayed due to some new development on the plot so the release date was postponed to March, 2010. The exact date is as yet unannounced. The first part is to come out on November 28, 2009, as planned.

The two-parter film was initially planned to be 60-minute each, relatively short even for an anime film, but they seem to be having trouble wrapping up the story. The first part lengthend to 82-minute in the end, and the second part is planned to be 90-minute as of now. So that's 172-minute in total, nearly three hours, which sort of justifies the two-parter decision.

Sales of the advance tickets has stopped today and will be on sale again from November 28. For those who already purchased them, ticket for the second movie is refundable at theatres or you can still see the movie in March with the ticket for January.

Key image for the films. Saki and Takizawa at Times Square.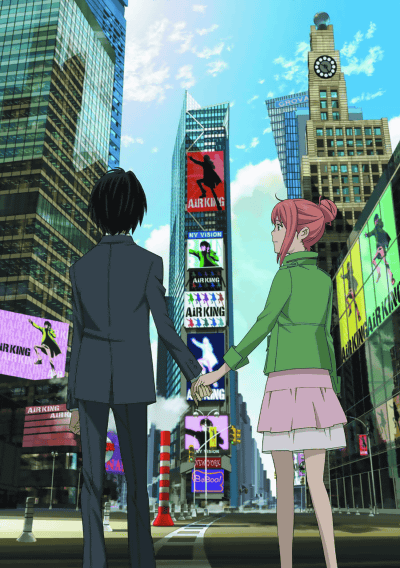 The poster features Chica Umino's illustration. "Who is Akira Takizawa?"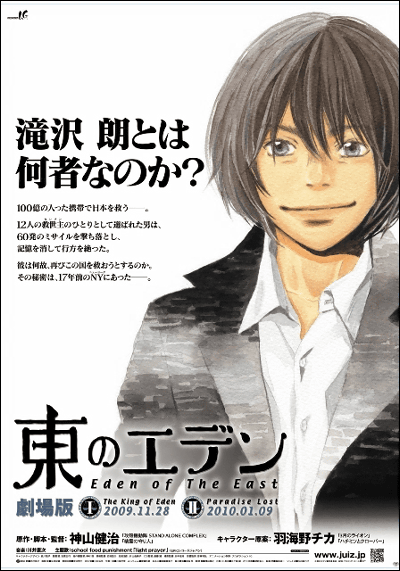 Just a little sneak preview of the movie. Saki and Takizawa seems to be abroad again.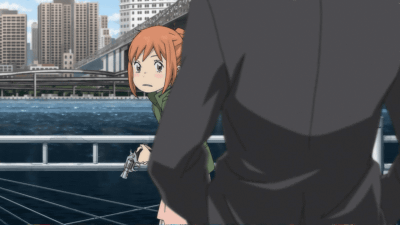 © Eden of the East Production Committee