"Eden of the East the Movie II: Paradise Lost" to come out on March 13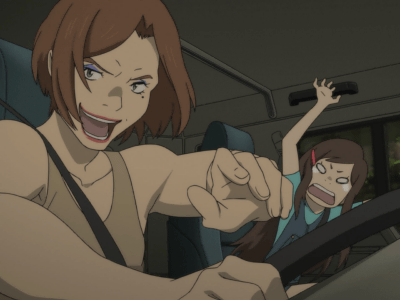 Eden of the East aired from April to June, 2009 and the two-parter movie adaptation was first announced even before the TV series' conclusion. The first part, The King of Eden came out on November 28, 2009 but the second part Paradise Lost, originally planned to come out in January, 2010, was postponed for two months.

Today the official release date was announced as March 13, 2010.

Read on for details and pics.
Fuji TV "noitaminA" Anime Eden of the East Official Website
http://juiz.jp/

Heroine Saki Morimi.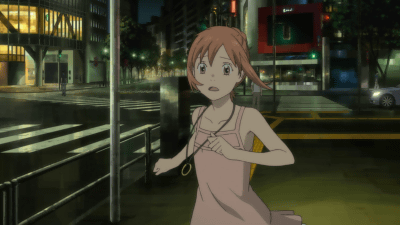 Eden of the East the Movie II: Paradise Lost will premiere at 15 theatres: Theatre Shinjuku, United Cinemas Toyosu, Ikebukuro Theatre Dia, Cine Libre Ikebukuro, Cine Saison Shibuya, TOHO Cinemas Ebina, Keisei Rosa 10, United Cinema Urawa, Theatre Umeda, Cine Libre Umeda, MOVIX Sakai, Cine Libre Kobe, Fushimi Theatre Million, Cine Libre Hakata Station and Sugai Cineplex Sapporo.

Mystery man Akira Takizawa.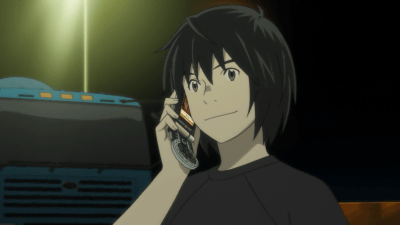 Onee behind the wheel.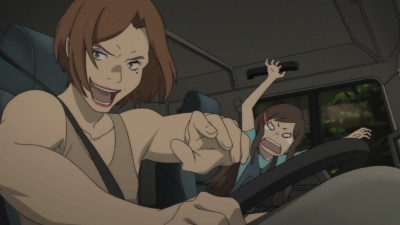 Blu-ray and DVD of the first movie The King of Eden will come out on March 24, two weeks from the theatrical release of Paradise Lost.


Staff
Original Concept, Script, Director: Kenji Kamiyama
Original Character Design:Chica Umino
Composer:Kenji Kawai
Character Design: Satoko Morikawa
Assistant Director: Masayuki Yoshihara
Chief Animation Director: Satoru Nakamura
Background Artist: Yusuke Takeda
Colour Composition: Yumiko Katayama
3D Director: Makoto Endo
Cinematographer: Kohji Tanaka
Sound Director: Kazuhiro Wakabayashi
Theme Song: school food punishment "future nova/after laughter"(EPIC Record Japan)
Animation ProductionProduction I.G
Studio: Asmik Ace

Cast
Akira Takizawa: Ryohei Kimura
Saki Morimi: Saori Hayami
Daiju Mononobe: Atsushi Miyauchi
Satoshi Osugi: Takuya Eguchi
Kazuomi Hirasawa: Motoyuki Kawahara
Micchon: Ayaka Saito
Onee: Kimiko Saito
Haruo Kasuga: Hayaro Taya
Yutaka itazu: Nobuyuki Hiyama
Kuroha Diana Shiratori: Rei Igarashi
Jintaro Tsuji: Koji Yusa
Ryo Yuki: Masakazu Morita
Juiz: Sakiko Tamagawa

©Eden of the East Production Committee