Nintendo, "Between The Wii" followed by a paid video distribution service "during the theater" to begin within this year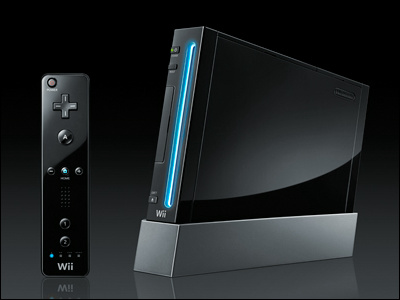 Nintendo works in collaboration with companiesWe launched the service "Wii time" that delivers free programs for Wii and Nintendo DS in May of this year, But it became clear that it is intention to start a new paid video distribution service "during the theater" within the year.

What kind of content is it supposed to deliver? Moreover, the usage situation of "during Wii" at present is also known.

Details are as below.
Nintendo began paid video distribution service "for theater during the year" for Wii, inviting broadcasting companies to actively participate: ITpro

According to the Nihon Keizai Shimbun news report, Nintendo's President and CEO Satoshi Iwata is in the lecture of the 57th National Conference hosted by the Japanese People's Promotion Federation, a free video distribution service for Wii "during Wii" It seems to have made it clear that the paid video distribution service "between the theaters" will be started within 2009.

Details of the content to be delivered are not disclosed, but after mentioning that Japanese contents such as games, animation and video are accepted abroad, we will consider paying overseas overseas in the future He said that he called for active participation as broadcasting companies can distribute archives that were produced in the past.

Although it is an interesting charging system, it is not a flat rate system such as monthly billing, but charging for each content is being studied, and a small charge system currently used for download sales and so on of virtual consoles etc. is used It is said to be.

Regarding the usage status of the video distribution service "Wii time" provided from May, the number of users as of October 26 is 248 thousand people after expressing as "Responsive but immature" He told me he said.

Sony 's PS3 and Microsoft' s Xbox 360, which are competitors, have already begun paying distribution of high - vision video content and so on, but how many users will be able to accept 'during the theater'?

Despite the fact that high-definition television is rapidly spreading due to the shift to terrestrial digital broadcasting, considering that Wii does not correspond to high definition, it is not a picture quality aspect, It seems to be necessary to overwhelm.
in Game, Posted by darkhorse_log