Japan TV, Fuji TV, TBS etc to video distribution for personal computers and Wii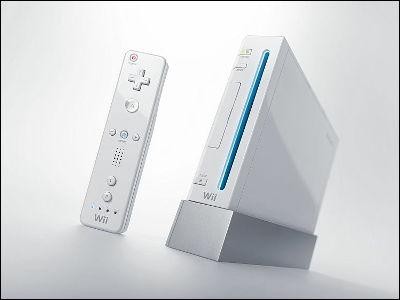 It was revealed that Nippon Television and Fuji TV, TBS etc. jointly deliver video for PC and Nintendo's next generation game machine "Wii".

NHK has already started from December 1To start program distribution service "NHK on demand" that you can watch your favorite programs anytimeAlthough it is clear, commercial companies seem to embark on full-scale video distribution as well.

Details are as follows.
Seven commercial and advertisements, co-delivered images to game consoles and personal computers

According to the Nihon Keizai Shimbun news report, seven companies of Nippon Television Network, Fuji Television Network, TBS, Dentsu.com, Hakuhodo DY Media Partners, Internet Initiative (IIJ), Cyber ​​Agent jointly launched Nintendo's next generation game machine "Wii It seems to start delivering video for personal computers.

Seven companies have already decided to invest in the "skill up Japan" of venture companies as the new business develops, and it is said that they will build a dedicated distribution system with advanced copyright management functions. In addition, we are planning to narrow down its business strategy with the view to selling video content overseas via the Internet.

Incidentally, video distribution for Wii has already been done overseas, and since April of this year Nintendo and BBC (British Broadcasting Association) have tied up in the UK to launch a program delivery service using "Wii".

Because Wii itself does not correspond to high definition, it seems that it can not be said that it will be delivered with image quality like terrestrial digital broadcasting, but it may be very good to be able to enjoy the video contents of major commercial companies easily I do not think so.