Multiple major publishers will jointly publish magazines on the Internet, free to search articles of each company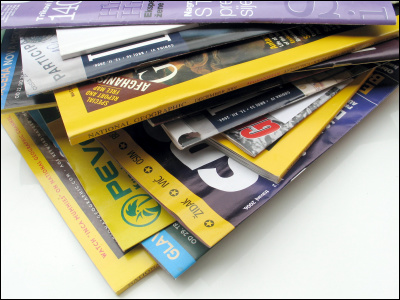 It became clear that several major publishers collaborate on journal net distribution. By doing this, it will be possible to freely read and search the articles of each company from personal computers and mobile phones.

Although it is a very innovative service, will magazines appear that will transition from paper to complete delivery as services become full-scale?

Details are as below.
Major publisher, responding to drops in number of copies opened in 2011 Journal Web - latest news: IT - PLUS

According to the Nihon Keizai Shimbun news report, major publishing companies such as Kodansha and Shogakkan are going to collaborate on online distribution of magazines.

This aimed at jointly launching sites that allow users to freely read and search articles from personal computers and mobile phones, and at the end of this month they also plan to launch a website of Japan magazine publishers' Nearly 40 companies that are members of the Journal Association will set up a council for commercialization and will start demonstration experiments.

The jointly operated distribution site is scheduled to launch in 2011 at the medal, and on July 3, we hold a briefing session for printing, advertising agencies, mobile phone companies, and net-related companies to create a new organization It is requested to participate in.