Overwhelming presence of super mushroom, "Vegetable Burger / Mushroom" Tasting Review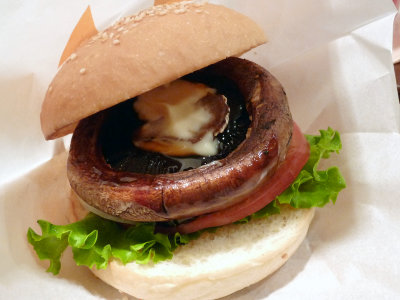 A hamburger "Vegetable Burger / Mushroom" using a huge mushroom of "Port Bello" varieties was sold at Freshness Burger from October 10, so I tried it.

It is an unusual hamburger made with tomatoes, onions and curled lettuce without using meat, but with a huge mushroom, mushrooms had a very rare presence overwhelming everything else.

Details are as below.
As soon as "Vegetable Burger / Mushroom" was brought to the table, the smell of the mushrooms spread all at once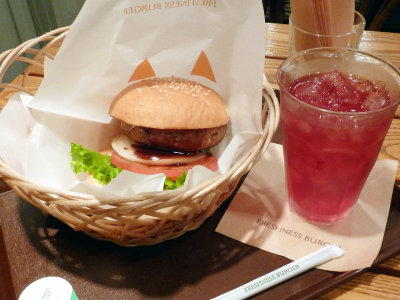 This is "vegetable burger · mushroom". The price is 420 yen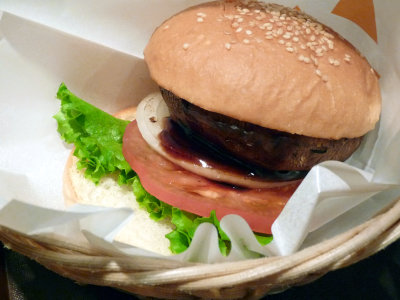 It was opened. You can see that the mushrooms are huge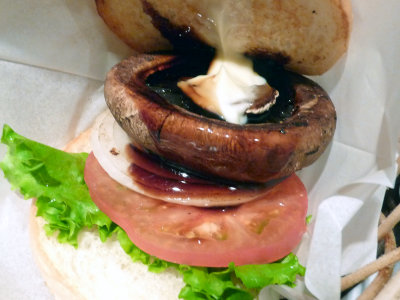 Below the mushrooms are grilled onions, sliced ​​tomatoes and curled lettuce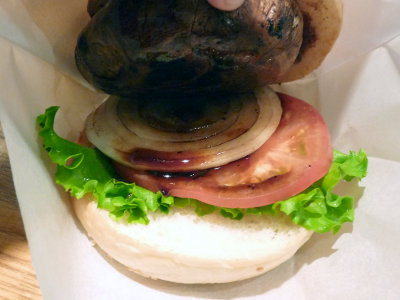 I looked down from above. Again the presence of mushrooms is overwhelming



Even if you look from the side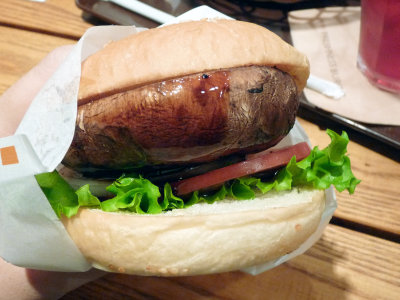 I tried tearing. It is a solid mushroom full of fruit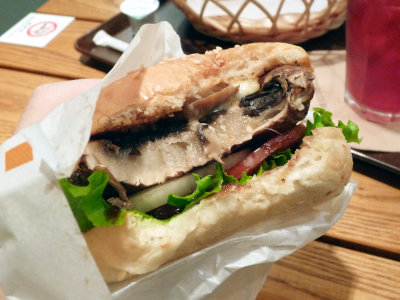 Although I tried eating though, somehow canceled the taste of everything such as onion and tomatoes, the taste of the mushrooms began to push out to the front, the inside of the mouth will become a taste of the mushroom while it is blowing It is a terrible dish called that.

Also, because the abundant moisture from the mushrooms and tomato dilutes the taste of the special sauce, it will further boost the mushroom's single win.

Anyway, because the taste of the mushrooms is too strong, I like the texture of the mushrooms, but it may not be tough for people like taste not to like especially.

It is 282 kilocalories and it is the lowest calorie burger of freshness burgers since all are vegetables without using meat, but the absence of meat is still large, I felt unsatisfactory for dinner.