No Gas, No Hydrogen, No Electricity! The Uber-Green Way is the "Choro-Q" Way!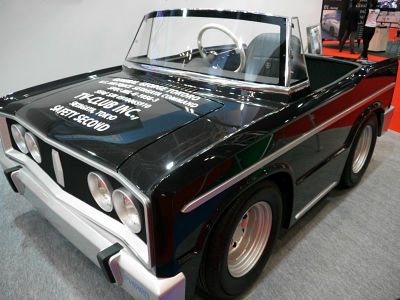 Themed on "Fun Driving for Us, Eco Driving for Earth", there are tons of electric-cars and hybrids and other impressive green technologies on display at Tokyo Motor Show 2009.

The Katsushika-based toy company Takara Tomy has brought green-driving to the next level with their "Jitsubutu-dai Choro-Q (Life-Sized Penny Racer)", the pullback toy car big enough to seat an actual person. And it actually runs!

Read on for details and pics.
(Japanese)The 41st Tokyo Motor Show- Takara Tomy
Choro-Q's booth.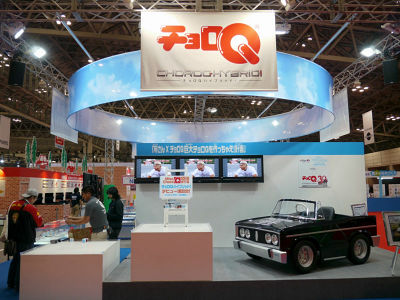 Designed by famous Japanese singer/comedian/car-maniac George Tokoro. He calls this Choro-Q an "Extreme ECO Car of the Future".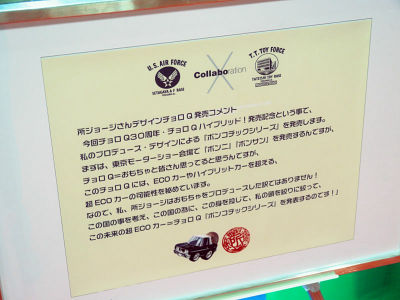 An autographed picture of George Tokoro was on display.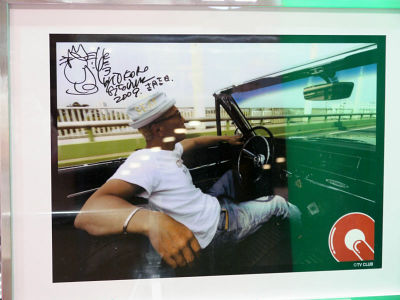 Next to the picture was the "Jitsubutsu-dai Choro-Q".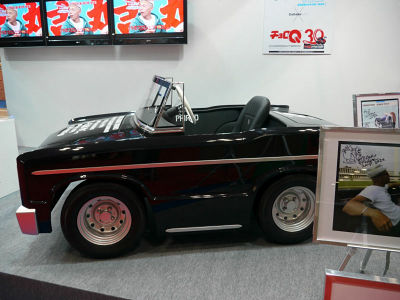 Toy Choro-Q and the life-sized Choro-Q.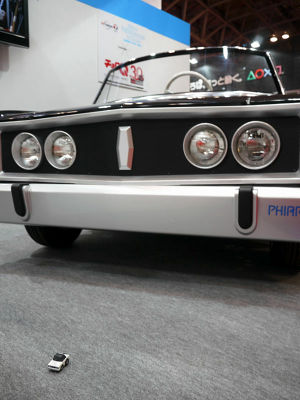 They say the development took three months. How fast and how far can it run? Can it turn? Will it be a one-way ticket?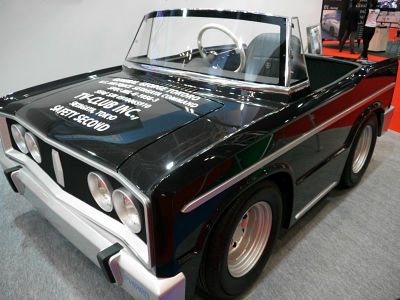 A Tokyo Motor Show-limited model Choro-Q will be on sale.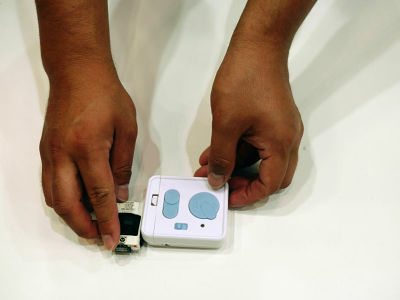 Also designed by George Tokoro.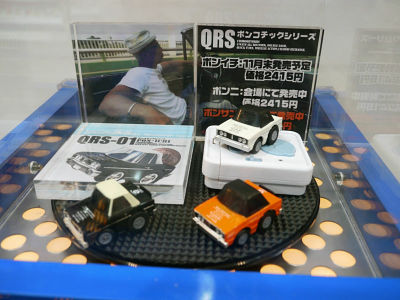 It's a one-seater convertible.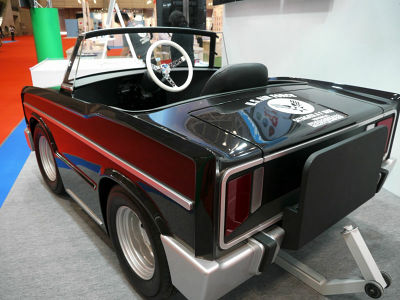 The penny racer is named PON-ICHI.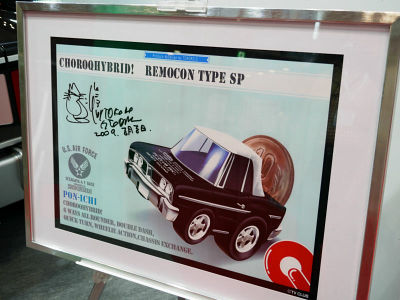 Choro-Q is now celebrating its 30th anniversary. The life-sized Choro-Q can actually run according to the boothperson, but unfortunately there was no demonstartion at Tokyo Motor Show. A footage of the project will be aired in a TV show hosted by Tokoro.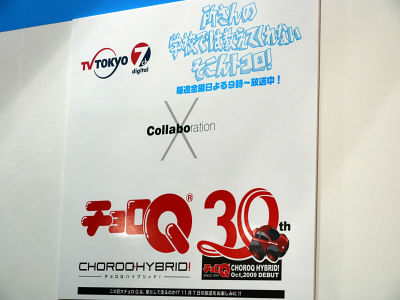 To be aired from 21:00 Nov. 6(Fri) on TV Tokyo.