Separation surgery of combined twins abandoned by parents is live on the Internet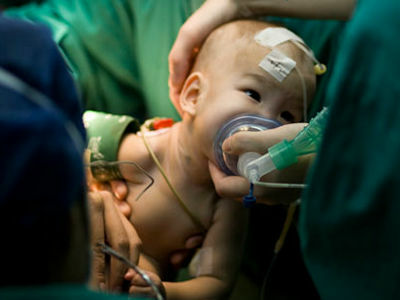 Coupled twinAnd twins that are literally connected with the body, it is said to occur at a rate of about one pair for 50,000 to 200,000 pairs of twins. Yesterday, separation operation of twin children who were abandoned by their parents in order to be joined twins was performed, and it seems that the situation was broadcast live on the Internet.

What was the reaction of the people who saw this situation?

* Because shocking images are included in the article, attention is necessary for browsing

Details are from the following.
Guangzhou succession abandonment success successive separation ten thousand net friends all orders (絵) - consecutive girls | abandonment - the international

Tengoshi Hida 9:00 Surgery Beginning Seiko Shido "Altruism" Drift 10 Million Families - Lady Shaku - Newspaper Nineteo Sea Frequency - Eastern Net

According to this article, it seems that the separation surgery of joined twins abandoned by parents took place at a child hospital in Shanghai, and the state of the surgery was broadcast live on the Internet. The join twins were twins of girls who were 6 months old, and said they shared the liver and breastbone. Twins were at the welfare hospital in Zanjiang Province, Guangdong Province, but due to the media being reported, the funds of 20,000 yuan (about 260,000 yen) gathered, and the separation operation of the coupled twins He was transferred to the Children's Medical Center in Shanghai where he went through and he is said to have reached the operation this time.

Surgery started at 9 o'clock. Professor Xu Weiwang first resected the liver that is shared by the twins, and then he said surgery Professor Zhang Yongsheng performed surgery to separate the breastbone. The surgery ended at 14:30, and the sisters have succeeded in separating successfully.

Sisters before surgery.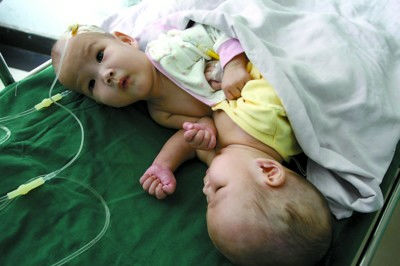 I'm calling for encouragement.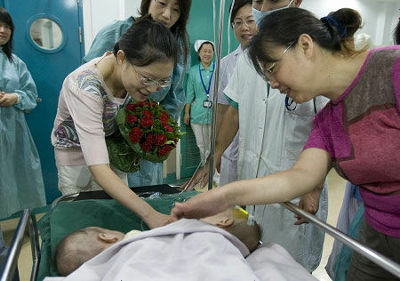 Surgery started at 9 am.Clicking on it will remove the mosaic, but you need attention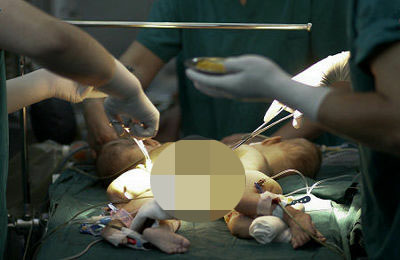 A state of surgery. Clicking it will disengage the mosaic.※ browsing attention



My sisters are doing my best.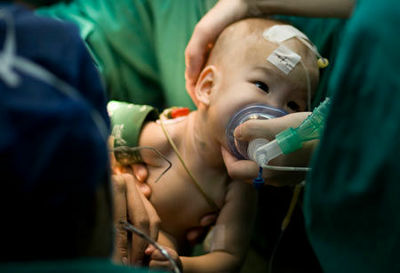 Successful detachment. Clicking it will disengage the mosaic.※ browsing attention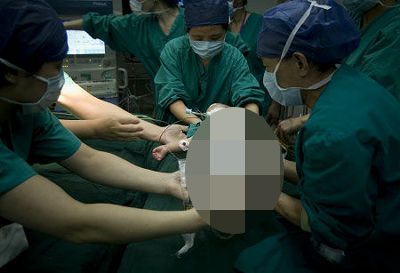 It seems that the separation operation of this sister is seen by nearly 1 million users in real time and many comments of encouragement and impression have been received. In addition, it is reported that people who knew about this operation were able to obtain a donation of 2 million yuan (about 26 million yen).
in Note, Posted by darkhorse_log