Alibaba founder Jack Ma, who has been unknown for three months, appears at an online ceremony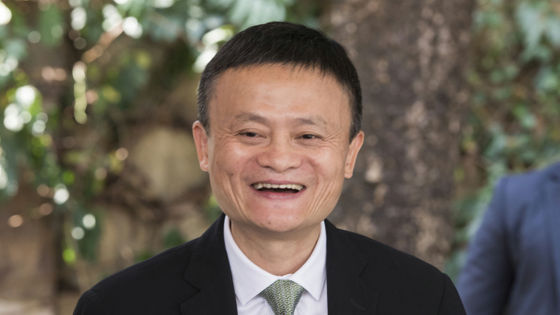 by
Paul Kagame
Alibaba Group founder
Jack Ma
, who has disappeared from public since November 2020 and has been whispered by the Chinese Communist Party for purging, attends an online ceremony held on January 20, 2021. Did. Mr. Ma did not mention the disappearance for three months at the ceremony, but Alibaba Group's stock price is skyrocketing.
Jack Ma Emerges for First Time Since Ant, Alibaba Crackdown --Bloomberg
https://www.bloomberg.com/news/articles/2021-01-20/jack-ma-emerges-for-first-time-since-crackdown-on-ant-alibaba
Alibaba's Jack Ma makes first public appearance in three months | Reutershttps://www.reuters.com/article/us-china-alibaba-jack-ma-idUSKBN29P0CA
Jack's back: Chinese e-tycoon ends silence with online video
https://apnews.com/article/jack-ma-appears-online-video-e5e7ed515558ff67e827bba48022fcce
Mr. Ma's disappearance theory was whispered around the beginning of January 2021. Mr. Ma has disappeared from public since he was absent from the final recording of the TV program that was scheduled to appear suddenly in November 2020, the
official Twitter account
is also October 10, 2020. Mr. Ma was in an unknown situation as the last post was not updated.
Alibaba founder Jack Ma disappears from public for more than two months, speculation that Chinese authorities are involved-GIGAZINE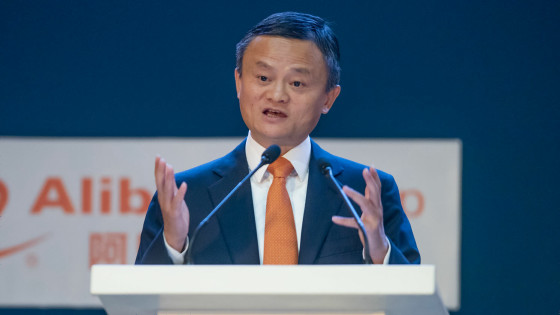 Just before Mr. Ma disappeared, 'Financial regulations in China are hindering technological innovation and reforms are needed for economic growth,' said a meeting attended by financial tycoons and government officials. Since he publicly accused the Chinese authorities, the theory that 'Mr. Ma's disappearance was due to the Chinese authorities' also emerged. It was also reported that Mr. Ma disappeared due to a tongue-in-cheek because this statement was said to have triggered the cancellation of the IPO of
Ant Group
, which operates the electronic payment service 'Alipay' under Alibaba.
However, on January 20, 2021, Mr. Ma broke the silence for about three months and attended an online ceremony for teachers in rural areas held by the self-funded charity 'Jack Ma Public Interest Foundation'. He showed himself up for a short time of about 50 seconds, and released a visit to a school supported by the Jack Ma Public Interest Foundation on January 10.
Ma, who used to be an English teacher and founder of #Alibaba , also gives wishes to village teachers via a video on Wednesday, saying usually the activity is held in Sanya in southern Hainan but this year, due to # Covid19 it has to be done via video conference. pic.twitter.com/yfi7oPB5Sb

— Qingqing_Chen (@qingqingparis) January 20, 2021


Mr. Ma did not mention the disappearance issue in the movie, but mainly mentioned philanthropy related to education. Based on his background as an English teacher before the founding of Alibaba Group, he told the 100 award-winning teachers of the foundation that he intends to 'focus more on philanthropy in the future.' In addition, the Alibaba Group acknowledged that the credibility of this movie was genuine.

The news that Mr. Ma has reappeared in public seems to have been good news for investors, with Alibaba's share price skyrocketing 8.5% in the Hong Kong market and 5% in the US market.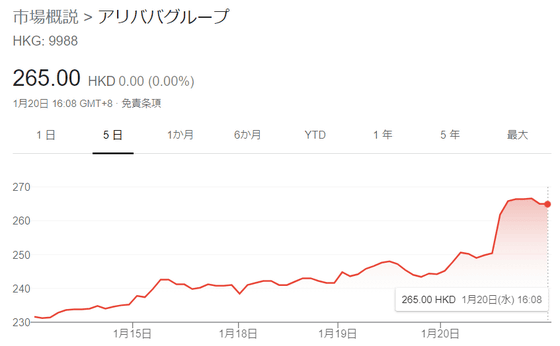 in Note, Posted by log1k_iy