Sony released the "VAIO" series which adopted the touch panel, it also corresponds to the PlayStation Network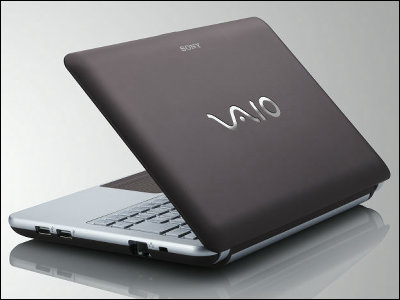 It became clear that Sony intends to release "VAIO" series compatible with PlayStation Network which adopted touch panel on liquid crystal display.

Apple may release a netbook with a touch screen in OctoberAlthough the story of being touched has been taken up, will it be the standard to mount a touch panel on a notebook computer in the future?

Details are as below.
Sony Promises Touchscreen VAIOs for Fall, PlayStation Network Support Coming

According to this article, Mr. Mike Abary, senior vice president of VAIO product marketing division of Sony, revealed that Sony intends to release VAIO equipped with a touch panel in fall in response to the interview.

This is because Microsoft's latest OS "Windows 7" released on October 22 supports operations using the touch panel, VAIO equipped with a touch panel to be newly released will be on PS3 and so on It corresponds to the adopted XMB (cross media bar) interface, and it becomes possible to download contents from PlayStation Network with one touch.

Although it is "possible" whether or not it will be possible to play games downloaded from the PlayStation Network with VAIO, we reveal that we will concentrate on content such as movies to the last.