Gal Mikoshi Photo Gallery 2009 1st ~ Girl Mikoshi Sortie ~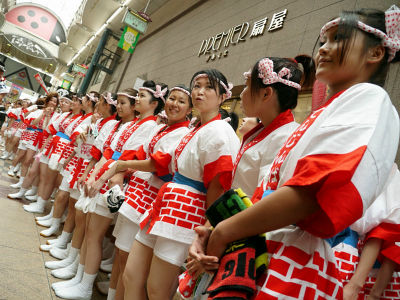 The girl who is the carrying agent of this time's girl mikoshi is 79 people in all, the weight per mussel is actually 200 kg, the age of the girl is 16 to 39 years old, It seems that a pair of strong men who are participating in this event are also mixed.

By the way, what is this girl mikoshi is? The official name is "Tenjin Festival Feminine Mikoshi", but it is one of Osaka's poems in summer that became known as "Gyarakikoshi" as it became famous. So thisTenjin Festival Gal MikoshiIt was held today from 12 o'clock Thursday, July 23, so we went caught sweaty.

First of all it is from the first bullet "Gal Mikoshi Outburst". The Osaka Tenmangu Shrine majo volunteer volunteers preceded the couple bridge north side of the Tenjinbashi staff intersection at Ogimachi, and then it became a feeling that the Gal Mikoshi No. 1 and 2 will depart. Appreciation is from the following.
This is Mikoshi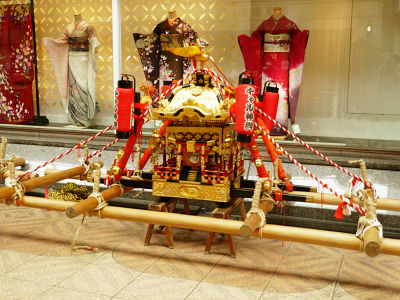 There are two in all. Probably the front is No. 1, behind it is No. 2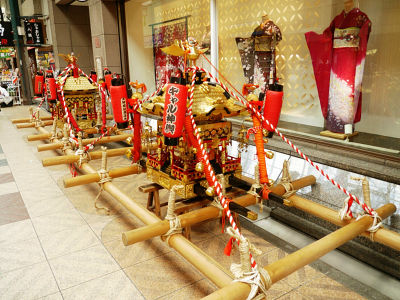 The departure time approached, a rope was set up.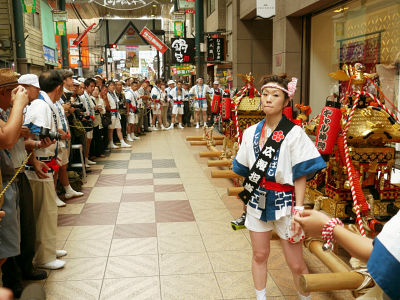 Finally the gals appear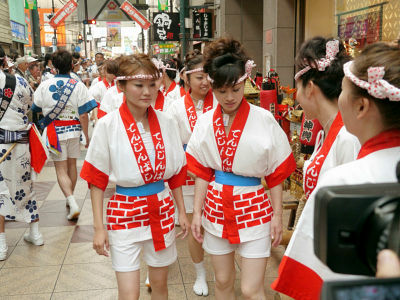 I will appear more and more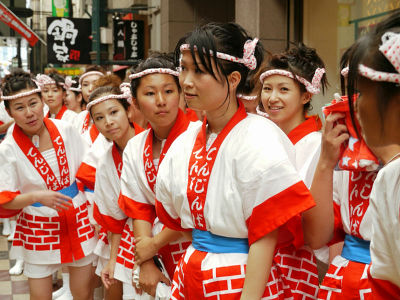 Sliding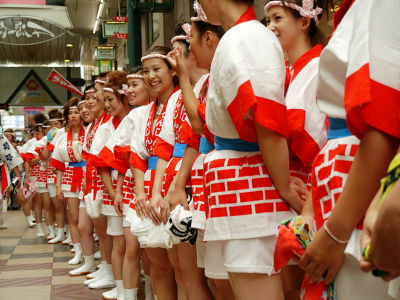 Alligator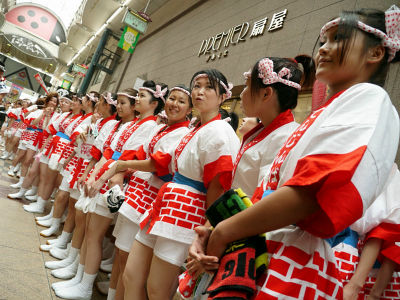 This girl was particularly popular among reporter photographers. Or rather, it was easy to shoot because we were at the front when we were lined up simply.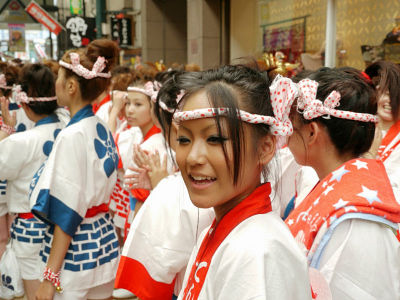 Osaka Tenmangu Shrine majo volunteer volunteer volunteer came over while I was doing that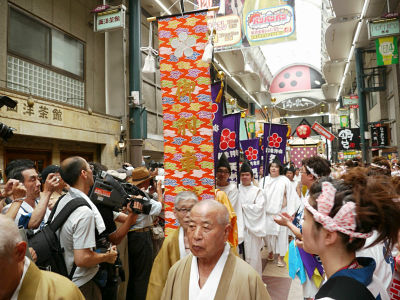 Looking at this, the gals are exciting and cheerfully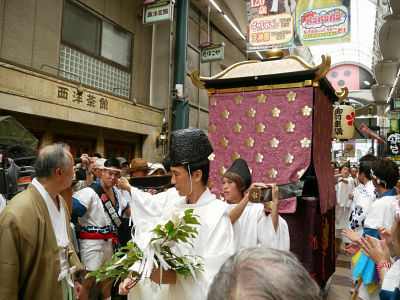 And finally I went to Gal Mikoshi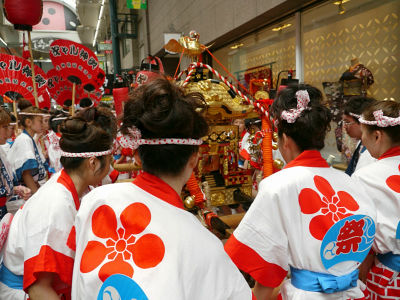 To prepare for lifting, place it on the placement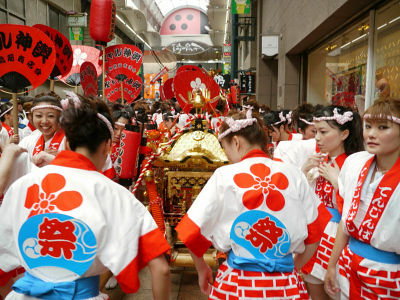 High-tension at a stretch across the street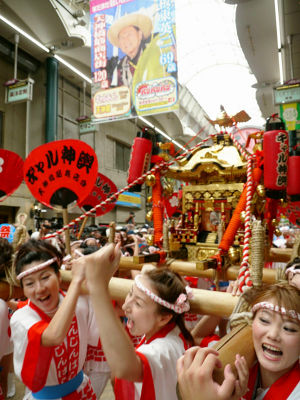 The scream is amazing, it 's powerful. Please see this movie article later.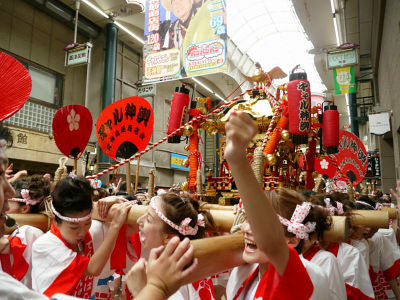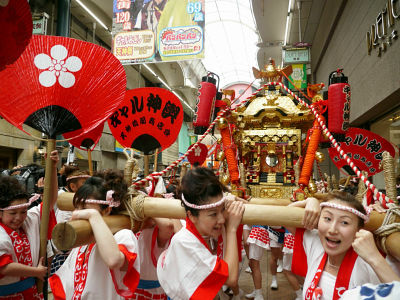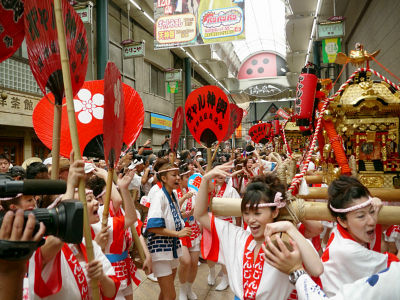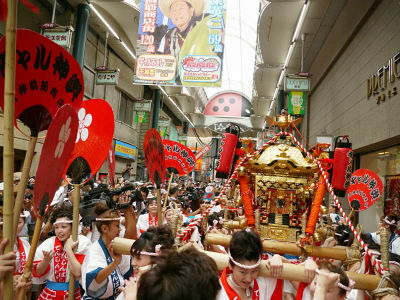 It takes a mikoshi higher and raises her breath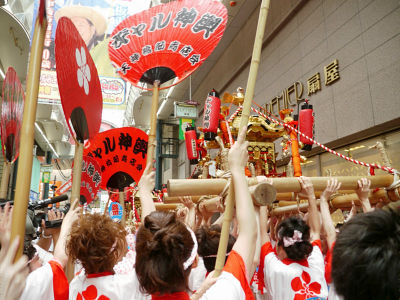 It will go through with a tremendous momentum, sortie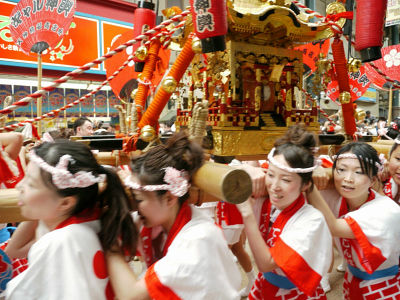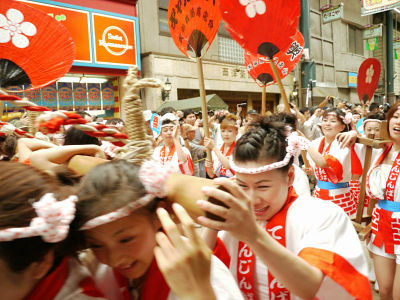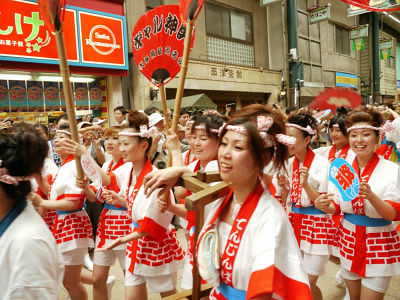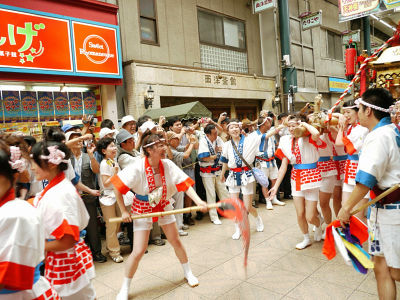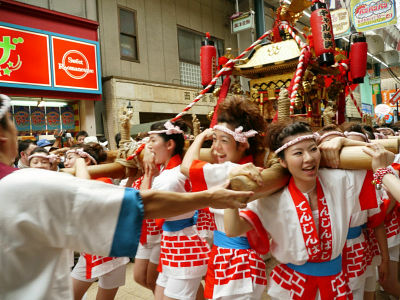 After this, it is supposed to go to Tenjinbashi 4-chome North, Tenjinbashi Muscle near JR Guard, JR Temma Station, Tenpo Middle, Tenjinbashi Muscle 6-chome, Heaven 6 Bonanza etc. in order.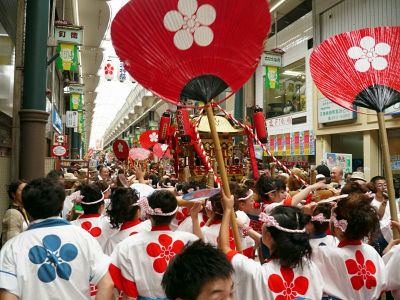 · Continued
The overwhelming power of the gal is fully opened, Tenjin Festival Gal Mikoshi Movie Gallery