Amateur World's largest model rocket made with hobby, succeeded in launch and collection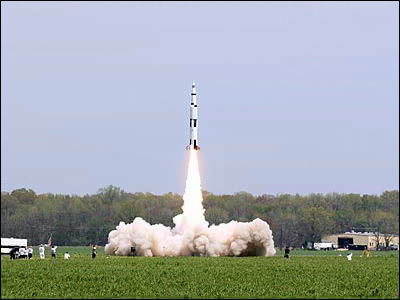 Model rocketIt is possible for anyone to launch it as long as you have permission, some of which are used for school education and club activities, but as expected it is a level that can not be imitated so easily.

This rocket which succeeded in the launch this timeNASASent humans to the moonSaturn V typeIt is made with a size of 1/10 of the size of a rocket made by an amateur with a height of 36 feet (about 11 meters), a weight of 1648 pounds (about 748 kilograms) and the largest size and weight in the world . It can be said that the huge aircraft rising with a terrible acceleration is exactly the best.

The picture of the actual rocket and the movie of the launch situation are as follows.
Record-Breaking Amateur Rocket Launch - A Scale Model of a Saturn V Launches in Maryland - Popular Mechanics

This rocket was produced by Steve Yves of the American rocket lovers group Maryland Delaware State Rocket Association. It took about two years to make it, and it told me that "If I had made nothing without thinking, I've come to the level that nobody has ever launched such a huge one in the world"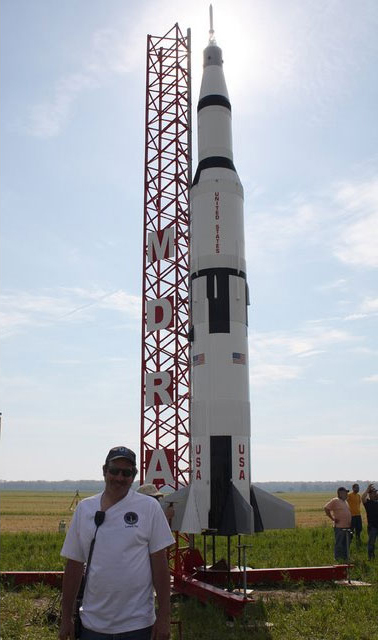 Aircraft with fiberglass stuck in a wooden framework cost $ 12 thousand (about 1.2 million yen) in production cost. In addition to this, it seems that it took $ 13,000 (roughly 1.3 million yen) to rocket fuel.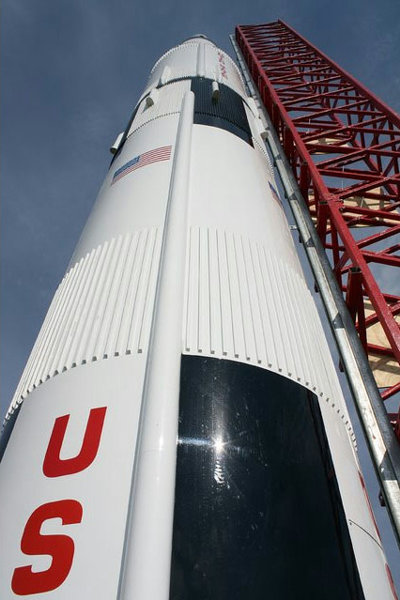 YouTube - Steve Eves' Saturn V Launch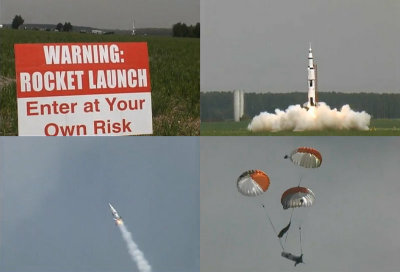 "Caution: Rocket launch"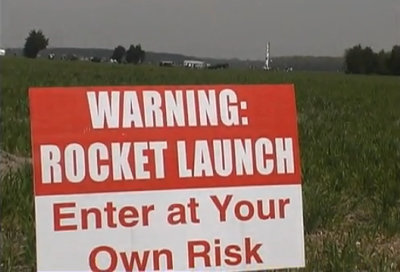 I will watch the launch from afar.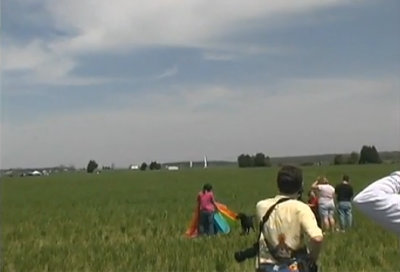 ignition. A total of nine powerful rocket thrusters lift up the aircraft along with roar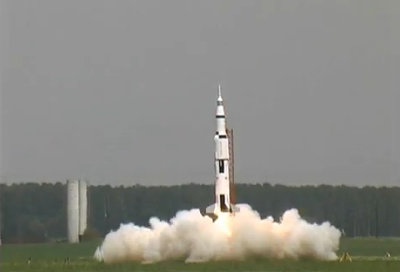 Rocket rising fast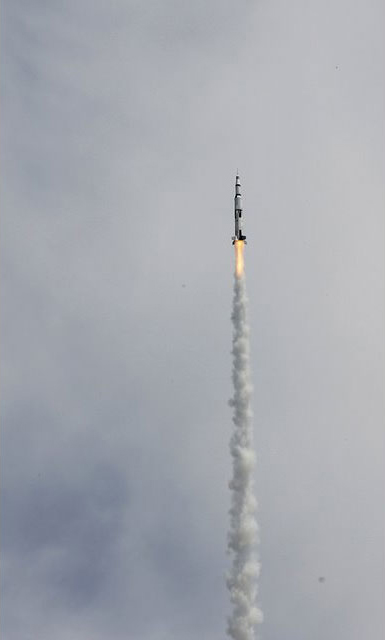 After 5 seconds injection, it reached an altitude of 4440 feet (about 1300 meters). Purge tip, expand parachute.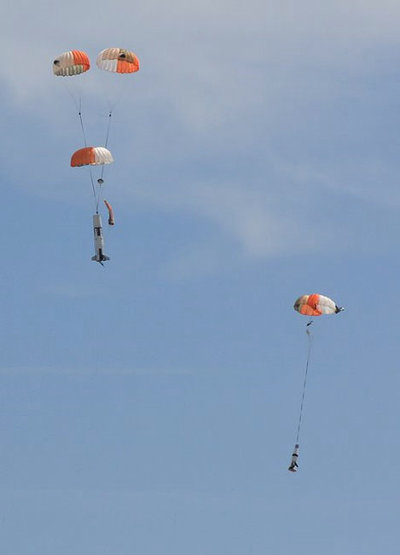 Let's land without collapsing by chance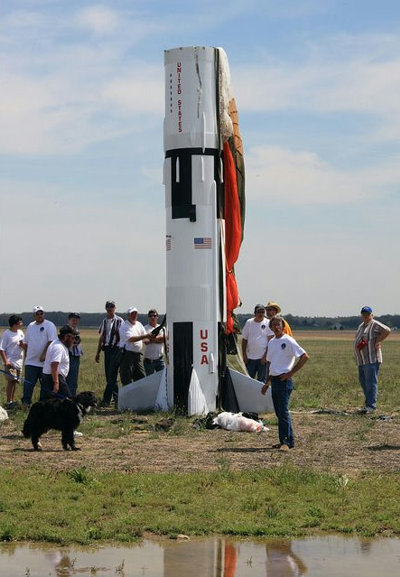 Following this record of the world's largest rocket successfully launched and recovered, NASA will exhibit this rocket next to the real Saturn V type at the space & amp; rocket center attached to the Marshall Space Flight Center in Alabama An offer is coming. Mr. Steve told the magazine's interview that he may be able to reassemble it and challenge for further recording, but he is hoping to exhibit and see everyone.
in Note, Posted by darkhorse_log