Refresh model of the low price mini-note "Aspire One" is on sale for 20,000 yen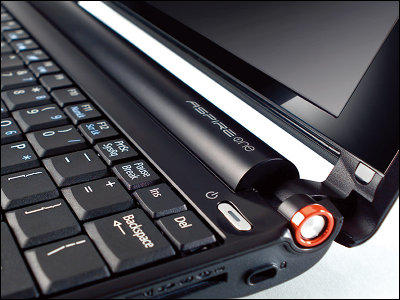 Acer's low price mini note "Aspire One"Has been sold as a refresh PC at the price of 20,000 yen.

It is not completely new but has become a product of "positioning like new", but it may be good news for those who want to get low price mini notes cheaply.

Details are as follows.
【Acer】 Refresh PC NTT-X Store

According to the NTT Group's online store "NTT-X Store", Acer's low-price mini-note "Aspire One" is sold as a refresh PC at 26,800 yen or 19,800 yen as of April 10 at 11:00 I will.

Refreshed personal computer is not a complete new article because it is a product repackaged after conducting inspection, verification and necessary repair according to manufacturer's returned product, but it is functionally similar to the new item . However, due to the nature of the product there are cases where there are some scratches, dirt, etc., manufacturer's warranty is 3 months.

Incidentally, the model that is being released this time uses 8.9 inch liquid crystal display equipped with Intel's Atom processor N270 (1.6 GHz), 1 GB memory, 160 GB HDD, WEB camera, etc."AOA-150" seriesIt is,The new item price is the lowest, about 34,800 yenTherefore, I think that cost performance is very high.