Microsoft opened an outlet site that sells cheap mouse, keyboard, WEB camera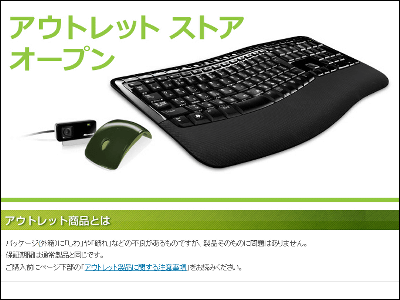 Microsoft has opened an outlet site for selling inexpensive computer peripherals such as mouse, keyboard, web camera, etc from our company today.

The warranty period etc of the product is the same as the ordinary one and a major price information site "Price .comThere is something that is being sold cheaper than the lowest price, so if you have something to worry about, you may want to check it.

Details are as below.
Microsoft Store Japan - outlet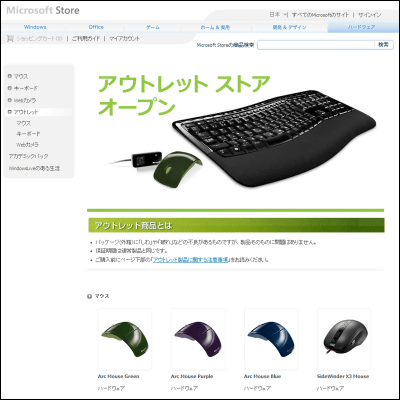 According to the newly opened outlet sales page of Microsoft, devices sold such as mouse, keyboard, and WEB camera have defects such as "wrinkle" and "tear" in the package (outer box), so that the products themselves He seems to have no problem. Also, the warranty period is the same as ordinary products.

In addition, it is necessary to pay attention to purchase because it is not accepting to select the state of the package or return / exchange due to defects.

A part of the mouse that is on sale at 14:45. It has already been sold out, but a major price information siteThe lowest price at "price .com" is 7842 yen"SideWinder X8 Mouse" was sold for 5281 yen.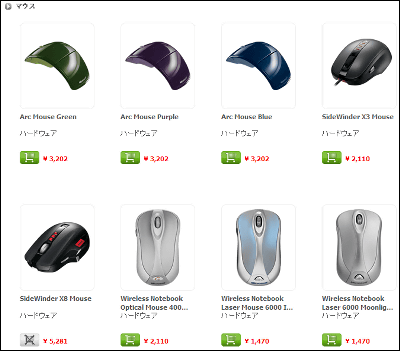 keyboard. Wireless Laser Desktop 7000 is 7381 yen for wireless. IncidentallyThe lowest price at "price .com" is 9434 yenis.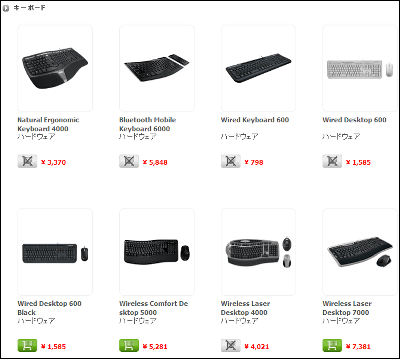 WEB camera. WEB camera "LifeCam Cinema" compatible with 720p HD shooting is 4137 yen ("Price .com" The lowest price is 5695 yen) Has become.