Finally 1 TB HDD squeeze 5000 yen with limited special price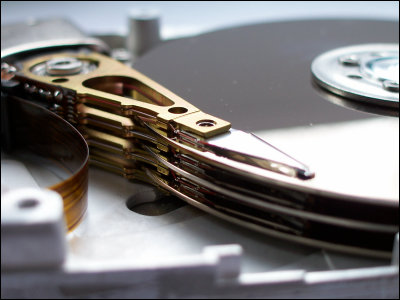 Last DecemberDivided 8000 yenAlthough it is 1 TB HDD telling at GIGAZINE, it became clear that it finally divided 5000 yen.

Unfortunately, because it is a limited bargain, it is not constantly dividing 5000 yen, but people who are in an environment where you can buy it might be a good idea to consider purchasing at this opportunity.

Details are as below.
Store information T - ZONE PC DIY SHOP

Personal computer parts special store in Akihabara "T-ZONEAccording to the official page of today, on January 21st (Sat), it is said that Western Digital's 1TB Serial ATA connection type HDD "WD10EADS" equipped with 32MB cache will be sold for only 15 units at 4980 yen .

By the way it's the usual price of "WD 10 EADS", but at a major price comparison site "price. Com"As of 0:00 on March 21, 7444 yenIt has become.

Also,Earth soft PC tuner "PT1" which can receive up to 4 channels simultaneously for all digital broadcastingEven 3 consecutive holidays each day limited to 10 9980 yen is offered at 10,990 yen so if you purchase HDD on Saturday and purchase PT1 on Sunday it is also possible to arrange the recording environment of the digital broadcast during the consecutive holidays It seems to be.