TAF2009: More speed, more actions! HD re-mastered anime "DRAGON BALL Kai"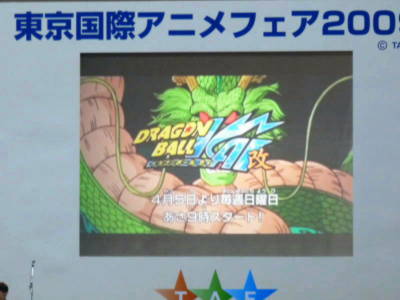 While Hollywood movie "DRAGONBALL EVOLUTION" is screened in Japan, the original anime is now on the renovation. This update won't be any kind of quick modifications. The whole video will be re-mastered in HD format and completely re-dubbed with the original cast. Some revised action sequences will also be added to the anime.

In Tokyo International Anime Fair 2009, the special event titled "Worldwide Japanese Anime - Return of DRAGON BALL!" held to promote this time-honored and refurnished anime. There was a live performance of theme songs by a male duo "Dragon Soul" and a talk show of starring main casts.

Read on for detail.

Special stage entrance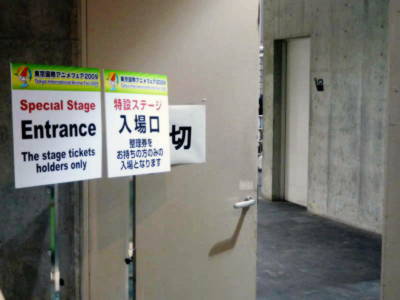 The que extends up the stair. The event was really heating up.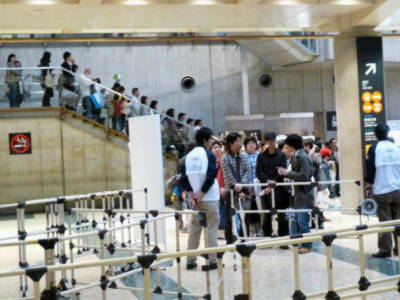 The event began with almost to capacity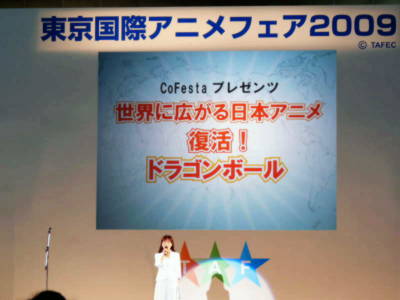 It sold 350 million copies and aired in over 40 countries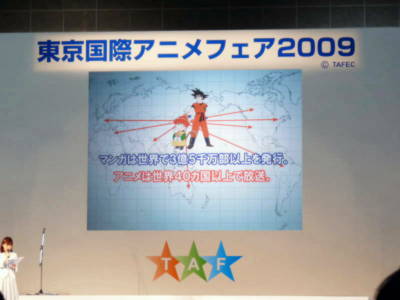 Promoting Dragonball Kai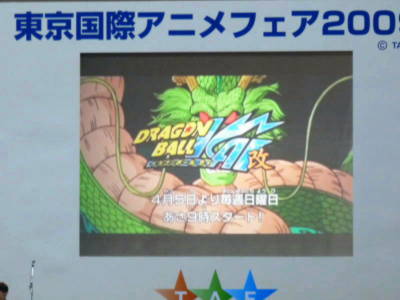 Goku watching over the event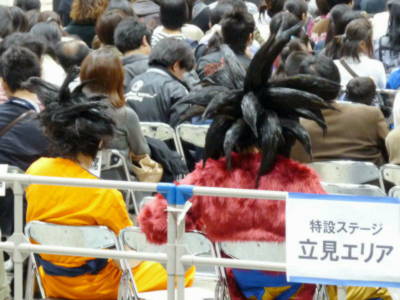 Live performance by Dragon Soul


Takayoshi Tanimoto, vocal.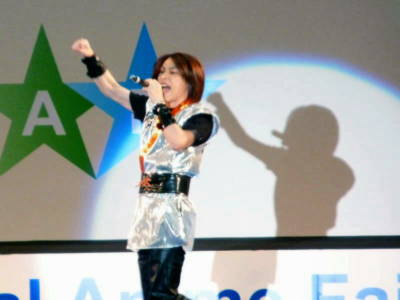 Costume with Shenron on back.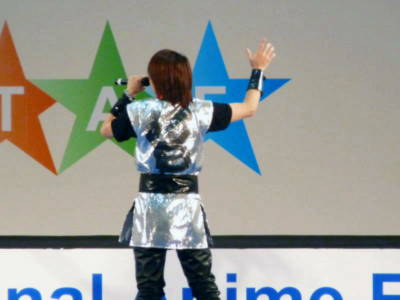 Takafumi Iwasaki, guitar. Look at the dragon decoration on his guitar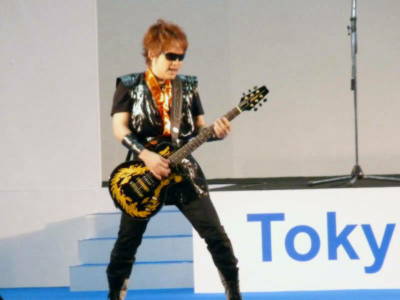 Talk show by voice actors. Goku's voice opened the show.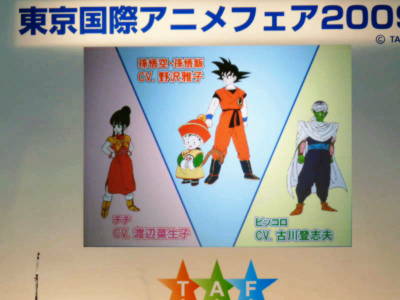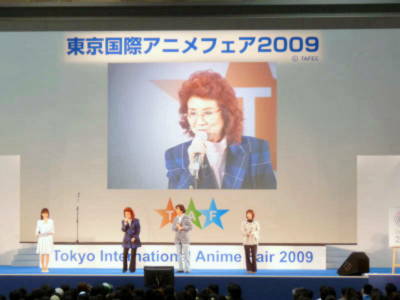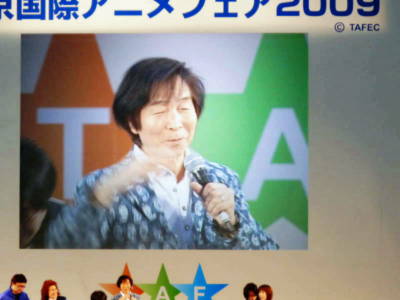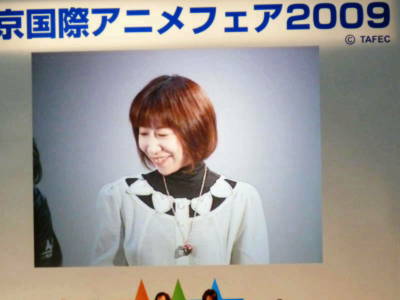 Not only the image, sounds and voices were also totally renewed. The whole voice was re-dubbed by original voice actors. Nearly twenty years has passed since the last time, but their voices seems not aged a bit.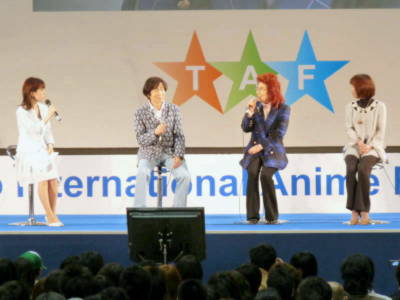 By the way, to the question "What would you wish if you could gather all seven Dragon Balls?", actors responded like this;
Masako Nozawa; "As a Masako Nozawa, not Goku, I want my own theater since I run my drama group"

Toshio Furukawa; "I wish all visitors today much happineess. Personally I want to win the lottery"

Naoko Watanabe; "I know it's greedy, but I want a regular role on some TV program"

Don't you think these answers shows their characteristics?

The event also had a screening of "DRAGON BALL EVOLUTION" trailer. The original actors, who don't take part in Japanese-dubbed version, seemed to enjoy the difference from the original anime.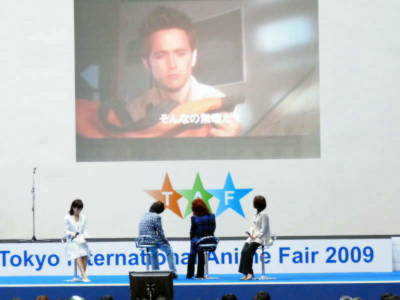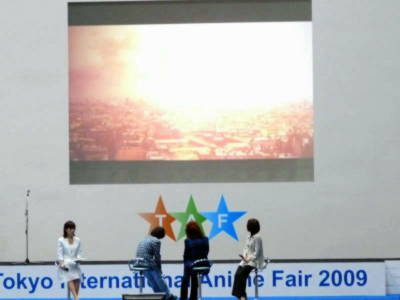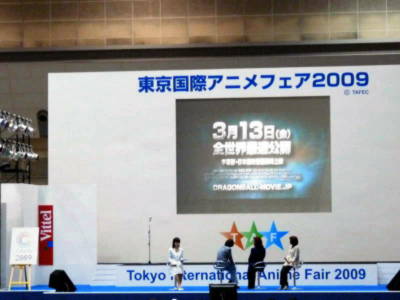 The trailer of Bandai Namco Games' PSP game "DRAGON BALL EVOLUTION"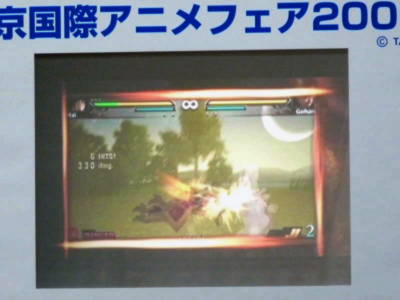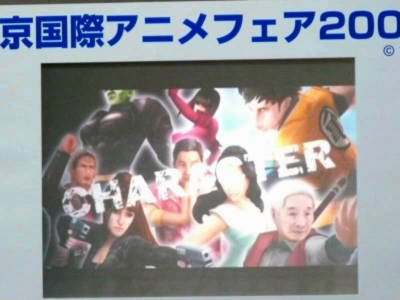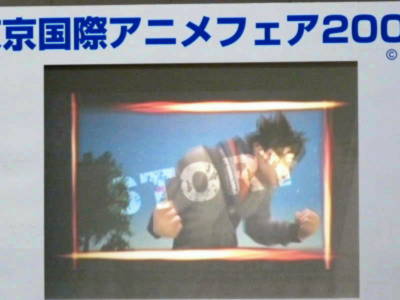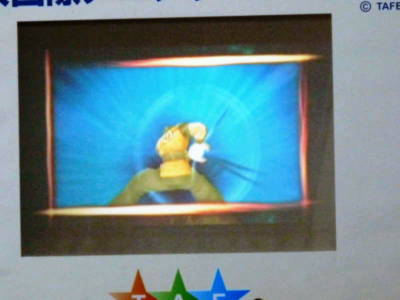 Ending Theme was sung by Dragon Soul. The title "Yeah! Break! Care! Break!" is pronounced "Yaburekabure", meaning "desperately". It's rhythmic and catchy.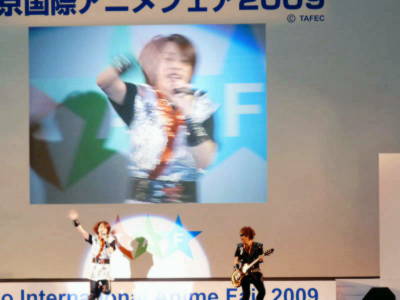 That's all for the talk show.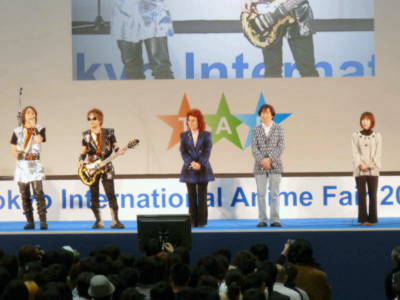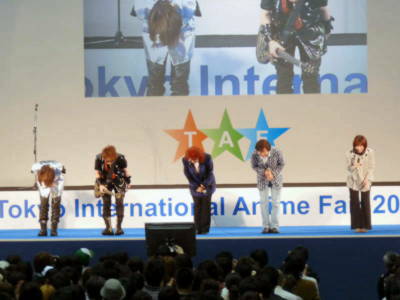 Dramas and anime adaptions of Japanese comics like "Nodame Cantabile", "Honey and Clover" and such are also presented.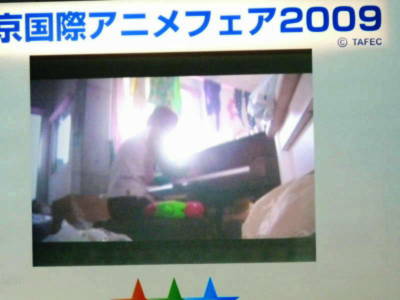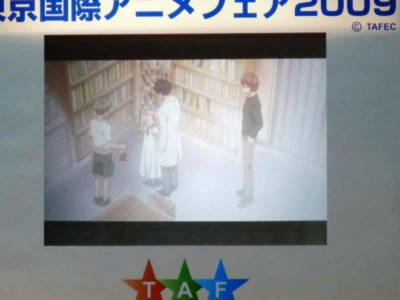 Related Post:
Not just a rerun! 20th Anniversary broadcasting of "Dragonball Z" starts this April - GIGAZINE

Cute, but definitely NOT Asian -High resolution pics of "DRAGONBALL EVOLUTION" came out - GIGAZINE

Obviously, Piccolo should be green -High Quality Costume of Piccolo from DRAGON BALL Z - GIGAZINE