How much 1.5 TB HDD squeezes 9000 yen with limited special price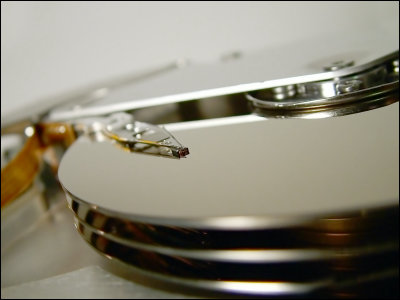 The other day at GIGAZINEThe price of HDD of 1TB divided by 7000 yenI told you that this time it was revealed that 1.5 TB HDD will cut 9000 yen with limited special price.

Although it is a limited bargain to the last, it is not constantly dividing 9000 yen, but it may be good news for those who want to obtain a large capacity HDD cheaply anyway.

Details are as below.
Tsukumo 12 Store - Bargain Information - | 12th Store Renewal Open Sale

According to the official page of "Tsukumo 12 store" in Akihabara at the computer parts specialty shop "TSUKUMO" group, it seems that renewal open sale is taking place from June 12 (Fri) to 14 (Sun) .

And on Saturday the 13th and Sunday the 14th, Samsung's 1.5TB HDD "HD 154UI" will be sold for 8999 yen. Both days, the offer is limited to 10 units, and you can purchase only one person per person.

In addition, because it is said that 10 Hitachi 1 TB model HDD "HDP 721010 SLA 360" will be offered at the limit of 5999 yen, there seems to be opportunities for those who missed regret.

By the way it is the usual price of "HD 154 UI", but a major price comparison site "Price .comOkay.As of June 23 at 23:00, it is 10,488 yenIt has become.