Finally the region where analog broadcasting will prevail during the 2009 fiscal year is officially decided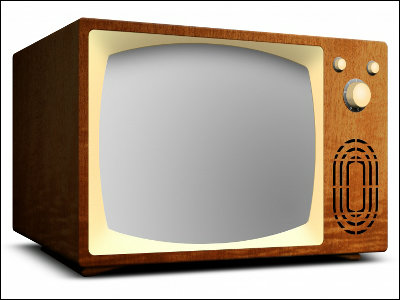 In order to fully confirm the influence caused by the termination of the analog broadcasting in order to make a complete transition to terrestrial digital broadcasting on July 24, 2011,Analog broadcasting will prematurely end in some areas during this fiscal yearWe informed you at GIGAZINE, but finally the region where the preceding termination finally was officially decided.

Details are as follows.
Ministry of Internal Affairs and Communications | Determination of "Analog broadcast termination rehearsal" implementation area

According to the announcement by the Ministry of Internal Affairs and Communications, it is said that the implementation area of ​​the analog broadcasting rehearsal was decided in Suzuki, Ishikawa Prefecture.

As a result of investigating the intention of cooperation on local broadcasting rehearsals to local public entities under the following conditions, it finally decided to Suzuki city, Ishikawa prefecture. In addition, Isuzawa Prefecture Suzu City is located at the cutting edge of the Noto Peninsula, with a population of 17,892 people, the number of households is 6578 households, and the cable television maintenance rate seems to be 100%.

This is Suzu City, Ishikawa Prefecture.

View Larger Map


1. It is desirable that the number of cover households of the relay stations to be implemented is about 10,000 households or less.
2. A region where the start time of digital broadcasting is before 2008 is desirable.
3. It is desirable that the number of channels being broadcast is 5 or more including 2 NHKs.
Four. It is desirable that reception outside the area and reception by other relay stations be less.
Five. It is desirable to have areas with few new problems or digital interference.
6. It is desirable that good access to the relay station to be implemented is good.
7. It is desirable that the super display device and the like can be installed in a building where relay stations to be implemented exist.
In addition, in rehearsing for the termination of analog broadcasting, in addition to working on confirming the receiving environment and receiving environment so that people living in the implementation area can digitize smoothly, in addition to about the termination method and termination timing of concrete analog broadcasting, We are planning to implement it with sufficient consultation with public entities.

Although the schedule for the start of rehearsal is not announced specifically, what exactly does the end of analog broadcasting have on it? Also, I will be wondering what kind of support will be provided to each household in improving the reception environment.
in Note, Posted by darkhorse_log