Asahi Beverages "Super Fiber Plus Vitamin C" tasting review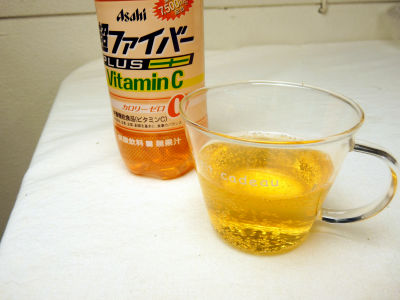 In the "Super Fiber" series which Asahi beverage has released for a while, "Super Fiber Plus Vitamin C" which plus vitamin C was added this time, so I bought it at a convenience store and tried drinking it.

Review from below.
Asahi Beverage | Product Information | Asahi Super Fiber

Calorie zero with 7500 mg dietary fiber.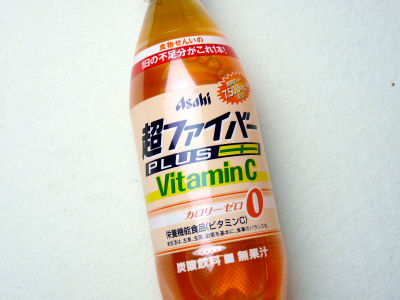 Simple cap.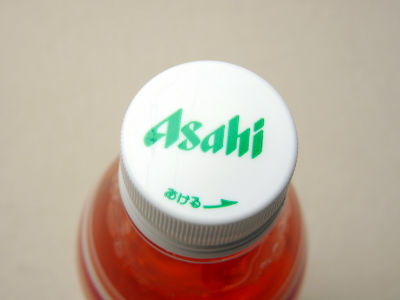 This one contains 40 to 240 mg of vitamin C and it seems to be 50 to 300% of the recommended dose per day. There seems to be a wide range ... ....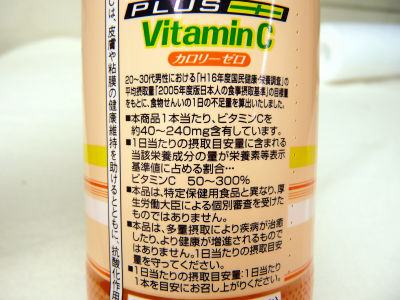 Energy per 100 ml is 0 kcal. It is calorie zero.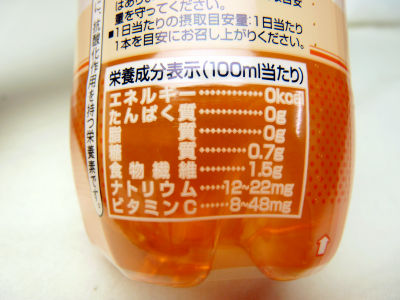 Raw material name.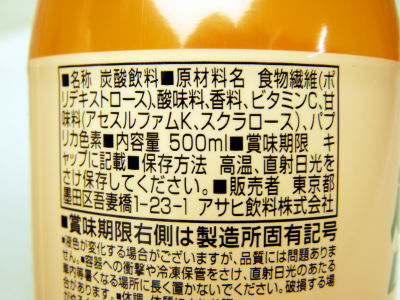 It used to be a nutritional drink before, but it is like sweet carbonated drink due to vitamin C, but it is somewhat sour and has a strange taste. In this case it may be better to have a little sweetness ... ....