I drank 'Wilkinson Tansan Lime' which is full of exhilaration with a refreshing lime scent and strong carbonation.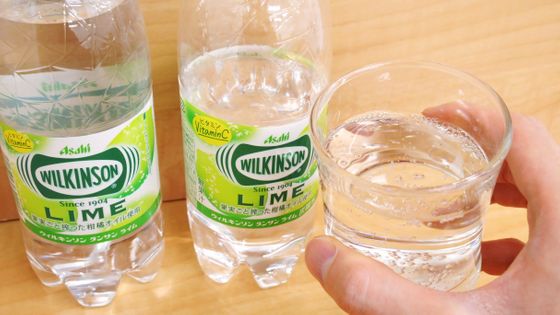 'Wilkinson Tansan Lime ' using citrus oil squeezed with fruits has appeared in the lineup of
'Wilkinson
', a popular carbonated water series of Asahi Soft Drinks, from December 14, 2021 (Tuesday). The strong carbonic acid with the scent of lime is perfect for refreshing in the morning, so I actually drank what kind of carbonated water it was.
'Wilkinson Tansan Lime' from the No. 1 carbonated water brand 'Wilkinson' will be released nationwide on December 14 | Company Information | Asahi Soft Drinks
https://www.asahiinryo.co.jp/company/newsrelease/2021/pick_1025.html
The package of 'Wilkinson Tansan Lime' looks like this. The content is 490 ml.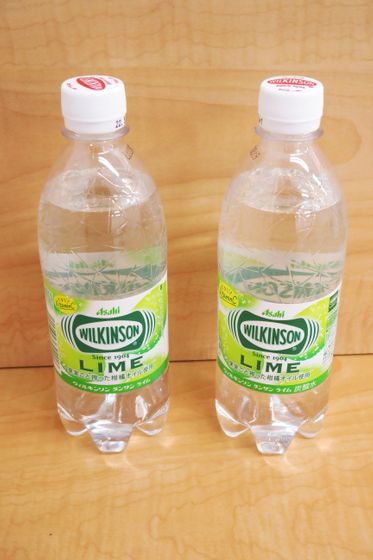 The label with lime bears the words 'vitamin C' and the words 'use citrus oil squeezed with the fruit'.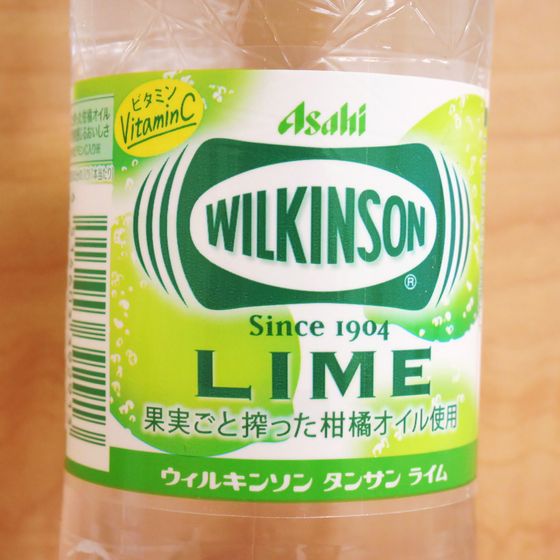 The raw materials are water, carbon dioxide, fragrance, acidulant, and vitamin C, and it seems that citrus oil is used but fruit juice is not used. Calories per 100 ml are 0 kcal, vitamin C is 7.5 to 19 mg, and the amount of vitamin C is 38.7 to 93.1 mg when converted to 490 ml per bottle.
The recommended daily intake of
vitamin C is 100 mg, which means that if you take one bottle, you can take more than one-third of the daily intake.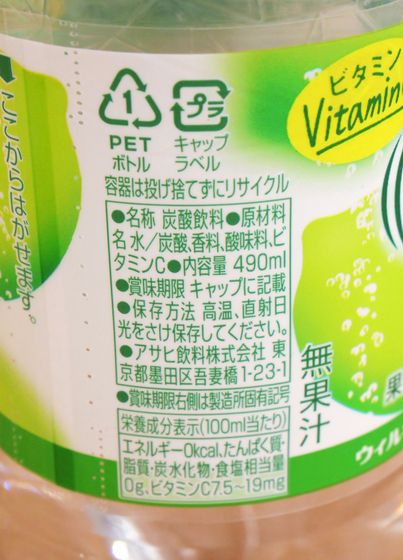 When you open the cap and bring your face closer, you can feel the refreshing scent of lime.



When I poured it into a glass, it foamed like Wilkinson with strong carbonation.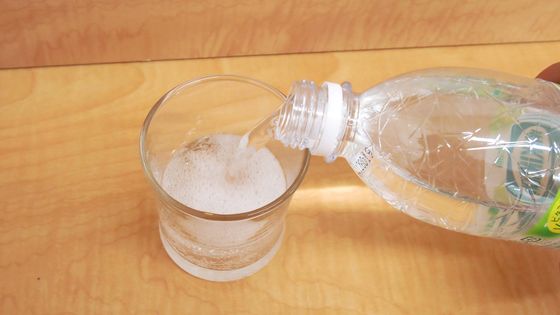 When I drank it immediately, the crackling and carbonic acid burst violently in my mouth, and the refreshing lime scent passed through my mouth and nose. No sweetness was felt at all, and only a slight citrus refreshing aroma remained afterwards, making it a refreshing carbonated drink that is perfect for refreshing.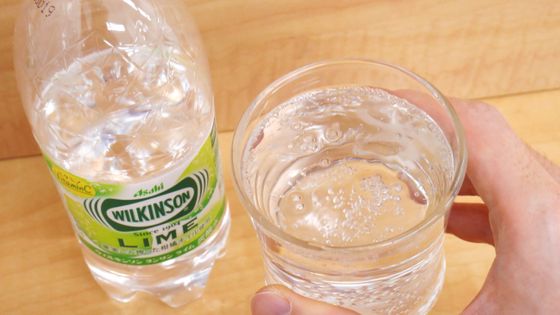 'Wilkinson Tansan Lime' will be available for purchase at retail stores nationwide from December 14, 2021 (Tuesday), and the suggested retail price is 108 yen including tax. You can also order from Amazon, and at the time of writing the article, it was 2040 yen (85 yen per one) for a set of 24 pieces.

Amazon | Asahi Soft Drinks 'Wilkinson Tansan' Lime 490ml x 24 | Wilkinson | Carbonated water mail order