AOU 2009: "Gouketu-ji Ichizoku - Senzo Kuyo" - The sequel of legendary fighting game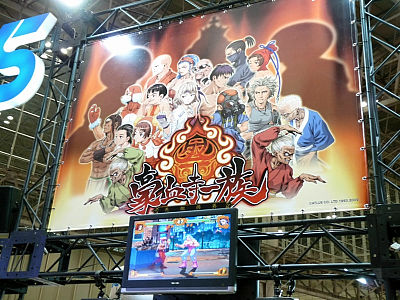 "The beldam beats, the aged flies and the baby turns into a dog" - We are Hardly able to explain what are the sentence trying to tell us, but it is the theme Atlas picked for their sequel to the legendary fighting game known for its verbosely-tasted view of the world, "Gouketsu-ji Ichizoku - Senzo Kuyo(Power Instinct - The Commemoration)"

The first "Gouketsu-ji" was brought to the world in 1993 and has a common background for the story. For example the characters appear in the game are all blood-related clans.

The thick and dark view of the world also brought a number of spinoffs and doujin stuffs. One of the most famous is the music video "Let's Go ONMYOUJI!", gained 1st rank on the long term most-viewed video on Nico Nico Douga, a Youtube-like video sharing website famous for sub-culture related contents in Japan.

And this time, Atlas decided to break it's twelve year long silence, make it alive again as an arcade game.

Read on for new characters and features.

Atlas booth.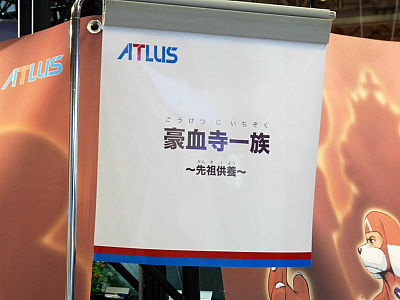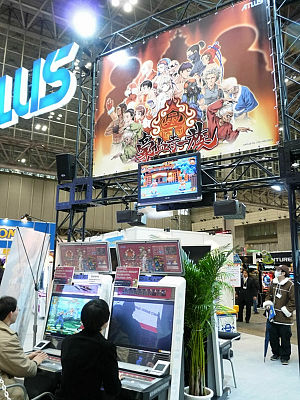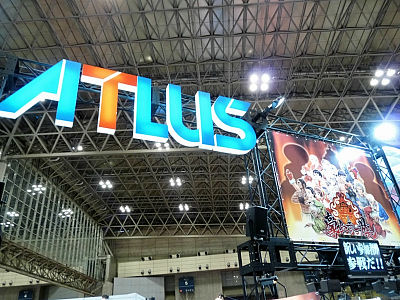 The flyer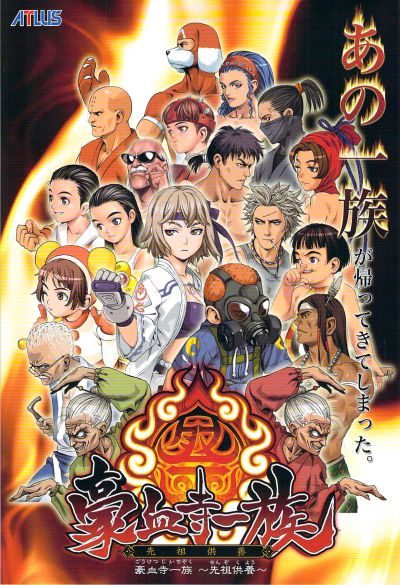 Two new characters and story introduction on back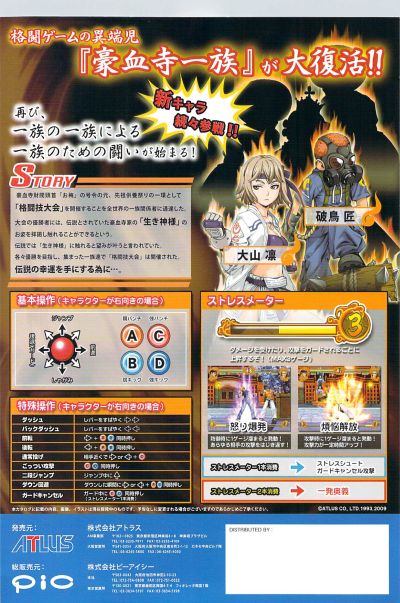 The playable demo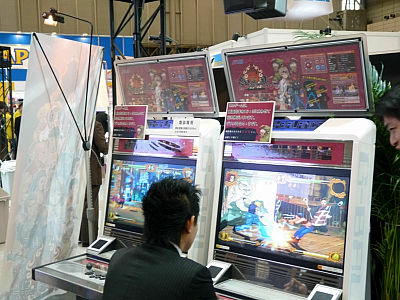 A tapestry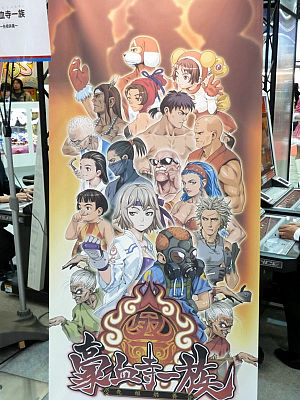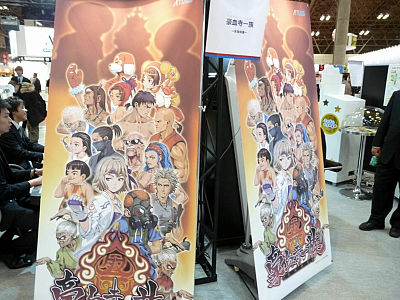 Saying "the product is 30% developed"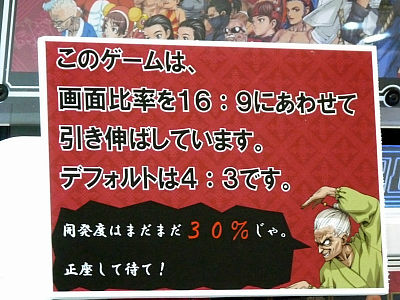 3 more characters scheduled to be added.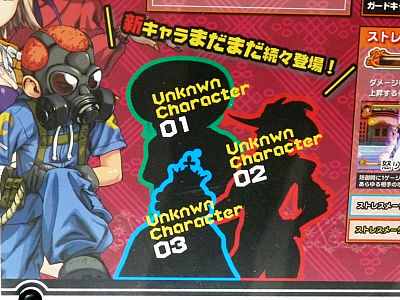 Key configurations table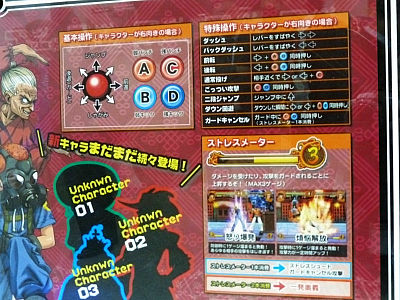 And here's the videos of a playable demo and promotion movie.
Videos of incredible Game Demos of "Goketsuji Ichizoku Senzo Kuyo" at AOU 2009 - GIGAZINE