Fighting game only for female characters sequel "Arcana Heart 2" play movie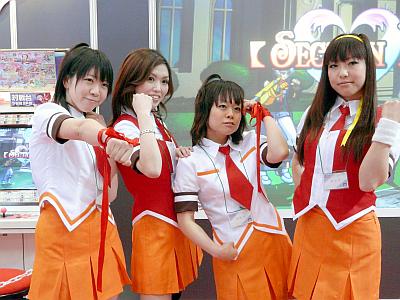 All characters are female fighting games "Arcana HeartContinuation of. A month after the previous work, a large amount of distortion of a large scale dimension was observed in the world which seemed to be in peace, and the saints gathered again.

As a characteristic system of the series, the pattern of the technique changes by selecting a spirit called "Arcana", this time there are about 300 combinations of characters and Arcana. A stand board is set up in the booth so that we can actually play.

Details are as below. EXAM booth, which stands outstanding with a huge signboard.



A brochure that you can get at the booth.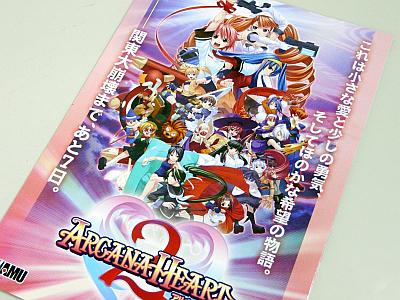 When it spreads it becomes a poster.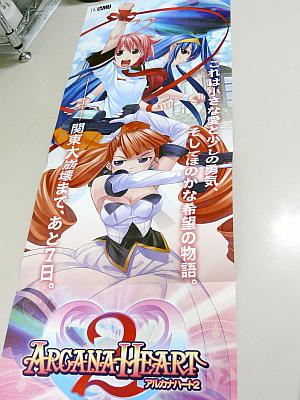 Play movie.


Arcana Heart 2 Official Site