Intel's explosive speed and ultra-high-end SSD with long lifetime to less than half price in a short time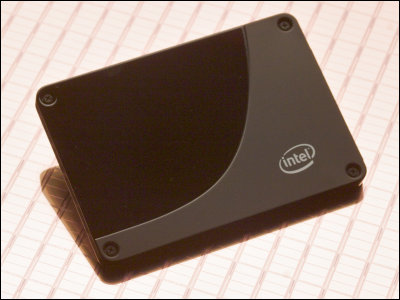 Previously at GIGAZINE Intel realized a maximum reading speed of 250 MB per second and a maximum writing speed of 170 MB per second and can continuously read and write data for three yearsUltra high-end SSD "X-25E Extreme SATA SSD"We informed you to release it, but it became clear that the price has fallen to less than half price in a short time.

Originally it is a model targeting servers, workstations, storage systems, etc. However, if you are willing to build a more stable and comfortable environment, you may want to purchase it.

Details are as follows.
Price .com - Intel X25-E Extreme SATA SSD SSDSA 2SH032G1 Price comparison

Major price comparison site "Price .comAccording to Intel's "X - 25E Extreme SATA SSD" as of February 1 18:50, it is sold for 42,266 yen.

The price fluctuation graph looks something like this. It falls at a stretch in late December and late January. IncidentallyPrice change historyAccording to the initial release of November was 80,800 yen, now it seems that it is less than half the price.