Maximum capacity as standard, 32GB SDHC memory card in less than a year with price one-fifth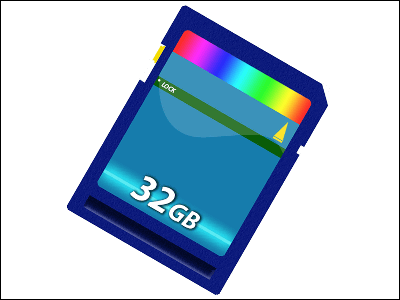 The SD memory card which had been able to expand the capacity to only 2 GB can be expanded even further "SDHC memory cardAlthough it is spreading in earnest, the 32GB model corresponding to the standard capacity of the standard of SDHC memory card finally began to collapse markedly.

It has fallen to 1/5 in less than a year, and I am surprised by the price decline of flash memory products.

Details are as follows.
Price .com - regardless of manufacturer SDHC memory card 32GB price comparison

Major price comparison site "Price .com"As of 18:00 on February 10, 32GB SDHC memory card is sold for 8580 yen.

The price fluctuation graph looks something like this. It is gradually falling.Price change historyWhen I looked at it, it was sold at 43 thousand yen as of April 1, 2008, and seems to have been particularly large movements in July and September.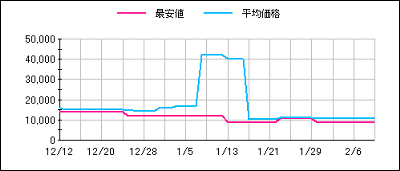 A 32 GBSDHC memory card "PF - DDRSDHC 32 G" of PhotoFast, which realized the maximum transfer rate of 22 MB per second, is also sold for 13,480 yen.

Price .com - PhotoFast PF - DDRSDHC 32G (32GB) Compare Prices