Intel releases inexpensive SSD "X25-V Value SATA SSD" that can be purchased at 12,000 yen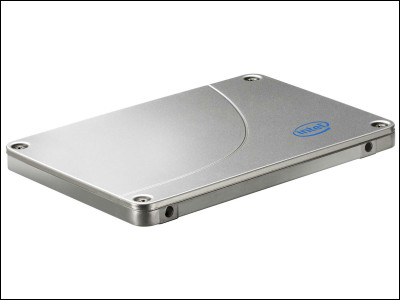 The other day the SSD maker OCZSSD "OCZ Onyx" that balances price to cut 10,000 yen and long lifeAlthough it announced, Intel which is known for positively releasing high-speed type SSD this time inexpensive SSD which can be bought at 12,000 yen "X25-V Value SATA SSDWe released the.

It is an ambitious model such as realizing a high reading speed despite being inexpensive.

Details are as below.
Intel Brings Affordable Solid-State Computing to Netbooks and Desktop PCs

According to this release, Intel has released a low-priced 2.5-inch SSD "X25-V Value SATA SSD" for netbooks and desktop PCs.

"X25-V Value SATA SSD" is a model equipped with 40 GB flash memory adopting the 32 nm process, the maximum reading speed is 170 MB per second, and the maximum writing speed is 35 MB per second. Also, the corresponding interface is Serial ATA.

The package looks something like this. The price to worry about is 125 dollars (about 11,300 yen), and a major price comparison site "Price .comAccording to Japan,As of March 17, 2010 at 12:30, in the case of the cheapest store, it is sold at 14,779 yenIt is being done.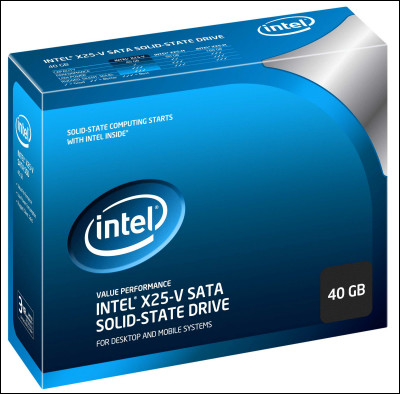 "OCZ Onyx"Achieves a maximum reading speed of 125 MB per second and a maximum writing speed of 70 MB per second, in addition to having a mean time to failure of 1.5 million hours, a 3-year warranty comes along, such as" X25-V Value Although it feels a bit expensive considering that it is better than SATA SSD, it may be good to consider it as one of the options because there are merits such as prohibiting data reading speed Hmm.