Eliminate pain in ear at landing, comfortable air travel with "Ear Press Equalizer"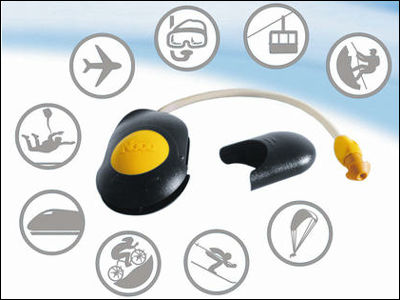 Although it seems that there are many people planning to take an airplane on homecoming and vacation from now on, during the year-end and New Year holidays, it is a pain of ears that comes to "twist" a little depressed air travel. thisAviation otitis mediaI found convenient goods that can easily solve the problem.

Details are as below.Pro-Idee United Kingdom - Ear Pressure Equalizer

Aviation otitis mediaOccurs when a pressure difference occurs inside and outside the eardrum due to a change in air pressure inside the cabin when the aircraft rises or falls. Sometimes I do not feel pain at all depending on the physical condition, weather conditions, flight situation, but I wonder if there are a lot of people who are afraid because they do not know whether it will hurt or hurt until reaching the destination. Especially when I descend, my eardrum is pushed inwards and the ear canal is closed, so my pain is severe, so it may be difficult to swallow a brimmed or yawn yawn.

This device which sucks the eardrum at such time and returns it to the correct position is named "Ear Pressure Equalizer". It is easy to understand if you imagine something like a syringe specialized for ears. Since the built-in safety valve adjusts the suction force, there is no worry of sucking too much and hurting your ears.

It weighs 45 grams, with a 2 year warranty and a price of 38.95 pounds (about 5200 yen) as small as a mobile phone. Earpiece of large, medium and small size is attached.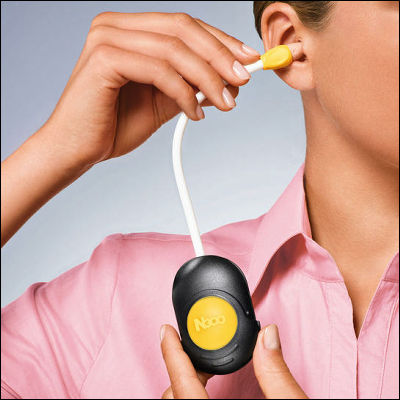 It is convenient not only for planes but also for climbing, skiing, ropeway and sky diving when your ears get sore.



Although it is said that it is not suitable for infants younger than 3 years old, infant's aerial otitis media is due to ear painCried outIt seems there is no need to worry. When you are on an airplane and feel the child's crying noisy, you may be able to spend calmly if you think that you are crying to vent the ears.
in Note, Posted by darkhorse_log