Domino Pizza for a limited time "Cheese Ristorante Truffle Tailored Beef Stew & Camembert Tailoring Raw Snake" Review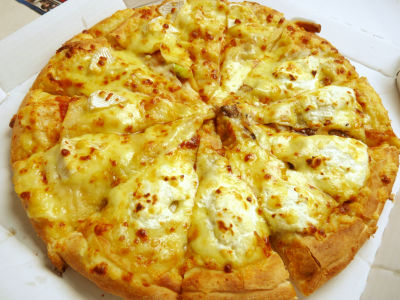 Limited luxury pizza "Cheese Ristrante" series from Domino Pizza was released. PreviouslyPizza packed with 4 cheeses and luxurious ingredientsHowever, this time it was two menus, "Beef stew truffled" and "Sawyer of camembert tailoring", and this time it was also a wonderful pizza filled with cheese.

Just because the half & half of the cheese ristorante combined with the "winter smile pack" and "cold mil crepe" was "winter's recommended set 1", I ordered this.

Review from below.
Delivery pizza Domino Pizza Cheese Ristrante

I received the pizza, but something is pasted in the box.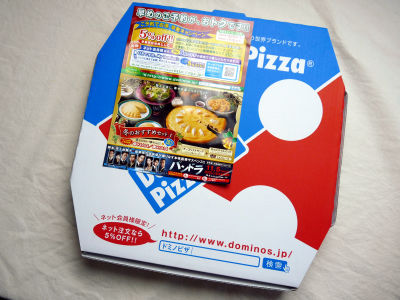 There seems to be a campaign that will be 5% off if you book earlier in the period from December 20 to January 12.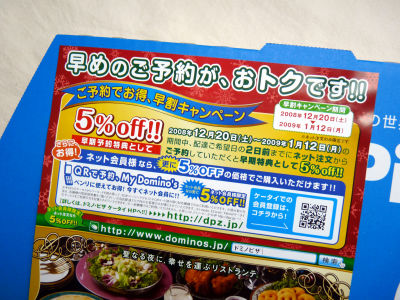 This is Half & Half of Cheese Ristorante.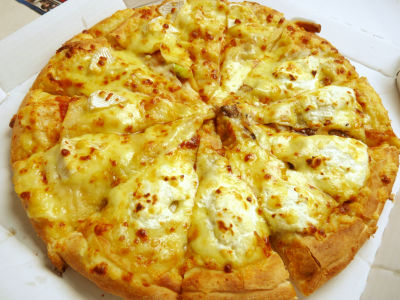 This side is "Saw the Camembert Tailor." Like crab cream croquette, creamy flavor that crumbled the crab's flavor. Tomato cream sauce, combined with rich Camembert cheese, you can taste pizza like mellow texture. Recommended for those who like crabs.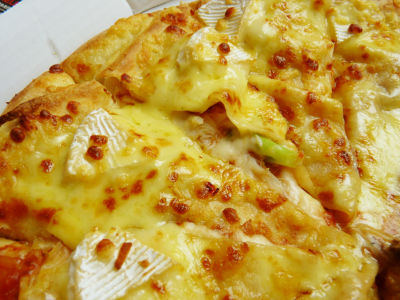 The other side is "truffled beef stew". With a pizza like sandwiching beef stew that has been cooked thoroughly and sandwiched with pizza dough and cheese, the taste of the rich demi-glace sauce of beef stew is entangled with cheese. Whipped cream cheese is completely melting and gives a mellow taste.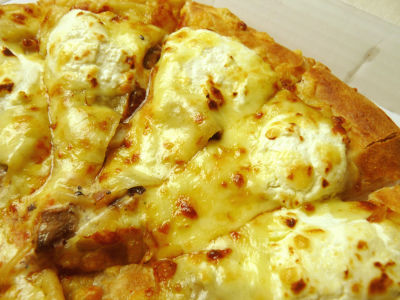 This is "winter smile pack" and "cool mil crepe".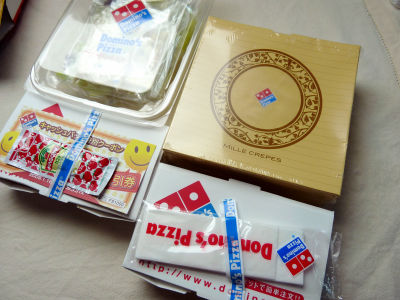 Smiley potato with creepy smile. Because it has almost no taste, ketchup is essential.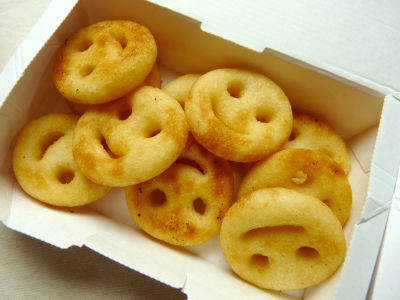 Juicy fried chicken. It is juicy but each piece is not so big, and the seasoning is a rich dumpling.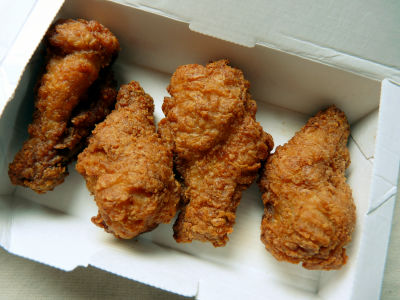 And Caesar salad. There are plenty of types that put croutons from after, but the vegetables themselves are also packed.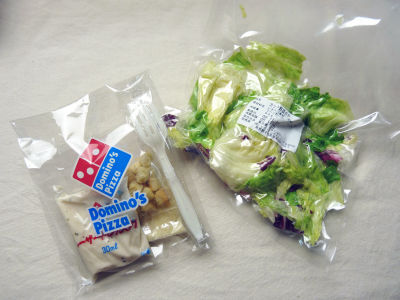 Completion packed up. It is an ordinary Caesar salad.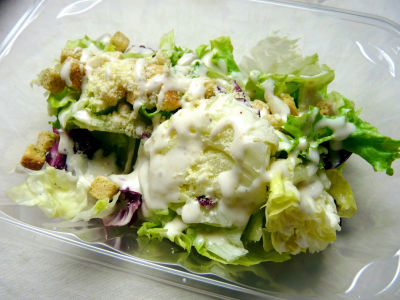 Cool drink of cool dessert crepe.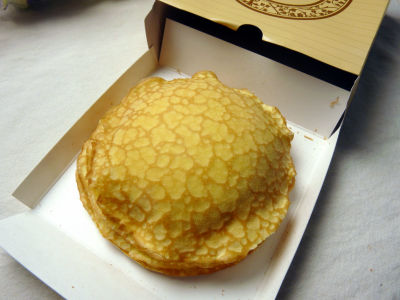 As it is frozen at the time of arrival, I will leave it for a moment.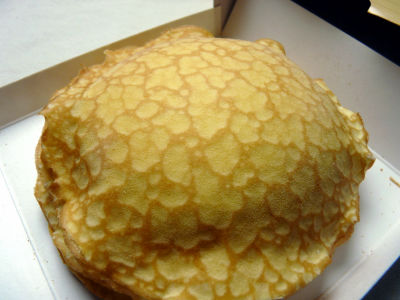 I cut it because it melted to a certain extent.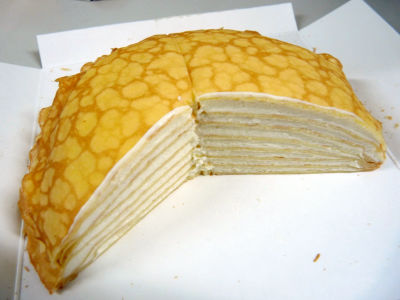 Crepe fabrics are overlapping in many layers, and cream is crammed in the meantime. It is a dish that you can taste the texture of fluffy crepes many times, it seems that it is roughly 3 to 4 servings, but you will want to prepare tea and to have it all alone.