I tried the Domino Pizza limited-time item 'Camembert Mille-feuille · Quattro' which enjoy 4 fragrance at a stroke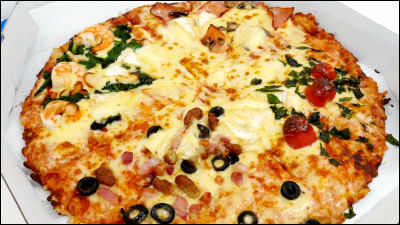 Limited time-limited pizza where domino pizza can enjoy 4 different scentsCamembert Mille-feuille · QuattroWe released on September 1, 2014. I tried eating the new Camembert Millefeuille and Quattro, which is perfect for the autumn of appetite.

Autumn of appetite also in Domino! A new delicious thirsty! | Delivery pizza domino pizza
http://www.dominos.jp/topics/140901_a.html

Pizza arrived.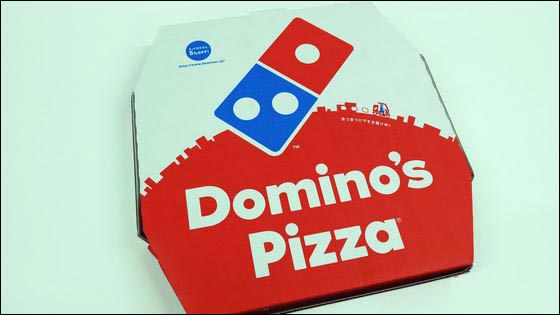 Colorful toppings when opening the box. Because it is "quattro", there are four kinds of toppings by quarter, so you can enjoy different tastes and scents at once.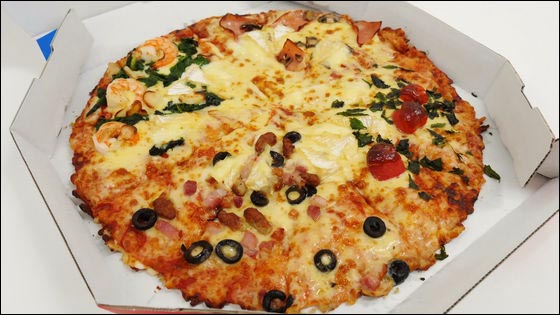 First of allTomato & Basil"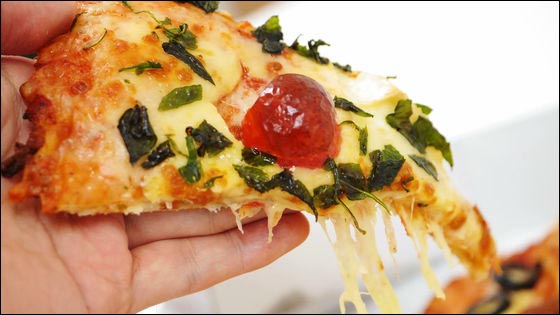 Cherry tomato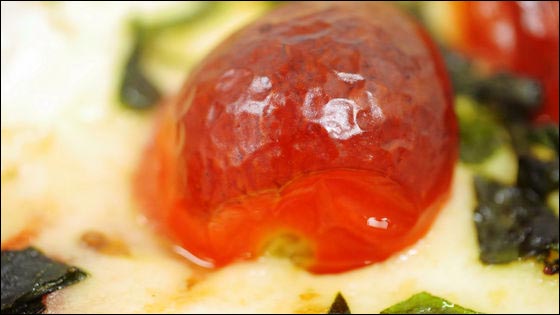 Basil cut to 1 cm size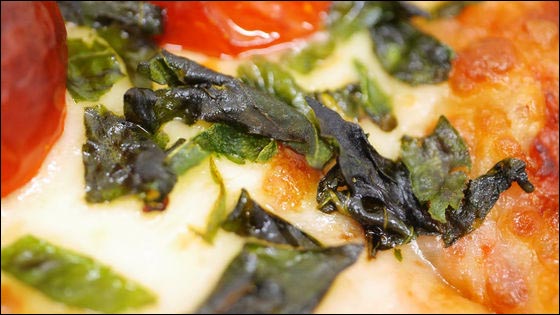 Camembert cheese on plenty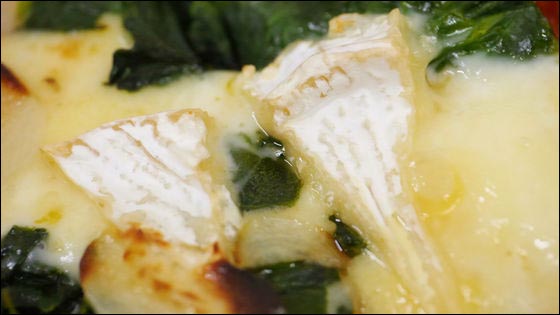 Camembert Mille-feuille Quattro is a structure with Camembert Mix cheese sandwiched between thin pizza fabrics called Ultra Crispie, based on tomato sauce.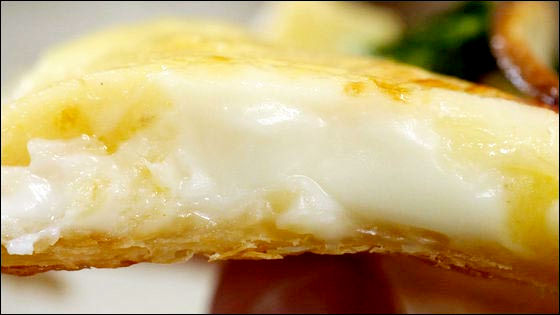 Creamy cheese sandwiched between camembert cheese and dough is very thick and it tastes firmly satisfied with cheese lovers.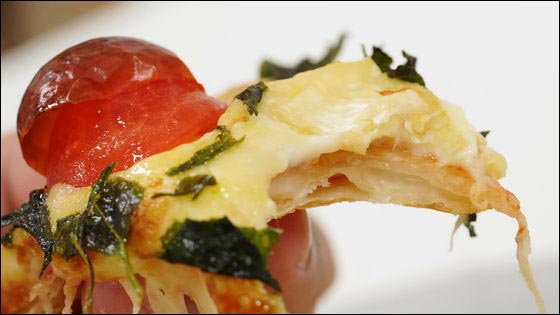 The sweetness of the juicy cherry tomato, as it is kept on eating, is in good contrast with the taste of camembert cheese. The aroma of large basil also works well.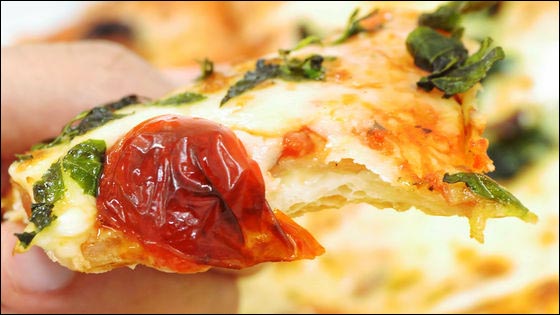 After enjoying moist and creamy cheese, you can enjoy the crispy feel unique to Ultra crispy fabric.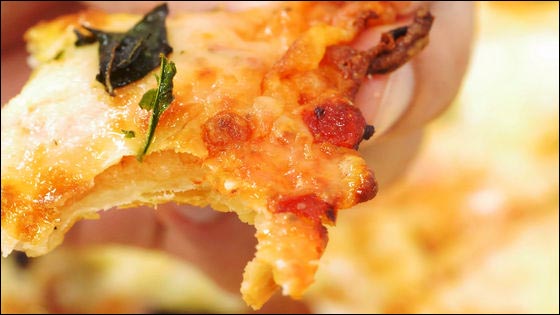 next"Ham & Mash"



Quite large roast ham



The mushrooms are moist.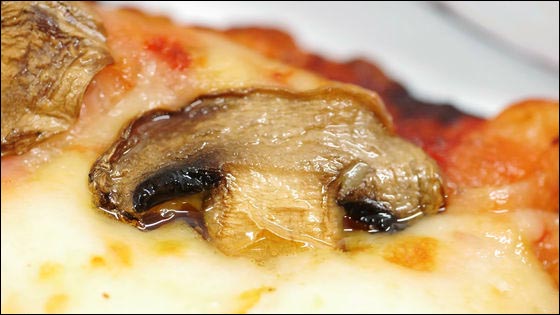 When it gets dragged with pakuri, roast ham's shoesiness stands out. Because of the taste of rich cheese and roast ham, mushrooms can not deny the feeling that it is a side effect of scenting.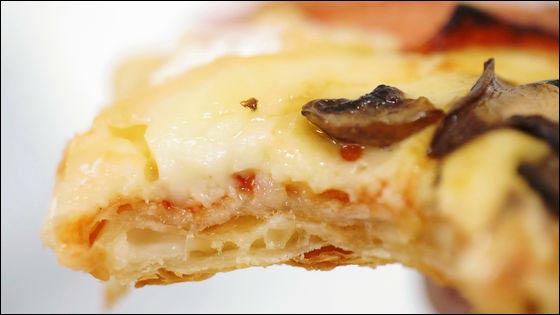 The third kind of topping is "Panchetta & olives"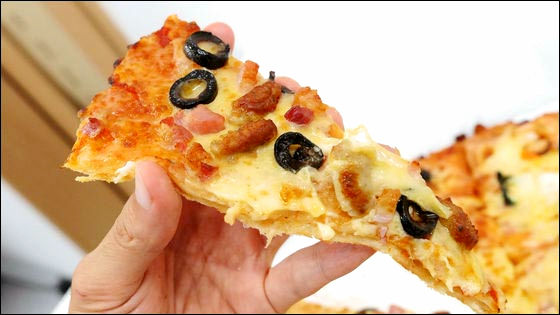 Black toppings with black eyes are black olives. The scent is quite strong.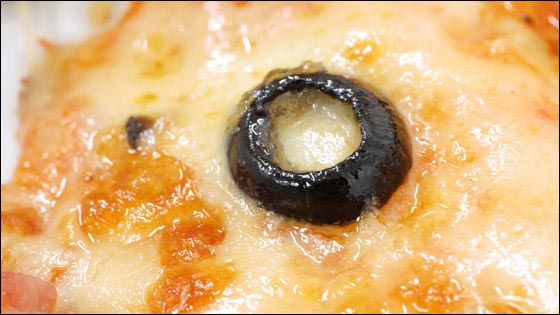 Italian sausage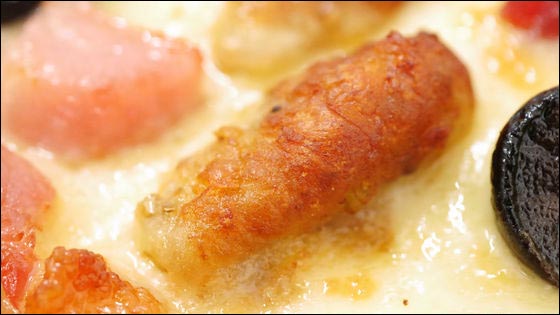 Pan cetta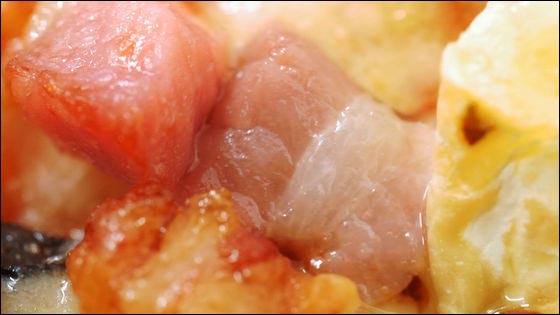 The scent of black olives spreads intensely in the mouth when it gargle, and the hit of the olive is harsh impact. In addition, Italian sausage with a good salinity and pancetta feels sweeter than acidity very well matches very well.



The end is "Shrimp and garlic"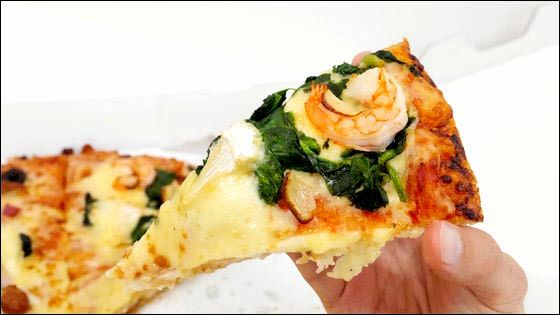 Large shrimp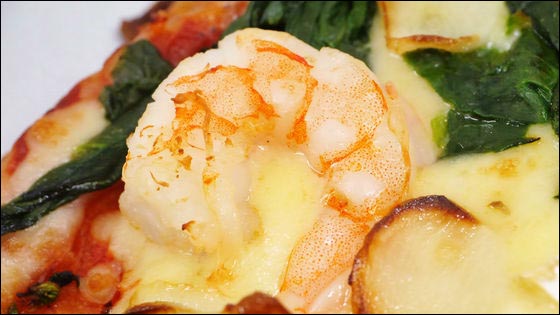 Plenty of garlic.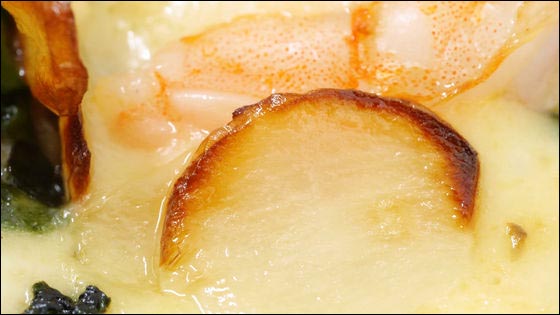 Spinach is bright green.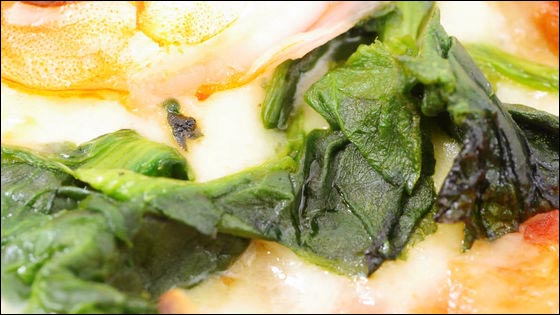 The fragrance of fragrant garlic is too strong when eating, and the spinach is completely defeated.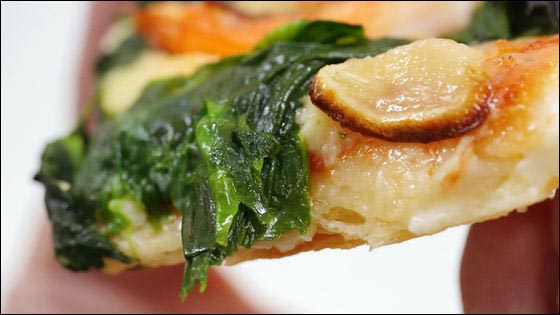 But the large shrimp is pre-made, it is enough to eat and meet, and it also goes well with Camembert cheese.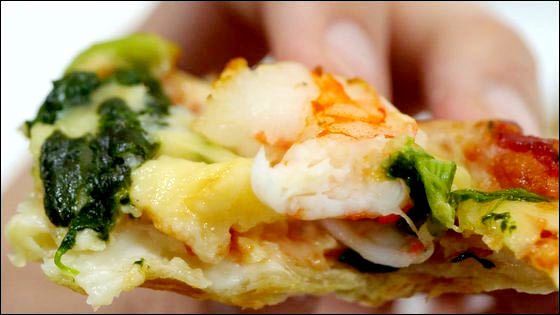 "Camembert Mille-feuille · Quattro" which can enjoy all four types of toppings at a stretch is a limited-time product until Monday, November 3, 2014 with M size of 2800 yen (tax excluded), L size of 3950 yen (tax not included) I will.