The victim shot the perpetrator who invaded the victim's home to rape again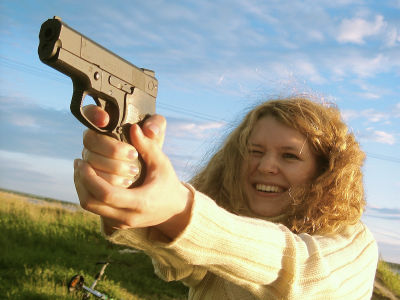 MissouriCape GirardThe man who invaded the house to rape again the woman who raped a few days ago was said to have been shot by the victim woman.

Thinking about what you were going to do, it is your own income ....

Details are as below.
STLtoday - Cops: Cape Girardeau woman kills man who returned to rape her second time

A 57 - year - old woman living in Cape Girard launched a shotgun towards the chest of Ronnie W. Preyer (47) who broke through the locked door and invaded the door, Preyer died.

Women told me that Preyer broke the windowpane of the basement last midnight on Saturday and invaded her. When she opened the doorstep what she was doing, she took punches on her face and took her to the bedroom and raped. The woman submitted the damage report to the police, and the broken window was repaired by the female husband.

Preyer again invades from the window of the basement at midnight Friday this Friday. The lady seemed to have watched TV in the room, but Preyer dropped the breaker and could not call the police by calling 911. To that end, hold the shotgun and wait in front of the door from the basement. At the moment Preyer came in with the door destroyed, I shot at him. While Preyer collapsed, she ran away and went to the neighbor's house and called the police.

The police arrived in about a minute or so and found a preyer running away while staggering from the victims' home. Preyer was delivered to the St. Francis clinic but died a few hours later.

Cape Girard 's H. Morley Swingle prosecutor commented that women will not be charged with any sin because it is legally justified to shoot intruders that have been illegally invaded.
in Note, Posted by logc_nt