The highway toll may be half price all day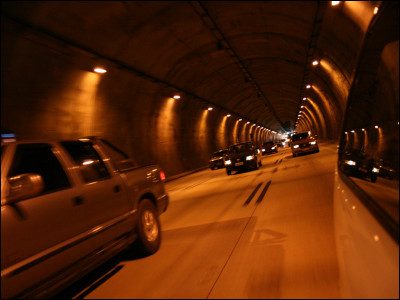 As a part of economic measures previously in GIGAZINE,The Ministry of Land, Infrastructure, Transport and Tourism decided to cut tolls on toll roads for one year and to partially halve tollsI told you that price cuts will be done further.

According to this, the toll fee for all day may be half price.

Details are as follows.
Asahi.com: High-speed fee, half-price plan rising "all day" government · ruling party - politics

According to the Asahi Shimbun news report, as a new economic measure launched by the government and the ruling party, it seems clear that a plan to make the toll fee of highway to half price regardless of weekday holiday is emerging.

This will be realized by using "reserve fund" of fiscal investment and loan special account in the first year and using "road specific funding source" which is surplus 4000 - 600 billion yen annually due to the reduction of public works cost from the next fiscal year onwards The price cut is done in a form that leads the province in advance, and economic measures are taken by lowering the distribution cost.

In addition, it is only ETC equipped vehicles that can receive the benefits of price cuts, and the Ministry of Land, Infrastructure and Transport will decide on the future implementation section. By the way, in urban areas such as Tomei and Maigami, price cuts are kept in a section for the avoidance of traffic jams, and in the capital high speed and Hanshin Express, another price reduction is considered.

Soaring gasolineFinally started price reductionBut will the number of consumers who go out by car in the excursion season will also increase as toll fee of the highway lowers?
in Note, Posted by darkhorse_log