Animation "Kite Liberator" to couple with "Kite Directors Cut Complete Edition"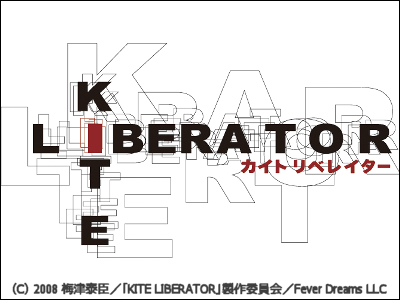 OVA "Kite Liberator (KITE LIBERATOR)"Includes the original design of" MEZZO - mezzo ", character design and" ending school girl GIRL 'S - HIGH "," Ikki Tousen Great Guardians "It is highly appreciated by precise drawing and sharp action depictionThere are creatorsYuzumi UmezuIs a work that served as an original, director, screenwriter, picture contest, director, character design, and drawing director.

This "Kite Liberator" is the previous edition of "Kite (A KITE)" director's cut complete version, along with SKY PerfecTV! It was decided to be coupled on PPV channel 'Sukachan'.

Details are as below.
"Kite Liberator" "Kite International Version Director's Complete Edition" Coupling broadcast decision!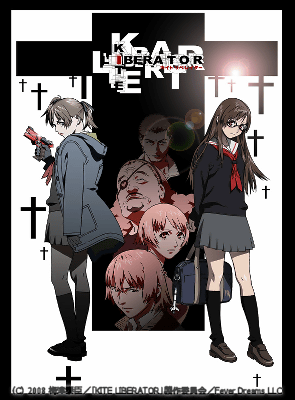 The broadcast date will be from 24th October (Friday) to 23rd (Thursday) and will be aired on SKY PerfecTV !, PPV (pay-per view) channel · SCHCHAN 160ch for 24 hours.

"Kite director's cut complete version" broadcasted this time is a Japanese edition of "A KITE INTERNATIONAL VERSION" which was re-edited and re-edited in English as a single volume of adult OVA "A KITE" which was originally released in two volumes. Dubbed version. Although the original "A KITE" is 18 forbidden, it has been changed to R - 15 (prohibited viewing under 15 years old) when re - edited as an international version.

About "Kite Liberator" it is the same as what was released as OVA, and it is R-15 work from the beginning.

The viewing fee is 420 yen (tax included) for "Kite Director's Cut complete version", 525 yen (tax included) for "Kite Liberator".

KITE Director's Cut Complete Edition: Animation: Sukachan

KITE LIBERATOR ~ Kite Liberator:: Anime: Sukachan
in Anime, Posted by logc_nt