Five ways to solve the problem of slow LAN speed + α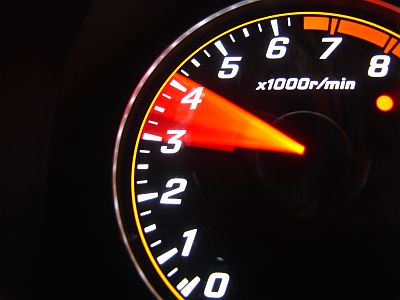 If you are using a laptop computer wireless LAN like wireless LAN is still more convenient and somewhat convenient, but suddenly the communication speed suddenly drops abnormally, until now you can see the net comfortably Although it could be done, there should be times when it is getting late as if something is clogged up and it is irritated.

How can we solve these problems?New York TimesSince there was such a question and answer on the page of, we tried listing solutions based on experience based on it.

Details are as below.
The solution is mainly as follows.

1: Restart
Stop the power supply of the wireless LAN router etc, wait for several minutes, and try resetting once. Since it is often solved by this, unexpectedly, let's try restarting the wireless LAN router first. Easy, easy, and effective. However, if you continue to stop the power for a long time, all of the settings may be reset and return to the initial setting, so please read the manual attached to the product carefully.

2: Update the firmware
If you say that it will be delayed even after rebooting, there is a possibility of some bug or failure, so go to the page of the manufacturer of the wireless LAN router or wireless LAN card you are using, search by your model name, find something new Let's check for firmware updates etc. Looking at the update history, there are quite a lot of things such as "Improvement of communication speed reduction in case of ~~" or "Improvement of speed degradation when long time use". Rebooting improves the speed, but if you think that the speed will fall again after several days, you better doubt it.

3: Radio waves are interfering
There may be something interfering, such as a cordless phone with the same radio frequency, a microwave oven, wireless speakers and headphones using the wireless, a wireless keyboard and mouse, etc. Therefore, try changing the location of the wireless LAN router and let's see the situation. Especially when the speed slowly declines after buying new home appliances and products, obviously the cause is that product, so there are times when it is improving to blatantly if you take a distance. The following article covers the case that a microwave oven was the culprit.

Suspected noise if wireless LAN speed is slow Slow wireless LAN with microwave - [Men's mobile goods] All About

4: Change the channel of the wireless LAN router
In the case of using the default setting as it is, there is a case that the channel of the wireless LAN router of the neighbor is the same, there seems to be a case that it is delayed because it is batting. Therefore, it may be improved by reading the instruction manual etc. and changing from the initial setting channel value to another channel value. For this, it is easy to understand the surrounding situation by using the following free software "NetStumbler".

NetStumbler.com
http://www.netstumbler.com/

On the following pages I found that the channel is actually batting, and wrote that speed changed when I changed it.

[Thinking] cause of wireless LAN slow

5: Infected with spyware, viruses, etc.
In some cases, there is a case where security is not maintained due to a trigger, allowing intrusion of spyware, viruses, Trojan horses, etc., and these malicious programs occupy communication. For example, I have been communicating with some server for a long time, downloading something, because it is being used as a stepping stone, I am doing something, or being sending a spam mail, most of the bandwidth Consuming, etc.

To check the current communication status, it is easy to use the following free software "TCP Monitor Plus". It is suspicious if you are communicating even though you are not doing anything.

OGA's Web Page

In these cases, needless to say, you can recover by removing the infection, so you can try using the following software.

How to use free spyware detection software "Spybot - Search & amp; Destroy" - GIGAZINE

How to use Free Spyware Removal Software "Ad-Aware 2007 Free" - GIGAZINE

Free anti-virus software "Dr.Web CureIt!" Unnecessary for installation - GIGAZINE

Free anti-virus software "AVG Anti-Virus Free Edition" Japanese version appeared - GIGAZINE

Free anti-virus software "Free installation" "ClamWin Portable" - GIGAZINE

The last one: The wireless LAN router is really broken
If speed does not improve whatever you do, it is one of the ways that you go to repair by daring. In fact, there were also cases such as that the wiring in the inside was burned with heat due to the use for a long time and the connection was defective, and the plug part was coming out. In the case that there is not enough attachment to repair, I think that it is "ant" to say frankly that it will make it a new wireless LAN router etc. on this machine.