"FULLMETAL ALCHEMIST", a new series of TV animation scheduled to start broadcasting in 2009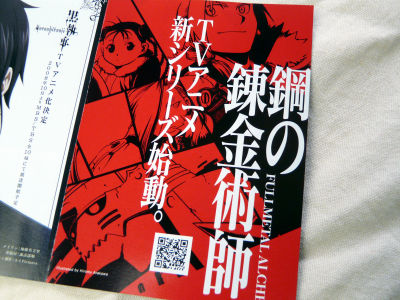 "Steel alchemist" (work / Hiromu Arakawa) which is serialized in the monthly boy's gangan is made again as a TV animation, it seems to be broadcast from 2009. This was clarified by 20 volumes released on August 22.

Details are as below.
This is "Tetsu Alchemist" released today, with 20 volumes. Animation new series start is announced in the belt.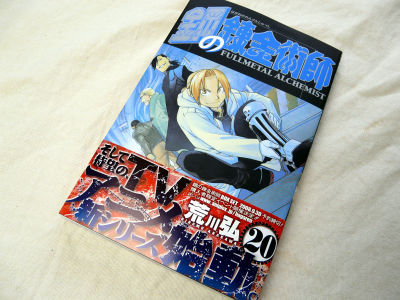 By the way, "Ed Mouth" which edited Edo as a commemoration of the release of 20 volumes has become a service for all applicants. By the way, the September issue of boys gang comes with Al Mouse Pad.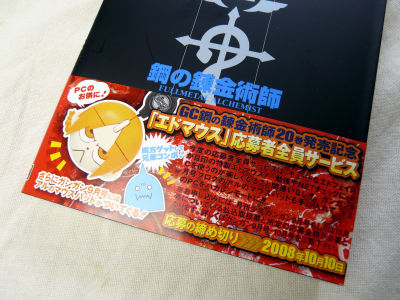 An announcement of a new series also to flyers inside.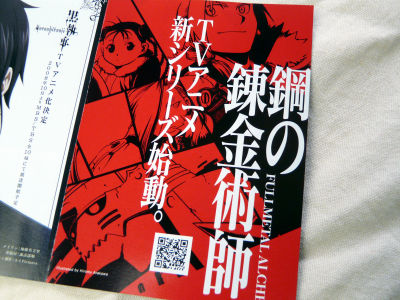 Next to that is "Black ButlerNotice that the broadcast will begin in October.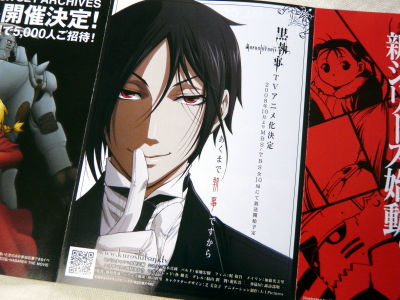 51 episodes of TV series broadcast in 2003, theatrical version released in the summer of 2005, premium collection OVA, TV series and OP theme / ED theme of the movie version, sound track, poster and theater version tickets official goods A replica of others was stuffed upFullmetal Alchemist BOX SET ARCHIVESThe reservation deadline for September 30th, release is January 28th 2009.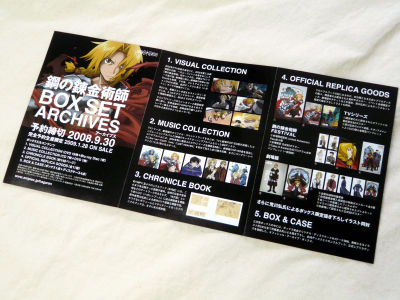 "FULLMETAL ALCHEMIST" has been converted to TV animation in all 51 episodes in 2003 as mentioned above, this time it will be the second TV animation, but as a highly credible TV story in MOON PHASE Miscellaneous "Contents original Re-animation with compliant story "" From April 2009 MBS · TBS series every Sunday from 17 o'clock broadcast "information is posted. Whether it is not to have a series in 2003 and to make a remake from the beginning, it is still not clear whether to resume in a form to conform to the original from the continuation of the previous series, or to take another form.

[Anime] Hiroshi Arakawa "Alchemist of Steel" TV Anime New Series Start! - MOON PHASE Miscellaneous
in Anime, Posted by logc_nt