2nd season of the anime "Nogizaka Haruka no Himitsu" in production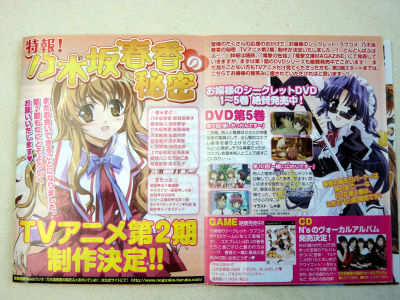 A second season was announced of "Nogizaka Haruka no Himitsu (The Secret of Haruka Nogizaka)", continuing the anime adaption of the popular light novel series aired between July and September 2008.

Read on for details and pics.
(Japanese)TV Anime Nogizaka Haruka no Himitsu

New titles of February by light novel label Dengeki Bunko.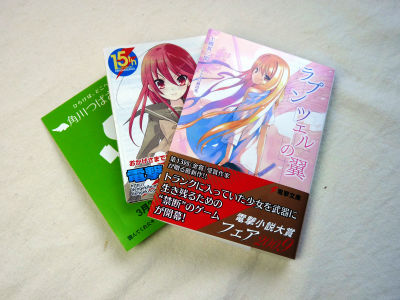 The flyer "Dengeki no Kanzume" is our resource. Cover illustration by Noizi Ito.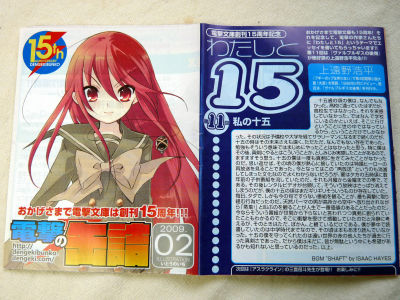 The second season of "Nogizaka Haruka no Himitsu" was reported as hot news. The first five DVDs of the anime's first season is on sale now, and the 6th and the last DVD would be out on Feb. 27th.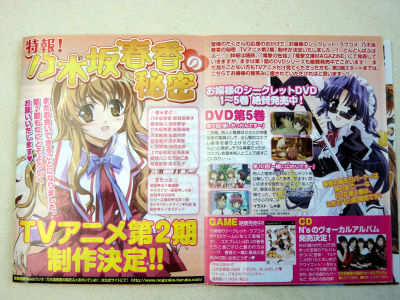 The whole flyer, full of colourful illustrations and informations treasured by light novel geeks.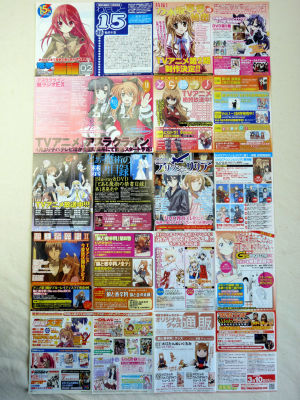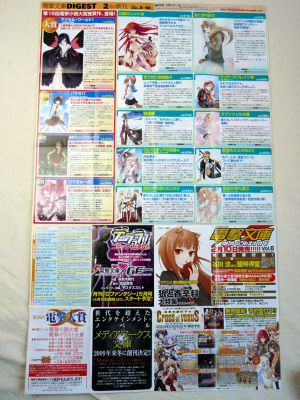 Anime adaption of "Asura Cryin'" will be aired from April.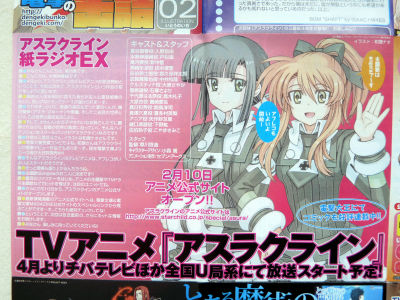 Second season of "Spice and Wolf" will start this summer.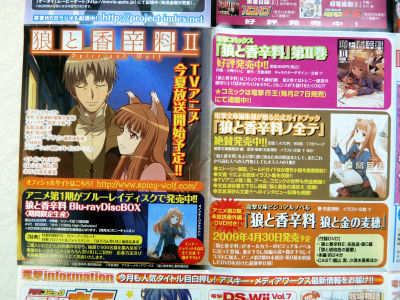 in Anime, Posted by logc_nt