Sony finally released "PlayTV" capable of recording digital broadcasting on PS3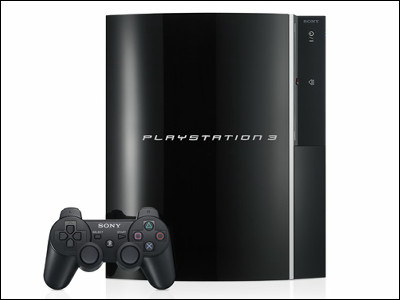 Previously at GIGAZINE, SonyThings that might release an external tuner that allows you to record and play digital broadcasts on PS3Although we talked about, we decided to officially release an external tuner at last until it got almost half a year behind the original schedule.

Details are as follows.
Sony's PlayTV PVR for Playstation 3 out 10th September 2008

According to this article, Sony said it officially decided to release the digital broadcasting tuner "PS" for PS3, which was planned to be released this March, from Europe on 10 September.

"PlayTV" is a USB external type tuner, in addition to being usable only by connecting to the usual antenna, copyright protection can not be applied to the program recorded on PS3 by "PlayTV". The price you care about is 60 pounds (about 13,000 yen).

In Europe, "DVB-T" is adopted as the standard of digital broadcasting, and because the standard is different from "ATSC" adopted by North America and "ISDB-T" adopted by Japan, it is different from Europe Although it seems that the thing of the release of "PlayTV" is not standing, after clearing the difference of communication standards,Review by B-CASWill it be sold in Japan if passing through?

Also, PS3It is possible to replace HDD by oneselfTherefore, it is possible to expect an activity as a recorder that can be replaced with a large capacity HDD, and can record gangs.