A ruined facility in Disney World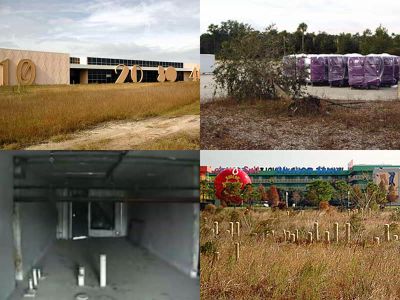 Disney Pop Century Resort in Walt Disney World Resort in Florida, USA. Here, it is designed with nostalgic things and old things as themes, classical years with images of the 1950 's and 1990' s, and Legendary · Years which imaged the 1900 's and 1940' s.

Although Classic Years was completed in 2003, the completion date of the Legendary · Years is still unknown. The locality where the hotel is located is growing grass and it seems to be like ruins.

Details are as below.Jeff Lange How Suite will this be closer look at the uncompleted portion of WDW's Pop Century resort

Unlimited growth of grass Legendary · Years.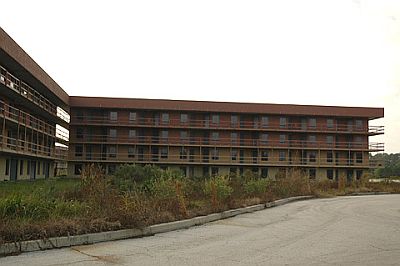 Things like fences are bent, but this seems to be a wooden scaffolding built for construction.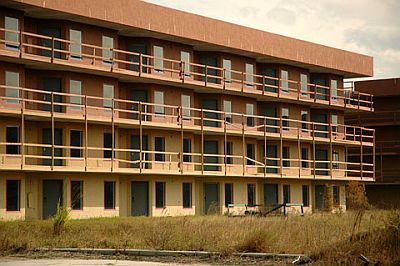 A cart with a towel etc on it.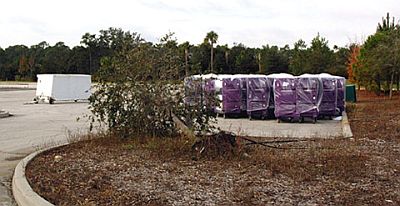 Numbers from 00 to 40 line up.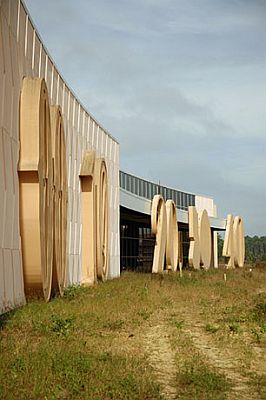 It looks like this from the front.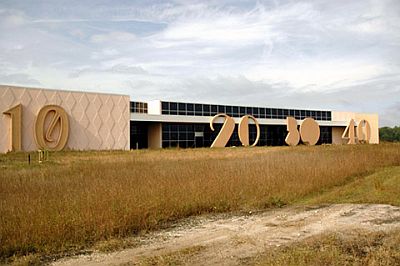 With water pipes and so on standing side by side.




A movie that shows the inside of the building.
YouTube - The Forgotten Legendary Years at Disney's Pop Century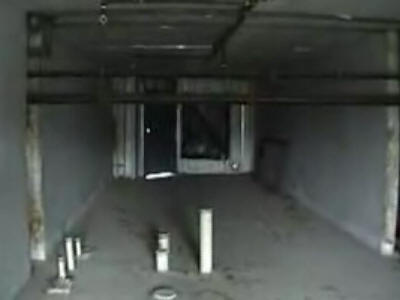 Classic · Years under active marketing is like this.
YouTube - Pop Century Resort - Walt Disney World