Because the price is not paid, a contractor who destroys the room made by 300 million yen by oneself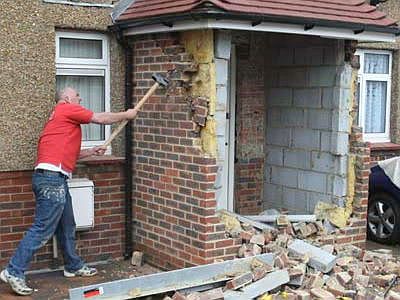 The customer who ordered the addition of the greenhouse and the entrance did not pay the price after completion of the room, so the construction company destroyed the greenhouse and entrance made with 15,000 pounds (about 3 million yen) with a big hammer That's right.

For merchants, it is a very empty act of breaking immediately after making it, but is it better than just working?

Details are as below.Pictured Builder demolishes own £ 15,000 handiwork after customer fails to pay bill the Daily Mail

Construction contractor Nigel Gray worked a week at public housing in Shawham, West Sussex. However, Anita Dovey who asked for work said that he did not pay for the payment deadline and lied that the husband was dead and could not pay.

Mr. Gray, who heard this, recognized that it was impossible to collect the price, made employees have a big hammer, and destroyed the front door and headed for removal of the greenhouse.

Employee who destroys the entrance.



Hammer is hitting the wall with thoughtful feeling.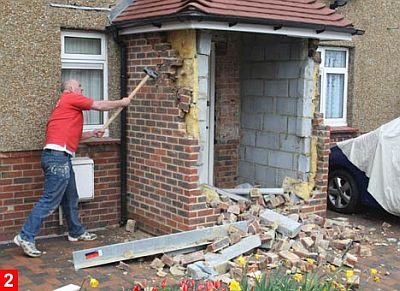 When the destruction of the wall began, the roof slid down.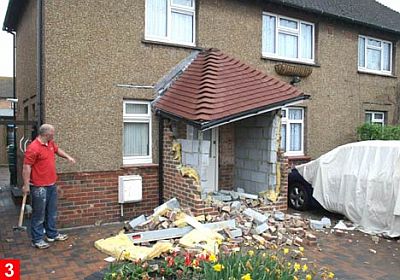 The roof falls completely.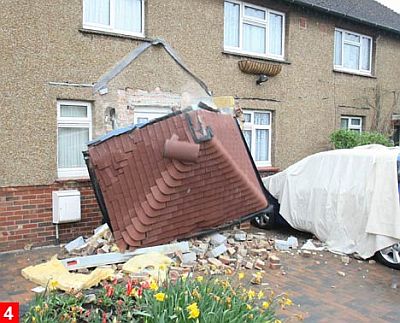 "There is no other way to avoid being worked in the same way in the future as well, since work was the best finish, seeing the broken appearance was a pain in my heart, but I had no choice but to do." "Says Gray. It took 1,500 pounds (about 300,000 yen) for destruction and removal work, and finally it cost about 22,000 pounds (about 4.5 million yen).

Dovey refusing comments.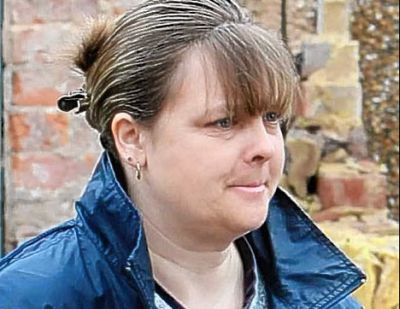 A spokesperson for public housing says, "It is possible for a tenant to rebuild a house, but unfortunately it seems that a private consensus did not go well.The cost it took to revert to the original state was charged to Mr. Dovey I am planning to do it. "
in Note, Posted by darkhorse_log