Casio supplies terminals to SoftBank Mobile as well as au, Hitachi also follows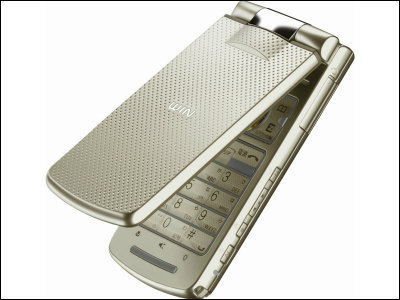 Casio that has been supplying a unique terminal for au, such as "G'zOne Mobile" named after "G-SHOCK", a strong wristwatch for both water and shock, and "EXILIM Mobile" using the thin type compact digital camera technology (CASIO) is studying in the direction to supply terminals to SoftBank Mobile newly.

Also, Hitachi, working on "WOOO mobile phones" that stick to image quality, said there is a possibility to supply terminals to SOFTBANK MOBILE as well as au.

Details are as below.
Casio, expanding the destination of mobile phone expansion

According to this article, Casio seems to introduce a new terminal for SOFTBANK MOBILE in the autumn of 2008. It is said that mobile phone handset makers have newly developed suppliers since October 2006.

We have already co-financed by Casio and Hitachi to develop and manufacture mobile phone handsets "Casio Hitachi Mobile Communications"Is said to be negotiating with SOFTBANK MOBILE, and it seems that not only Casio but Hitachi may also supply terminals to SOFTBANK MOBILE.

It seems that the fact that the replacement cycle of mobile phones has been lengthened due to the introduction of two-year contracts and installment sales system, etc. is considered to be the background behind examining the supply to SOFTBANK MOBILE this time, but with this, only au Domestic major manufacturers that supply terminals toWe have decided to review terminal supply for NTT DoCoMoIs there a possibility that Sony Ericsson may be the only one?