"Ultra Mobile WILLCOM D 4 (huge)" haste photo review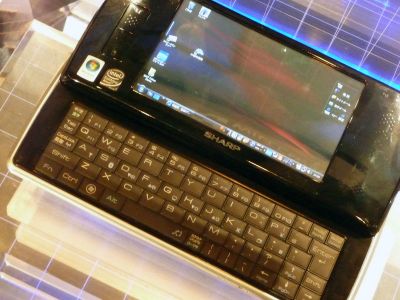 So, with the world's first Atom processor mounted "Ultra Mobile WILLCOM D 4 (D-Four)We touched on the venue of the press conference promptly and photographed so we will send a simple photo review.

Details are as below.
Cradle sold separately.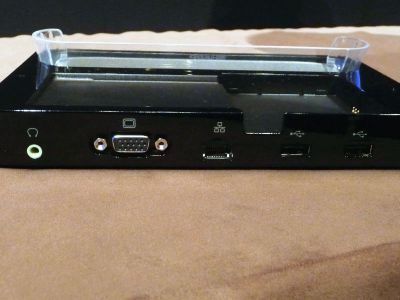 I just opened it.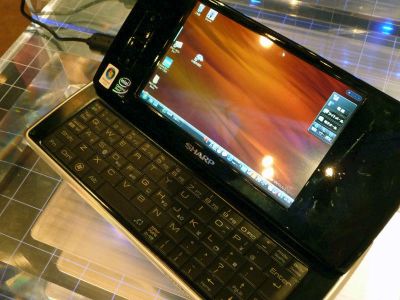 I tried to open it completely. It is possible to wake up the screen to a fairly steep angle.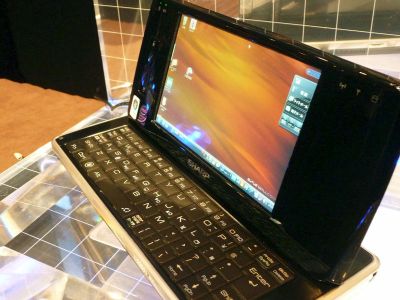 The back side looks like this. There is a camera in the upper right. Exhaust vents in the center ......?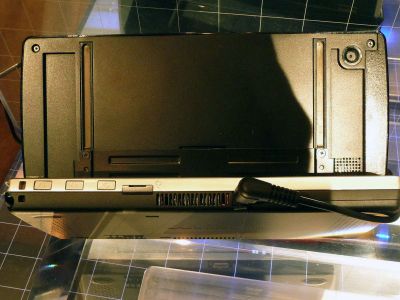 I ordered it with Ados. It may be as large as EM · ONE.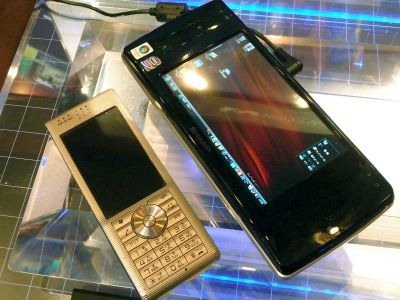 Operation with touch pen is possible.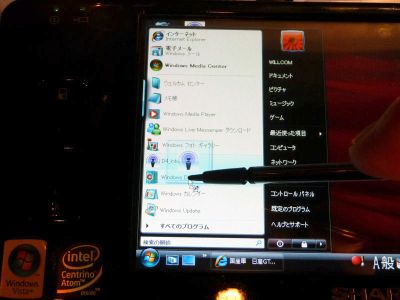 The AC adapter is similar to a PC.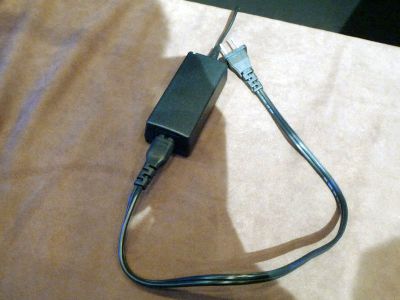 Navi service is available.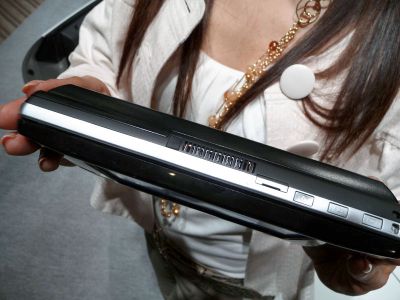 The thickness is fine.



The key arrangement is almost the same as W - ZERO 3.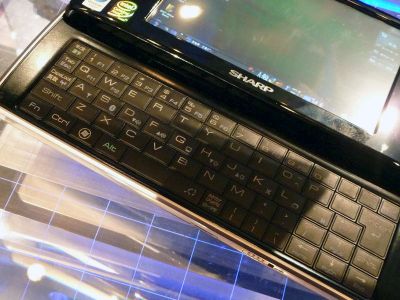 The screen is bright and easy to see clearly.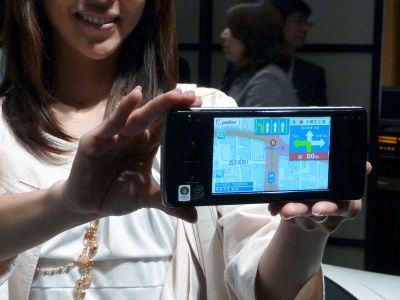 · Continued
"Ultra Mobile WILLCOM D 4 (D-for 4)" haste movie review - GIGAZINE